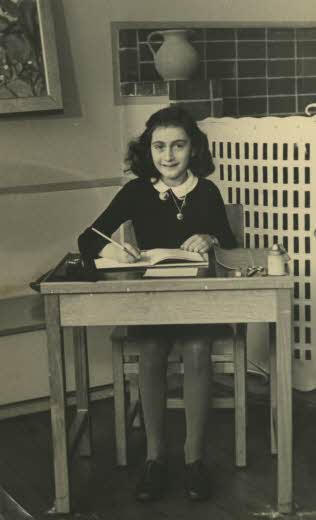 Outkast's invocation of Anne Frank might not have been…politically incorrect, but at least he had some clue as to what he was referencing.
What would junior high be without reading at least an excerpt of The Diary of Anne Frank? The New York Times paints a dire picture: high-schoolers now aren't even sure if Frank, who died in the Bergen-Belsen concentration camp at age 15, was Jewish. The least ignorant-sounding among the group of students the Times stumbled upon sums up the situation in which Frank found herself thusly: "The Nazis were looking for all the Jewish people because Hitler was trying to do genocide."
With World War II further in the rearview and antisemitic incidents on the rise in the U.S. and Europe, ignorance of the German attic-bound diarist and her story has disturbed administrators at the Anne Frank House in Amsterdam, the paper says. The institution is now struggling with how to engage younger visitors given their lack of interest in and knowledge about the Holocaust and one of its most well-known figures.
"The level of historical knowledge among people about the Holocaust is not very high," Timothy Snyder, a history professor at Yale University, told the Times. "Remembering becomes a kind of circle—where you're remembering to remember, but you don't remember what you're supposed to be remembering." Strangely, I don't think I have that problem?
Worse still, the tack many museums are taking to try to entice visitors to learn more about the Holocaust is…to employ more technology. Yes, put a story about hiding in an attic for three years where we already know the ending on an iPad and people are sure to read or listen dutifully and definitely won't switch over to the latest episode of House of Cards at any point for any reason. Problem solved.