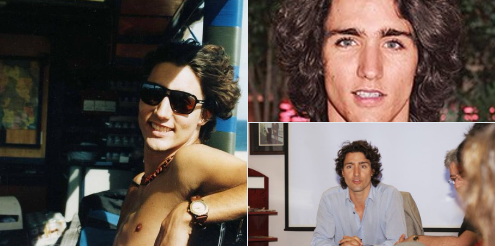 First it was Joe Biden and now it's Justin Trudeau. Lately, photos of political leaders during their youth have been getting the public shook.
Photos of the young Canadian Prime Minister surfaced online yesterday, and everyone who wasn't too lost in his dreamy eyes to function took to social media with their lustful thoughts.
So far, young Trudeau has drawn comparisons to various Disney princes, the guy who will seduce you with his acoustic guitar and the camp counselor your mom warned you about. Much of the social media chatter, however, has been people detailing just how much they'd endure for him. Responses have ranged from classic fuckboy behavior to cold-blooded murder:
We have a feeling his approval rating are higher than ever.