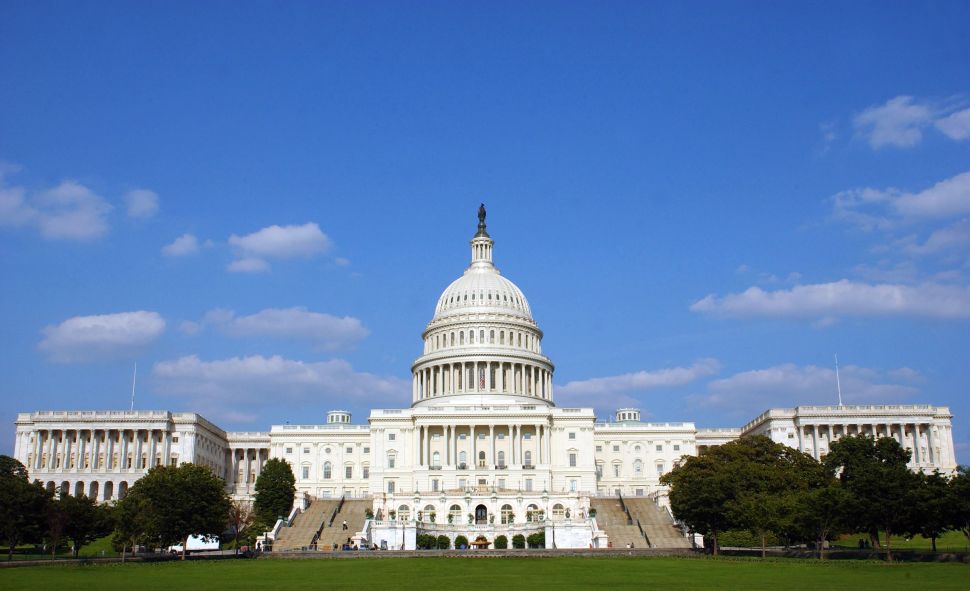 As D.C.-metro transplants, we have many friends scattered in our home states and across the country. In the months following Donald Trump's election, we've each been asked dozens of times by our friends outside the beltway, "So how are things in Washington? What's it like there, right now?" Their tone conveys a belief that the city is crumbling under our feet. Closing in on the first 100 days in Trump-era Washington, D.C., we are relieved to report that the city still stands.
To be clear, these folks aren't asking how things are in all of Washington. They're referring to the tourist-y, politic-y parts of town. It's unclear whether most people outside D.C. even know a great expanse of people and neighborhoods exist beyond the National Mall, but it's certain that these well-intentioned inquiries do not extend to how life is in the parts of the District that span across the Anacostia River and up the red, green and yellow lines into Northeast. To be fair, even if they were asking, we'd be ill-prepared to answer.
But we can speak with authority to life in those more tourist-y, politic-y parts of town. Despite some hiccups during the weekend of the inauguration—which were fully expected—the impact of Trump's election on the day-to-day goings on in downtown Washington has been minimal in his 100 days.
The media's eagerness to cover ad nauseam protests for and against Trump throughout the country has no doubt exacerbated the mistaken belief that D.C. has been reduced to a post-apocalyptic hellscape. It's a perfectly logical jump; Washington, D.C. is America's capital city. When people have grievances to air, they often come here. That's precisely why we are doing just fine: this city is more prepared for it than most.
In spite of this, there's still the media's instinct to pursue tragedy porn for ratings and clicks, and the Washingtonian took note of this in their coverage of the over-coverage of a few trash can fires on K Street immediately following Trump's inauguration. K Street happens to have some of the most expensive office space in America, and it was pretty obvious that those who were rioting in the street that day were there for shock value more than anything else. Unsurprisingly, the media took the bait.
So, we are here to tell you that the city is well. Poverty has not swept the region due to mass government layoffs or newly emboldened rich people deciding to hurt the working man. Rabid dogs are not running through the streets (a lot more people seem to be getting puppies though), and other than the couple of trash can fires inauguration weekend, the city is not burning.
Life in D.C. has largely remained the same since Trump took office, just as it would have remained largely unchanged if Hillary Clinton took office (or if Mitt Romney had taken office in 2012). The federal government has a pretty good permanent bureaucracy going on, so just because a president changes doesn't mean the entire government changes.
Sure, former President Barack Obama was able to appoint a lot of big-government progressives, but that's typical of the federal government in general. Outside of defense agencies (and even within them), many in the federal government are left-leaning.
D.C. is pretty immune to the woes of the rest of the country, so even if there were some mass famine due to the Trump presidency (there's not), D.C. would do just fine. During the housing crisis that became the Great Recession, D.C. was, according to Patrice Hill of the Washington Times, the "nation's only metropolitan area that never stopped growing." Housing prices dipped during this period of economic turmoil but rebounded much faster than they did in other parts of the country.
The reason is D.C.'s proximity to power. Federal spending continues even when alleged budget-cutting Republicans are in charge. That's not likely to change even with Trump, unless they use reconciliation repeatedly to achieve their goals.
Perhaps our friends aren't asking us about literal problems in D.C. but about whether there's an air of hostility in the District. Meh, not really.
This is a pretty liberal city, so there was never going to be some righty uprising. There's aren't brawls on the streets between the right and the left (at least in this city), though we're not sure that won't start. Some anti-Trump protesters did storm the Heritage Foundation's headquarters last week over the organization's budget blueprint. The group didn't become violent, but it also was not exactly a spontaneous, grassroots moment. The protesters were heavily controlled by organizers and prohibited from speaking to the media. How brave!
Still, there's no real fear that things are going to get out of hand, even with the constant protests over Trump. We still feel perfectly safe walking (or Ubering) through most of the city and its surrounding suburbs.