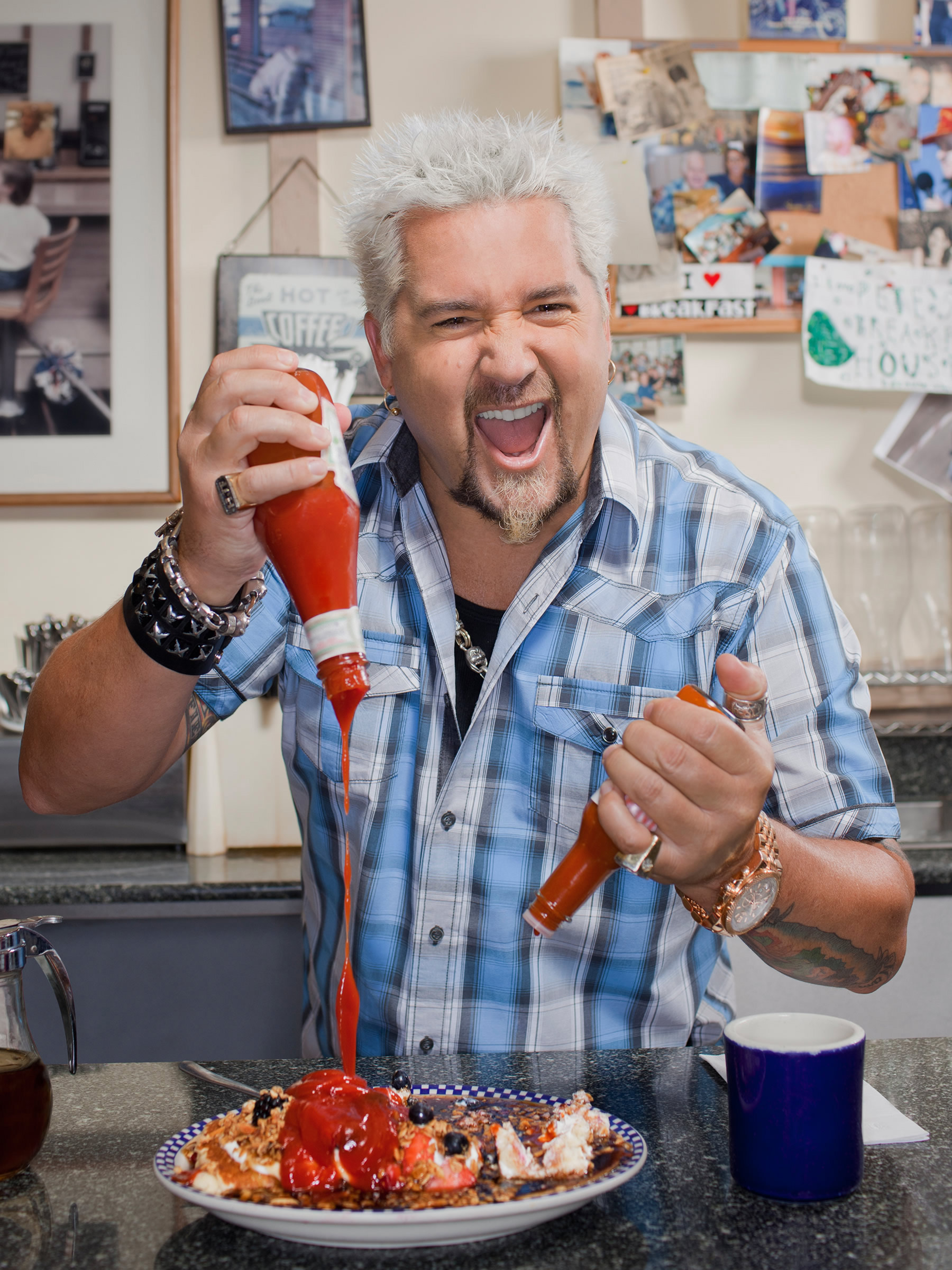 In case you haven't heard, submissions are open for anyone to pitch an idea to esteemed culinary professional, Guy Fieri to co-star with him, and his flame shirts, in a new TV show. Here are all of the pitches I plan on sending along:
FLAVORTOWN: A reality show in which twenty people are stranded on an island and have to create a self-sustaining commune together: FLAVORTOWN. The only resources they are given? One set of matches, a deep fryer, and a tent made out of mozzarella cheese.
You, Me and Fieri: Guy Fieri and I go around and ask people how to pronounce "Fieri." We murder anyone who pronounces it with an "r" and not a soft "t."
Just Another Day in Flavortown!: A sitcom centered around the Flavors, just a typical family in Flavortown, USA. The matriarch, Bonnie Flavor, is the mayor. She doesn't know that her children, twins, Frank and Franny, run a high-class prostitution ring.
That's-a Spicy Meatball: Contestants compete to eat increasingly spicy meatballs.
Dinerz, Drive-inz, and Divez: The exact same show as Diners, Drive Ins, and Dives, except the words are spelled with Z's now.
GUYS Fieri: Contestants try their best to impersonate Guy Fieri. Whoever wins the look-a-like contest gets to go to Guy Fieri's home and spend the night with his wife.
Guy Eats a Fry: Every episode, Guy Fieri eats a single French fry and describes it in detail.
The Two-Penny Detectives: Guy Fieri and I travel by old-timey bicycle and solve crimes together in the English countryside
Unplanned Brunch Date: I lurk around in Bushwick brunch joints and hover over tables, trying to steal as much food as I can before someone notices.