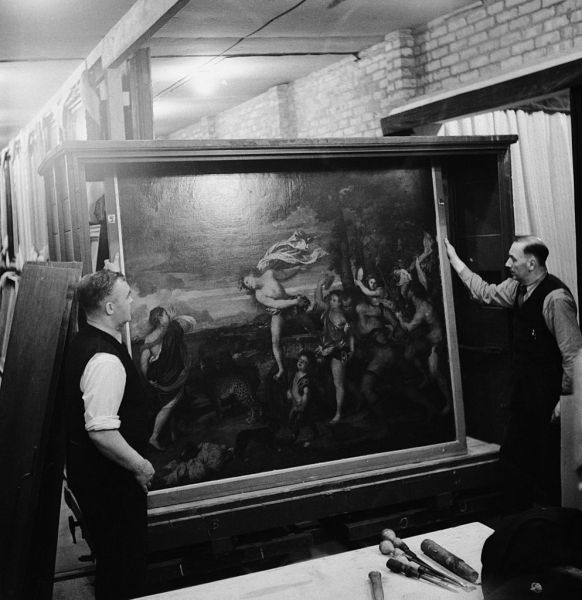 Joining the ranks of such esteemed tax havens as Geneva and Singapore, New York City is set to have its first so-called Freeport, opening this July in Harlem.
Arcis, a new storage facility with Foreign Trade Zone status, will allow art collectors to store their precious works without having to pay federal taxes on it, as The Art Newspaper reported. Security at Arcis, which is insured to store up to $3 billion in art, includes retinal scanning technology.
Freeports are areas with designated tax protections. The collector realizes the tax when and if they remove the works and hold them in the U.S. TAN says New York state sales tax may be applicable at Arcis.
Developer Ken Cayre of Cayre Equities, a specialist in storage spaces, is behind the venture, on West 146th Street. The former parking lot will house 110,000 feet of art upon its completion.
Freeports came under scrutiny last year after Russian billionaire Dmitry Rybolovlev and his dealer, Yves Bouvier, who owns the Geneva freeport, among others, became embroiled in a high-profile dispute wherein Rybolovlev accused Bouvier of bilking him out of about a billion dollars. The facilities are often thought to aid and abet tax avoidance, although they remain legal. The Swiss government tightened regulations on Freeports last year.
Arcis' management downplays the tax treatments available to collectors in the new facility. "While the FTZ designation is receiving a lot of deserved attention," Tom Sapienza, Arcis's executive director, told TAN, "the foundation of Arcis is providing real, museum-level sustainable storage to the private sector."
Correction: A previous version of this article incorrectly identified Joseph Cayre, brother of Ken Cayre, as the developer behind the Freeport. The Observer regrets the error.