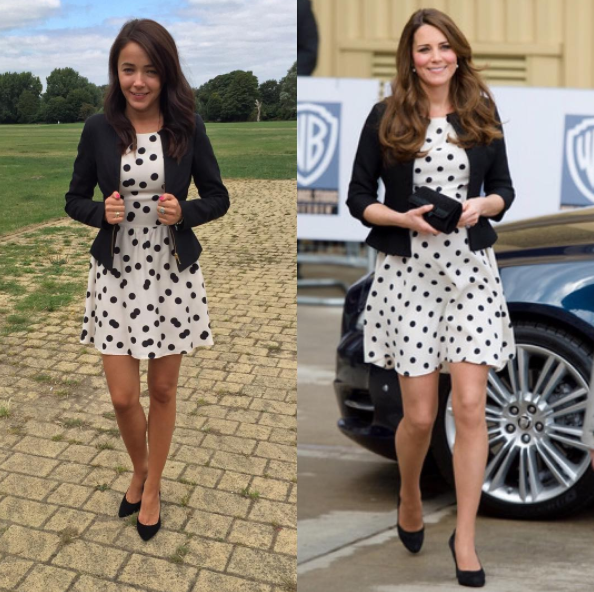 Have you ever wanted to dress exactly like Kate Middleton? (Perhaps you even got a $1,500 haircut, to fully emulate the young royal?) Even if you've played football with children while wearing wedges, you're still not as dedicated as Kate Urbanksa, the beautician behind the Instagram account GreatRepliKate.
Urbanska has devoted herself to becoming a royal double, but there's no plastic surgery involved, like some other celebrity emulators. Instead, she spends her time and money creating a similar wardrobe to the Duchess, only for half the price. She searches eBay religiously and relies on a tailor to perfectly recreate the looks, proving anyone who aspires to be the royal could attempt similar looks, for a much lower price.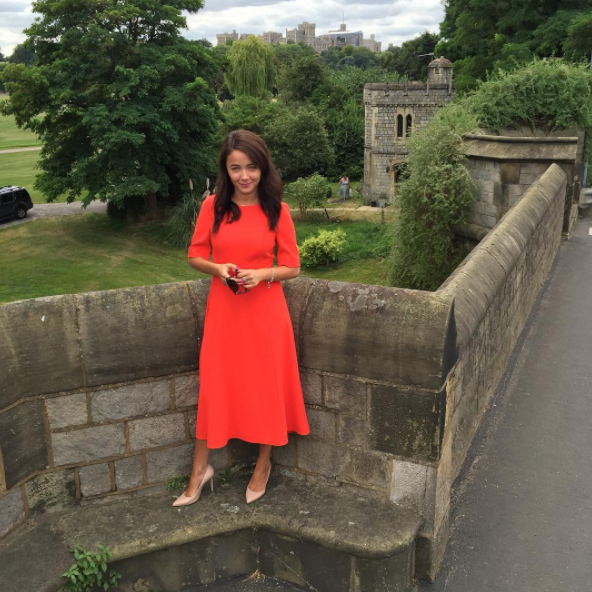 She's been able to find many of Middleton's favorite brands at major discounts, including L.K. Bennett, Naeem Khan, Reiss and even Alexander McQueen. She even maintains a blog, although it hasn't been updated since last year. While she currently only has 4,000 followers on Instagram, Urbanska's dedication to channeling the royal is truly impressive.
Perhaps next she'll start imitating Meghan Markle, who already has an Instagram account devoted to discovering her outfits, although no one has tried to wear all of them quite yet.