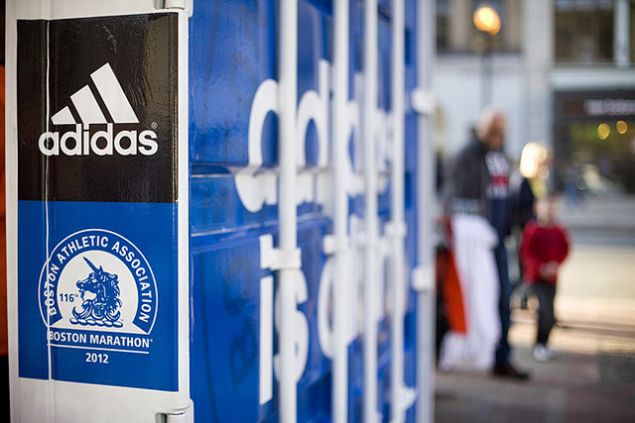 This has been a banner month for brands falling on their faces on social media, thanks to Kendall Jenner's Pepsi ad, the United Airlines debacle and Cosmopolitan calling cancer a weight loss trend.
And now, we can add Adidas to the list.
Today the shoe designer sent out a promotional email to its subscribers with the eyebrow-raising subject line "Congrats, you survived the Boston Marathon!"
This phrasing is obviously problematic given the marathon's history—on April 15, 2013 two homemade bombs detonated near the finish line of  the Boston Marathon, killing three people and injuring several hundred others.
Given that the bombing is still fresh in peoples' minds, Adidas (one of the sponsors of the marathon) was roundly condemned on Twitter for mining humor from a terrorist attack (even by accident):
It's worth noting that phrases about "survival" are common in endurance sports or competitions—but given the marathon's history, there are certainly other words Adidas could've used to provoke less outrage.
The company has not yet publicly commented on or apologized for the email.