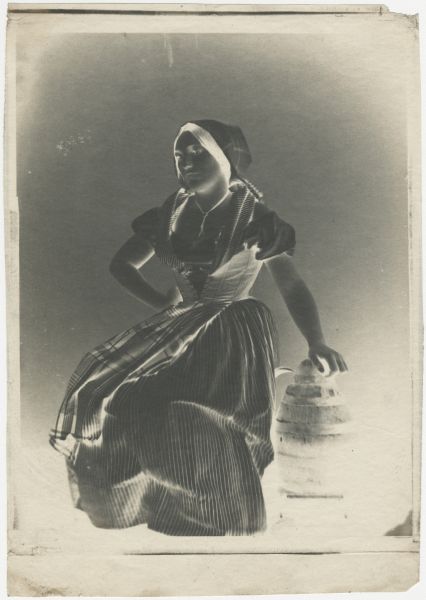 AIPAD has always been a big tent. Now, after a move to Pier 94 on 55th Street, the tent is a lot bigger.
Conversations about photography at the annual event tend to be about quality, rarity, technology and, of course, price. At The Photography Show, the talk was also about scale.
It's still one–stop shopping and viewing, but with the size of Pier 94, once you complete the trek to get there, new and more ambitious things are possible.
Take the booth, if we can call it that, of the Walther Collection, a German foundation formed by Artur Walther that collects historical and contemporary photography.
The show within a show is called "Structures of Identity: Photography from the Walther Collection."
Once inside an enclosure that is at least the size of a small museum exhibition, you see rows of daguerreotypes inside what looks like a glass brick frame.  The jolting precision of each image is close to (or beyond) that of high definition photography. Yet the images are viewable only when you look directly at them. The effect is that of a varying picture show, a photo booth of surfaces where pictures appear when the viewer is right in front of them. The subjects of the pictures are not identified, nor are the photographers. This is not a special effect. It just feels like one.
The Walther Collection is also exhibiting portraits in black and white by the German photographer August Sander (1876-1964). Most of these images are of people who are identified by their occupation. Think of the cliché "he has the hands of a butcher." Try the face of a butcher, and of a dozen other professions.
Also on view at the same stand is a series in black and white by Karl Blossfeldt called "Art Forms in Nature." These are photographs of plants that take the form of recognizable shapes in art. You lose count of them as the variations continue into what seems to be infinity. Modern photography prides itself on the observations of details in seemingly identical man-made objects, like the images of building facades by Berndt and Hilla Becher, which are also on view at the Walther Collection's stand at AIPAD. The Becher pictures, which the photographers called "typologies," come at you with a thud. These images of natural forms are heraldic and iconic, like the attributes that unlock the secrets of a medieval painting.
Iconic understates what you'll see at the stand of Hans Kraus Jr. Fine Photographs. Kraus specializes in early photography. At AIPAD he's showing a paper negative from 1852, The Milkmaid, by Julien Vallou de Villeneuve. The smallish image has the pose and proportions of a monumental sculpture.
The female figure is the subject of much that's on view at Bellechasse 55 of Paris. The pictures are all the work of Niloufar Banisadr, a photographer and the niece of Abolhassan Banisadr, the former president of Iran. And they are mostly pictures of the artist. (Not to be confused with Ali Banisadr, who is a painter in New York who shows at Sperone Westwater.)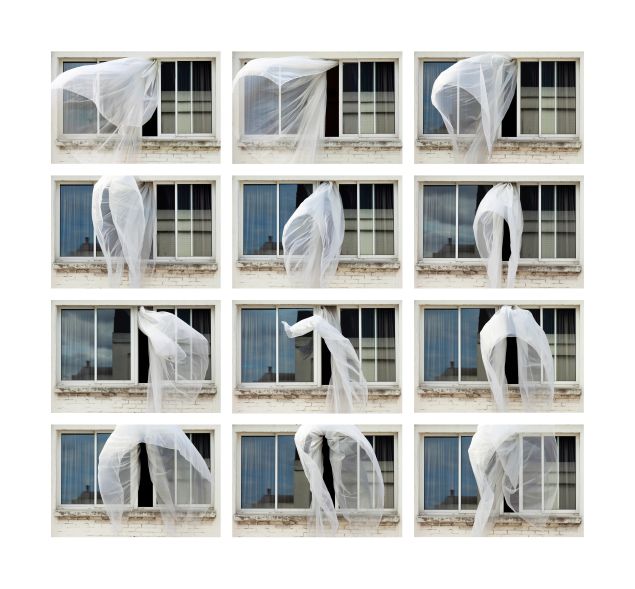 The Cindy Sherman of Iran? We see Ms. Banisadr in the head covering that schoolgirls wear in Iran, and we also see images of her in photo-montages with mosque interiors and pictures exposing parts of her body in ways that would get her arrested (or worse) in her homeland. The work is provocative. Those who want to see more can go to the gallery's website.
Yet just as provocative is an ensemble of pictures called Sexy Windows. It's a twist on the self-portrait, framed by the window at Banisadr's apartment in Paris, with delicate fabric twisting into shapes in the air. If you look closely at those shapes, the forms are unmistakably erotic, or are they? It's an attempt to make art when the literal versions of that art are forbidden. "You could show these pictures in Saudi Arabia," said the proprietor of Bellechasse 55, Bernard Scholler. It's better to be in New York when you announce that.
In New York, windows can be portals of discovery. So Arne Svenson learned when he used a camera lens to peer into the uncurtained windows of those living within view of his Tribeca apartment.  The result was a series called Neighbors. Arneson faced nothing near what Niloufar Banisadr might face if she showed her more transgressive pictures in Iran, but he was sued by the subjects whom he caught unawares and exposed, to use a photographic term. Svenson eventually prevailed, protected by the First Amendment. On view at the AIPAD stand of Julie Saul Gallery is Neighbors #46, which gives us a wound curtain and the image of a hand. All that's missing, if you buy into the picture's promise of drama, is Casanova.
In most of Manhattan, the view out a window is of another opaque building. At the stand of Robert Koch Gallery of San Francisco, Architectural Density by Michael Wolfe gives us a textured surface that calls to mind the woven assemblages of the African artist El Anatsui, for a lot less money. Is it illusionism, or hyper-reality?
On the exterior wall of that booth, technology assists in the depiction of decay. China #8 and China #9 are such close observations of walls with accumulated dirt and abrasions that they seem like friezes of arte povera. Like the daguerreotypes a long aisle away, they're evidence of what photography can enable the eye to see.