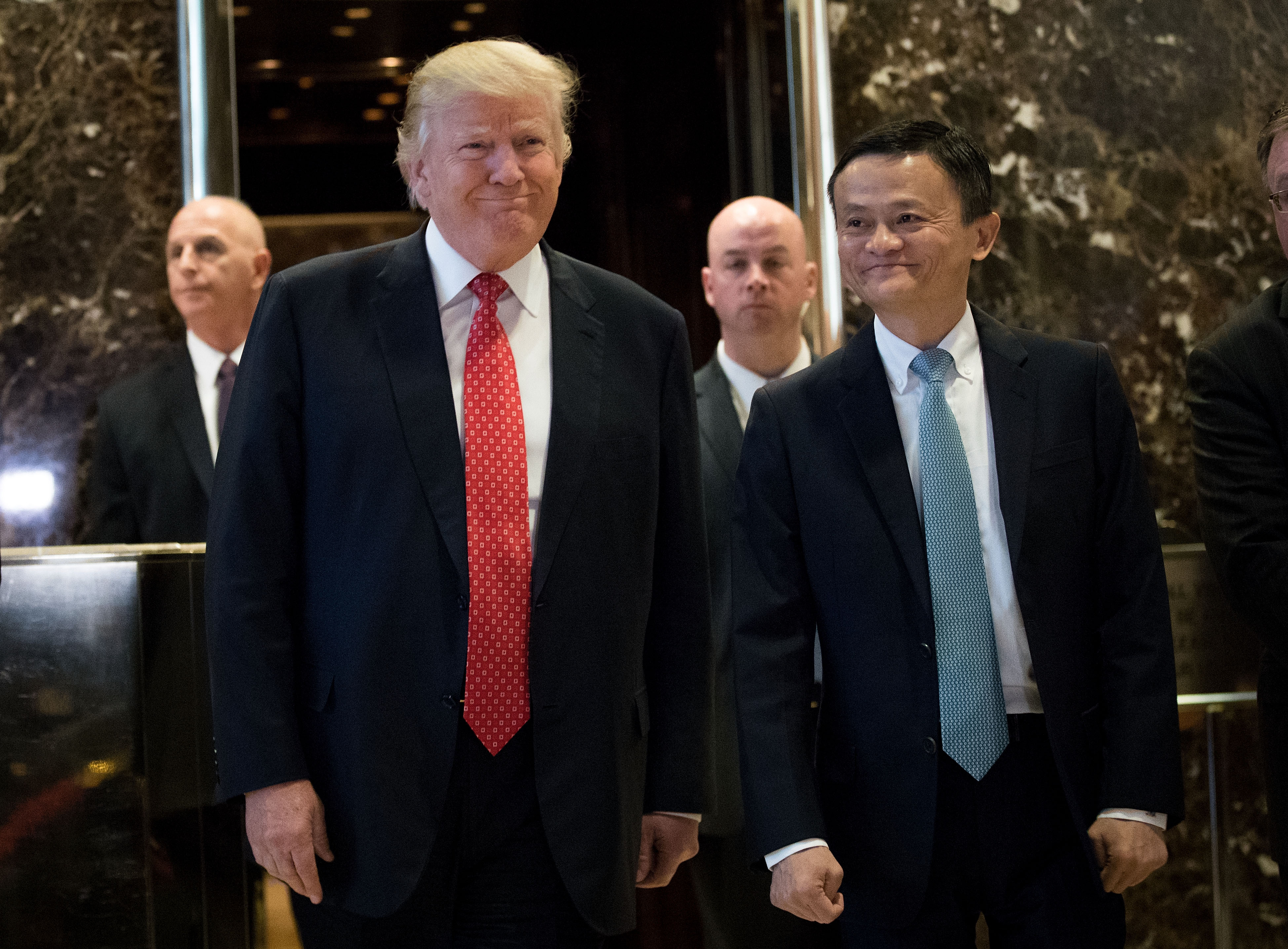 Tuesday, Alibaba announced a program to make good on a promise to Donald Trump and create one million U.S. jobs.
Jack Ma, executive chairman of the online commerce giant, first made that promise a week before Trump's inauguration during an encounter praised by the then-president-elect as a "great meeting" with "a great entrepreneur, one of the best in the world."
The program starts with a conference to teach U.S. businesses how get their products on Alibaba. The platform is the world's most dominant retailer, generating more gross merchandise volume than Amazon and eBay combined. Currently, only 7,000 U.S. businesses—mostly big companies—are on Alibaba, but Ma plans to increase that number to more than one million over the next five years and to prioritize small businesses.
To make a first step toward achieving this goal, Alibaba will invite 2,000 American small business owners, entrepreneurs and farmers to the two-day conference in Detroit this June.
"We're going to be very involved in the end-to-end process, establishing the connection and then facilitating it," Alibaba president Michael Evans told USA Today about the meeting and plan in general.
First, the company will focus on teaching attendees about which products will succeed in the Chinese market and the business opportunity a place on the platform would provide. Alibaba will also walk them through the process of how to sell in China and manage the logistics of international sales. And lastly, Alibaba will even "play matchmaker" and introduce the American business owners to small Chinese businesses that could be potential partners.
Among the many big claims made during his campaign, Trump promised to bash China's business practices and declare the country a "currency manipulator" on Day One of his presidency. Despite his constant Twitter attacks on China, Trump did not fulfill this promise and has made moves to work with China instead. This was a relief to the economists of the world who warned a trade war between the world's two biggest economies would be a recipe for disaster.
Should the Alibaba program indeed generate 1 million jobs, it will modestly help Trump toward fulfilling his loftiest campaign promise—to create 25 million new American jobs over the next decade.
Trump has yet to comment (i.e., tweet) on the announcement of the Alibaba program.