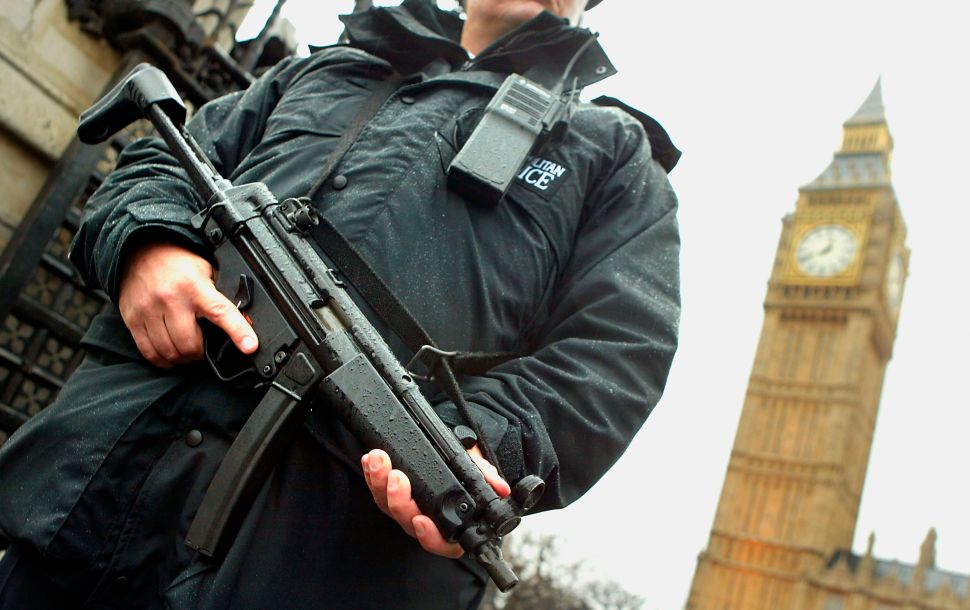 Since the fatal attack on British Parliament two weeks ago, armed police have been placed at every entrance. Security insiders have told The Observer that the reason PC Keith Palmer was guarding New Palace Yard unarmed was due to fears that guns might ruin tourist photos.
Palmer was a retired gunner who served in The Royal Regiment of Artillery and was familiar with a range of high-powered weapons. Despite this, he was not armed and had to face Khalid Masood with little to protect himself or Parliament. He was killed with two knives, wielded by the terrorist who had multiple convictions for knife crimes.
In the end, one of the Defense Secretary's bodyguards shot Masood, raising concerns about what might have happened had he not been there.
A video emerged on The Sun showing Prime Minister Theresa May being evacuated during the attack. The scene appeared chaotic, so much so that May ran towards the terrorist amidst the confusion. Masood was shot just yards from her Parliamentary office.
After the attack, The Observer reported that New Palace Yard was not the only security vulnerability at Parliament. We raised concerns about another gate close to hundreds of MPs' offices that was regularly patrolled by one unarmed police officer. Anyone who gained access at this point would be within striking distance of almost every senior politician in the country.
We did not report the location of this entrance, but we pointed out its nondescript appearance and location across the road from the main Palace meant that the public would be unaware of its existence. We can now report it's the route the prime minister uses to enter Parliament on Wednesdays for Prime Minister's Question Time. Had Masood attacked this location on that day, he might have come into direct contact with her.
Following a security review, all entrances to Parliament now have armed police stationed at them, making it highly unlikely that an attacker like Masood would ever be able to injure or kill anyone on the Parliamentary estate with a similar knife attack.
Westminster is not the only palace to have its security improved in the light of the attack. At Windsor Castle, security around changing of the guard has been beefed up.
In the past, roads have been closed by ordinary police patrols to allow the soldiers from the Coldstream Guards to march from their barracks to the castle. Now, crash barriers have been placed, so any attempt to drive a vehicle into them would be prevented.
Police admit Islamic State inspired "lone wolf" attacks are more likely than ever because they are so hard to detect. Terrorist communications have been widely compromised by both British and American intelligence, so ISIS now uses social media to inspire individuals.
PC Keith Palmer is likely to receive a posthumous award for bravery. Members of the public have also donated nearly $1 million to his family via the Just Give website. He was remembered, along with the other victims, at a service in Westminster Abbey on Wednesday.
Andre Walker is a Lobby Correspondent covering the work of the British Parliament and Prime Minister. Before studying journalism at the University of London he worked as a political staffer for 15 years. You can follow him on Twitter @andrejpwalker