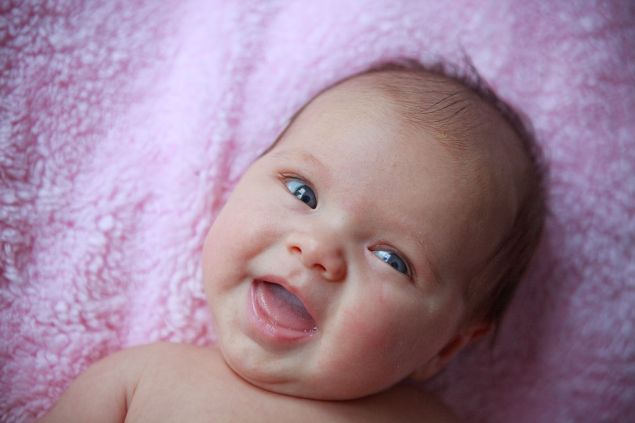 Bodily fluids understandably make people queasy, especially when substances like animal blood are used in art. But if the blood of a newborn baby could make you feel young again, could you overcome your revulsion?
That may sound like a horror movie pitch, but thanks to a group of Stanford University scientists Peter Thiel's dream of injecting himself with young peoples' blood could become a reality.
Researchers at the California institution's department of neurology found that blood harvested from babies' umbilical cords had strong anti-aging effects in mice. Specifically, they discovered that a protein in the young blood called TIMP2 possessed rejuvenating properties. The results were published Wednesday in the journal Nature.
The Stanford team, led by Dr. Joseph Castellano, collected blood from people at three different life stages—babies, young people around the age of 22 and older people around the age of 66. They then injected the plasma component into mice that were about 50 in human years.
Mice who received babies' cord plasma (which was donated by consenting mothers) felt the most dramatic effects—they were faster at learning and remembering the way through a maze. This corresponded with enhanced activity in their hippocampus, the brain region responsible for learning and memory.
The mice who were injected with twentysomethings' plasma also had modest improvements in hippocampus function, but those who received plasma from older adults showed no such improvement.
TIMP2 may be the reason for this—levels of the protein decline in the blood with age, which implies that human plasma gradually loses its restorative properties.
This hypothesis is borne out by the fact that when old mice were injected with TIMP2 alone, they recorded improved hippocampus activity and maze navigation. It also restored their ability to construct nests (a skill older mice lose).
The Stanford researchers still aren't sure why TIMP2 is so essential for cognition, but it is known to inhibit a group of enzymes called matrix metalloproteinases which are involved in the progression of Alzheimer's disease. As such, TIMP2 has the potential to be an Alzheimer's treatment.
Of course, bringing babies' blood into the conversation has the potential to shut down debate—a generic video describing the plasma process was hijacked by commenters who found the entire concept too creepy to think about.
YouTubers compared the process to Satanism and predicted that "old people are going to vampire the F out of babies now." They also referenced far right conspiracy theorist Alex Jones, who's yelled about "hot blood" in videos on his website Infowars.
But Castellano urged people not to freak out yet
"We admit there might be a 'creepiness' factor," he told the Observer in an email. "Our approach was to analyze the molecules present within umbilical cord plasma in order to identify potential, previously unappreciated proteins that might be developed into further therapies down the road."
Plenty of tests still need to be done before TIMP2 is proven to have therapeutic potential. Several other experiments are already underway—a trial running through August at a hospital in South Korea is testing whether injections of human umbilical cord plasma have anti-aging effects in healthy people over the age of 55.
And Dr. Tony Wyss-Coray, a member of the Stanford team, is also conducting his own research. He recently concluded a trial investigating the effects of adolescent plasma on elderly Alzheimer's patients. The results have not been published yet.
For his part, Castellano plans to investigate how TIMP2 mediates the effects of aging on the brain.
"The picture is currently unclear from the handful of studies looking at TIMPs in Alzheimer's," Castellano said. "Further investigation is needed to characterize the role of TIMP2 far in advance of the dramatic changes that occur later in the disease."