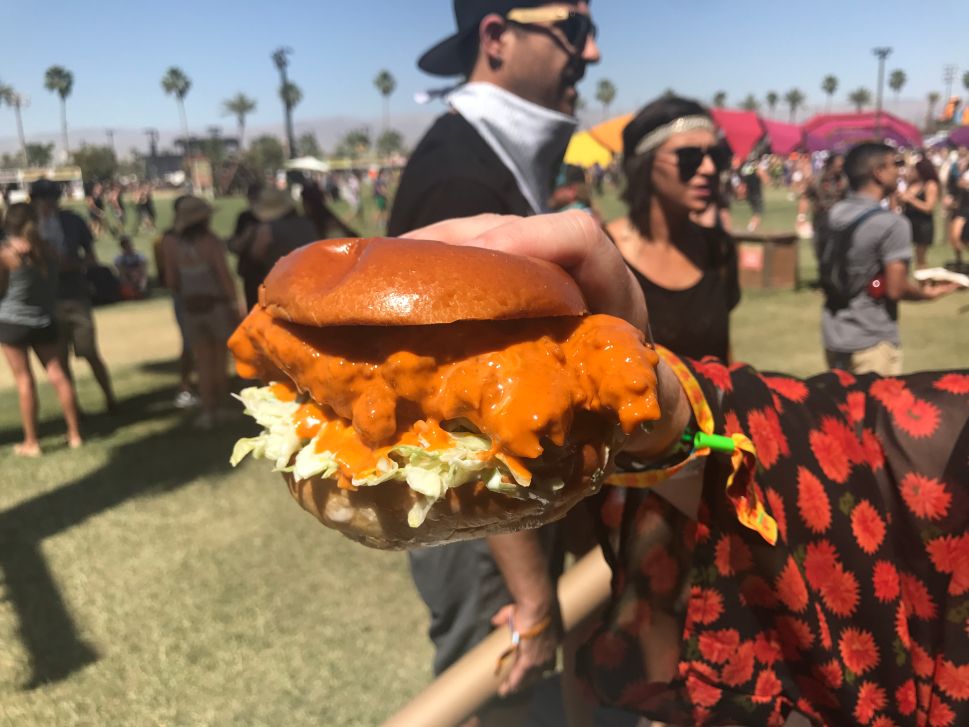 Going to Coachella this weekend? Show up hungry. Culinary director Nic Adler has turned the music festival into a desert showcase for some of the most blissful bites in L.A. and beyond. Don't sweat it if you don't have a VIP wristband or a reservation for a seated dinner. Anybody who's at Coachella has easy access to food from many of L.A.'s best and most creative chefs.
Here's our shortlist for navigating Coachella's fantastic food-and-drinks vendors.
GA All-Stars
General-admission ticket? No problem. Coachella is built for the masses, so you can still see all your favorite bands up close and eat like a boss. In fact, you could do just fine having all your meals and racking up all your Instagram likes at the general-admission Boardwalk.
That's where you'll find chef Neal Fraser's Fritzi Coop, with its Stinger buffalo-chicken sandwich that's a marvel of both cooking and engineering. The cold blue cheese dressing hidden inside the sandwich is the perfect pairing for the pleasantly tangy and spicy chicken. This was our favorite bite at Coachella this past weekend. But what's just as impressive as the flavors is how what looks like an over-the-top messy sandwich holds together so well. You might escape without staining your tank top.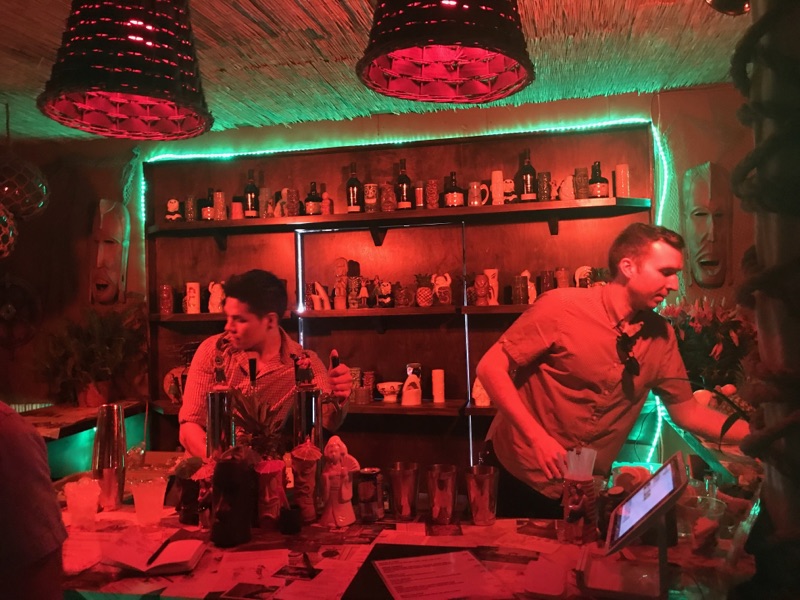 Fritzi Coop is next to other quality food like Holy Cow's barbecue sandwiches, Little Fatty's Taiwanese comfort cuisine and the Ooey Gooey Fries at Roy Choi's Chego. And Instagram sensation Sweet Combforts has colorful shakes that are as photogenic as its crazy waffles on a stick.
The general-admission Beer Barn, meanwhile, is where you'll find Bludso's BBQ (which is serving key-lime pie from Nicole Rucker, our favorite dessert at the festival), chef Perry Cheung's Vietnamese sandwiches and nachos at Phorage, Trejo's Tacos and the Coachella-exclusive egg rolls from Fat Dragon. Plus, there's a secret tiki bar at the beer barn: PDTiki is where about 30 to 40 people at a time can drink Parkside Fizzes, Pils Al Pastors and Sweet Tea Sours while luxuriating on a banquette in an air-conditioned space that is indeed about the size of New York's cozy PDT. Ask around and put your name on the list once you find the check-in area.
Main VIP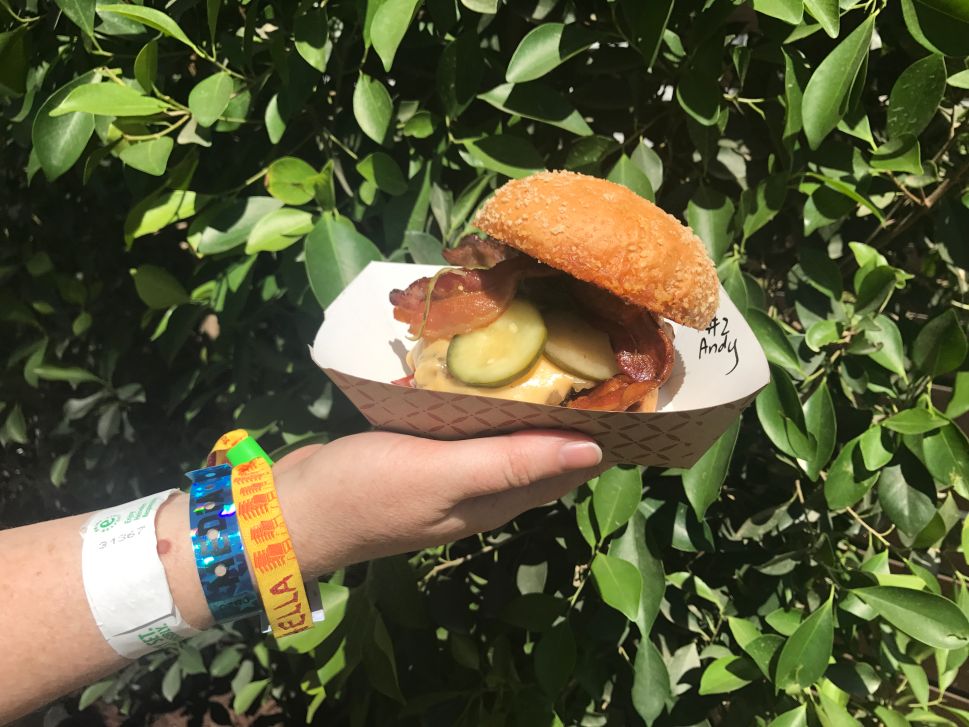 Wow, what a fun collection of prodigious L.A. talent repping their city and its free-for-all of wonderful flavors. The Main VIP area, with views of the Coachella Stage's headliners, is where #feastmode is turned up to 11. Here's Roy Choi at Pot, serving pork belly bowls with kimchi and cucumbers. There's Roy Choi also at Kogi, with his tacos and burritos. There's Nakul and Arjun Mahendro with chicken tikka poutine at Badmaash. There's Chris Oh with bulgogi bowls at Hanjip. And check out that bacon cheeseburger at Plan Check, an umami bomb with Americanized dashi cheese. It turns out that maybe you do want a burger when you're at a big music festival.
VIP Rose Garden 
Pro move: Find chef Ricardo Zarate at his Mamacita stand, ask him to make off-menu ceviche, and you'll end up with a generous bowl of hamachi and uni. That and Mamacita's Peruvian burritos pair well with the mango-and-passionfruit agua fresca from Winsome nearby. If you want more seafood, Phillip Frankland Lee's Woodley Proper is shucking oysters and serving Devon Espinosa's great cocktails. Other standouts at the Rose Garden (near all the bass-thumping in the Sahara Tent) include the NoMad Truck and McConnell's Fine Ice Creams.