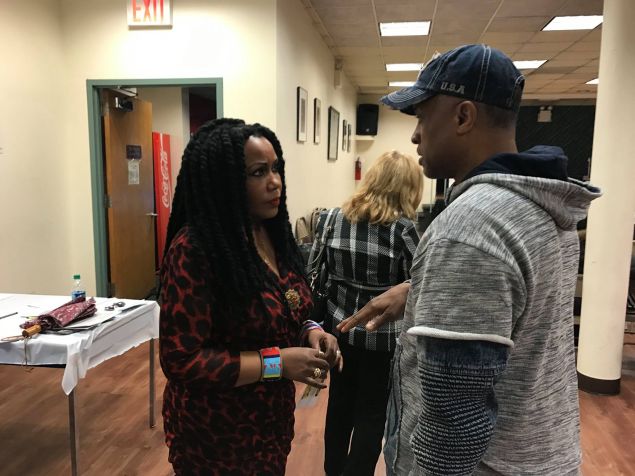 Patricia Gatling, one of a handful of hopefuls vying to replace late Brooklyn District Attorney Kenneth Thompson, has only resided in the borough for a little more than three months, city records show—and her husband continues to reside at her old East Side address.
New York City Board of Elections files show Gatling only changed her voter registration from an address on York Avenue between 63rd and 64th Streets on December 19 of last year. According to the documents the Observer obtained from the board, Gatling cast a ballot in 36 primary and general elections from that Manhattan address from November 1999 right up through November 2016.
The last time she voted from an address in Brooklyn was November 3, 1998.
Gatling has utilized the York Avenue address when making political donations as recently as last April, and as far back as October 1999. Further, she has a business registered with the New York Department of State, PL Gatling Management Consulting, that remains listed as active and uses the Manhattan apartment as is headquarters.
A spokesman for Gatling's campaign did not deny his client only recently relocated to the borough where she hopes to serve as top law enforcement official. But he pointed to her employment as an assistant district attorney under former D.A. Charles Hynes between 1990 and 2002 as proof she is in touch with the needs of the borough.
"She worked in Brooklyn for basically all that time," said consultant Michael Oliva. "You can live in a borough, but have you worked with the constituency you are supposed to serve?"
Oliva asserted that Gatling's consulting firm is no longer in business, but admitted her husband continues to reside at the Manhattan address. He described the pair as "still married and very close," but maintained the candidate "lives full-time in Brooklyn."
Thompson ousted Hynes in a bitter electoral battle in 2013, becoming Brooklyn's first African-American district attorney—but then succumbed to cancer last year. Gov. Andrew Cuomo decided to leave Chief Assistant District Attorney Eric Gonzalez in place as acting D.A.
Gonzalez is considered a heavy favorite in this September's Democratic primary. Also in the running are two other veterans of Hynes' tenure: Ama Dwimoh, who currently serves as special counsel to Brooklyn Borough President Eric Adams, and Anne Swern, now a Democratic district leader.
Marc Fliedner, who served under Hynes and his predecessor Elizabeth Holtzman, and City Councilman Vincent Gentile are also competing in the crowded contest.
Gatling left Hynes' office after former Mayor Michael Bloomberg appointed her chairwoman of the New York City Commission on Human Rights in 2002. Mayor Bill de Blasio removed her from at role in 2015 at the urging of Public Advocate Letitia James labeled the agency "moribund" and excoriated its "lax enforcement" of anti-discrimination statutes.
After losing her city post, Gatling served for six months as deputy secretary for civil rights under Cuomo, before going to work for the private firm Windels Marx Lane & Mittendorf, LLP.
Brooklyn district attorneys are only required to live in the borough by the time that they assume office.