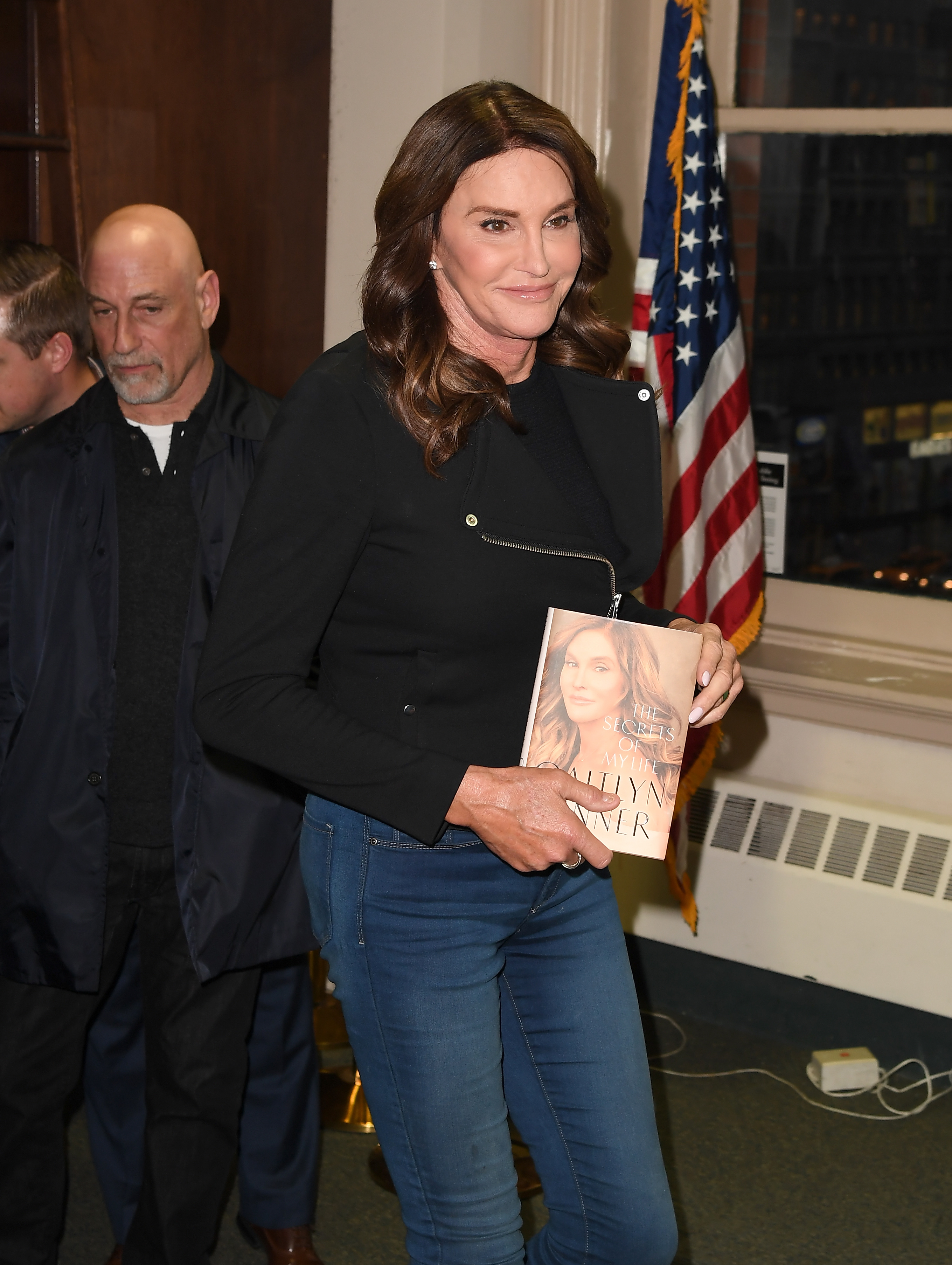 On a humid spring night at the Barnes and Noble in Union Square, Caitlyn Jenner was escorted to the top floor to speak about her brand new book, The Secrets of My Life with her co-author, Buzz Bissinger. Wearing a pair of dark denim skinny jeans with a black moto jacket and heels, Caitlyn towered above Bissinger, whom she sat next to as he interviewed her.
While the discussion touched on everything from the emotional moment of receiving her newly-minted driver's license and birth certificate with a female gender marker, to the fact that she doesn't feel as if she should have transitioned any earlier than she did, there was, of course, an emphasis on politics. Near the end of the discussion, the floor was opened to the audience and Bissinger pulled a notecard out of his jacket from a guest that read: "Do you still have hope for the Trump administration, and have you contacted him to give him any advice?" As a known Republican, Jenner has been openly criticized by the media for supporting the Trump administration. Indeed, she does, and she's adamant that she's not going to change her politics.
"I'm a little older than most people here, and my dad was a WWII veteran. He had a big impact on my life," she said. "I've always stayed more on the conservative side. I believe in simple things like the Constitution and limited government. The Republicans have been more on that side. I also realize, and I'm not stupid, that LGBT rights have been not that good. I did have some hope in Trump. Back in 2012, he supported Jenna Talackova, who was a trans girl from Canada in the Miss Universe pageant. He was very good in a lot of ways."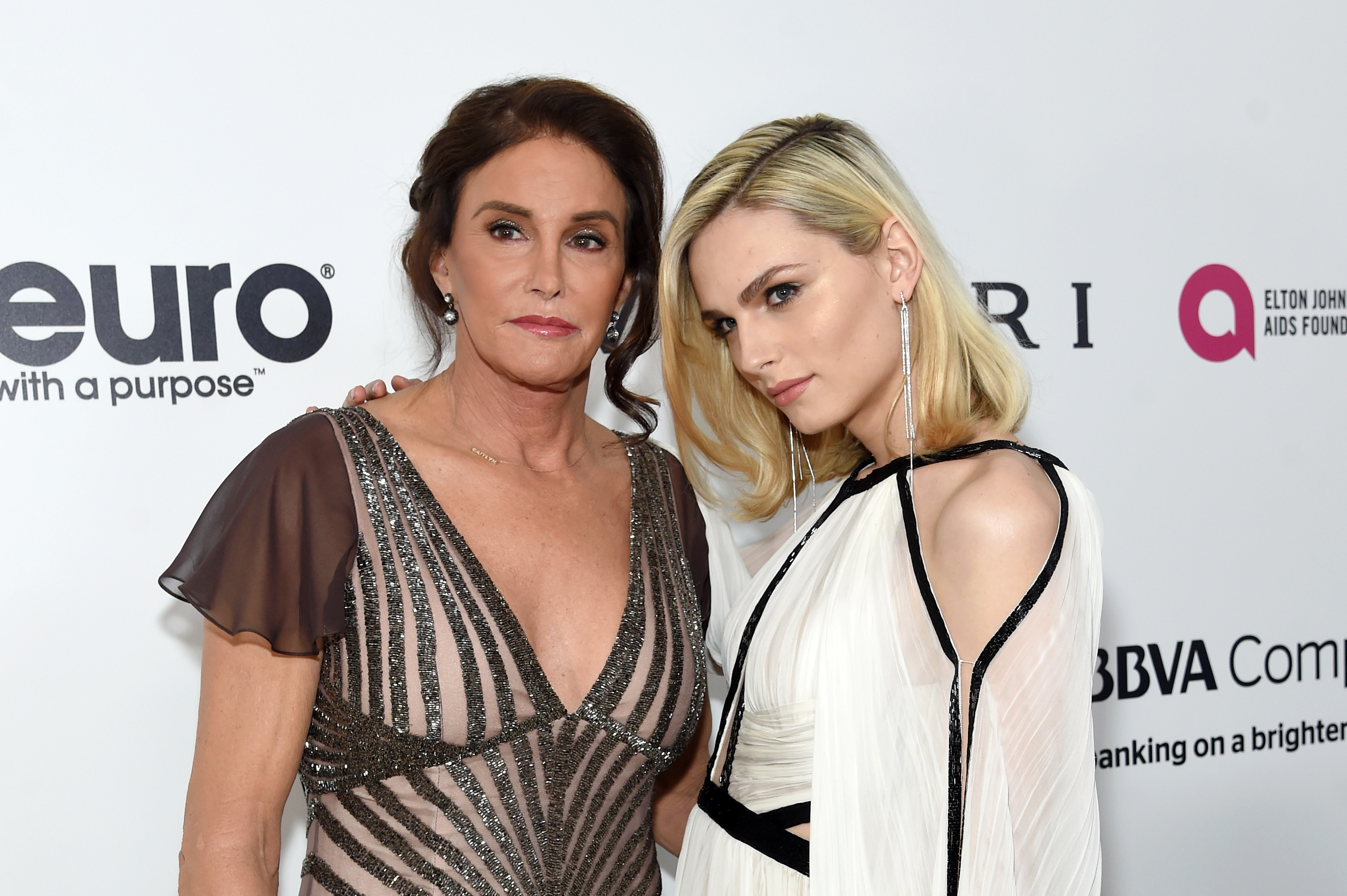 Despite the current political climate, there's a lot more to Jenner's personal politics than meets the eye. Jenner told the audience that she works to help the LGBT community both as a Republican and a Christian conservative, but also through her philanthropy. These forms of help are not as widely discussed in the media—and there's a reason why. Jenner prefers to work on those projects privately.
She also added, "I never publicly supported Trump. The media made me support him. I did vote for him and I was hoping for the best." That being said, as a self-described Christian and Republican, Jenner is doing something that in ways, no one else has ever done before. "I did go to the Inauguration. About 80 to 90 percent of the things I do politically, I do behind closed doors." That includes raising funds as well as meeting with political figures who have never before come face-to-face with a transgender person.
"A few months before the Inauguration, I had dinner with 15 or 16 conservative Republican senators and congressman. Why? Because I'm Christian, I have conservative views and I'm a Republican. None of those guys had ever met, spent any time with or had an intelligent conversation over dinner about trans issues. I brought Zackary Drucker, a trans girl, and we went together."
Jenner also started an eponymous foundation, which she put Drucker in charge of; part of the proceeds from her new book will be donated to the Caitlyn Jenner Foundation. That's not all. She also says she "raised about $1.3 million dollars" for trans issues through her MAC collaboration last year.
"I went to the LGBT center here in New York last year, to the trans Latina group, and I remember asking the person—out there doing the best they can—'what's your budget?'" Her budget was $8,000, plus a $2,000 grant; clearly a tight budget for such an important project. It's those organizations in need that Jenner is funding.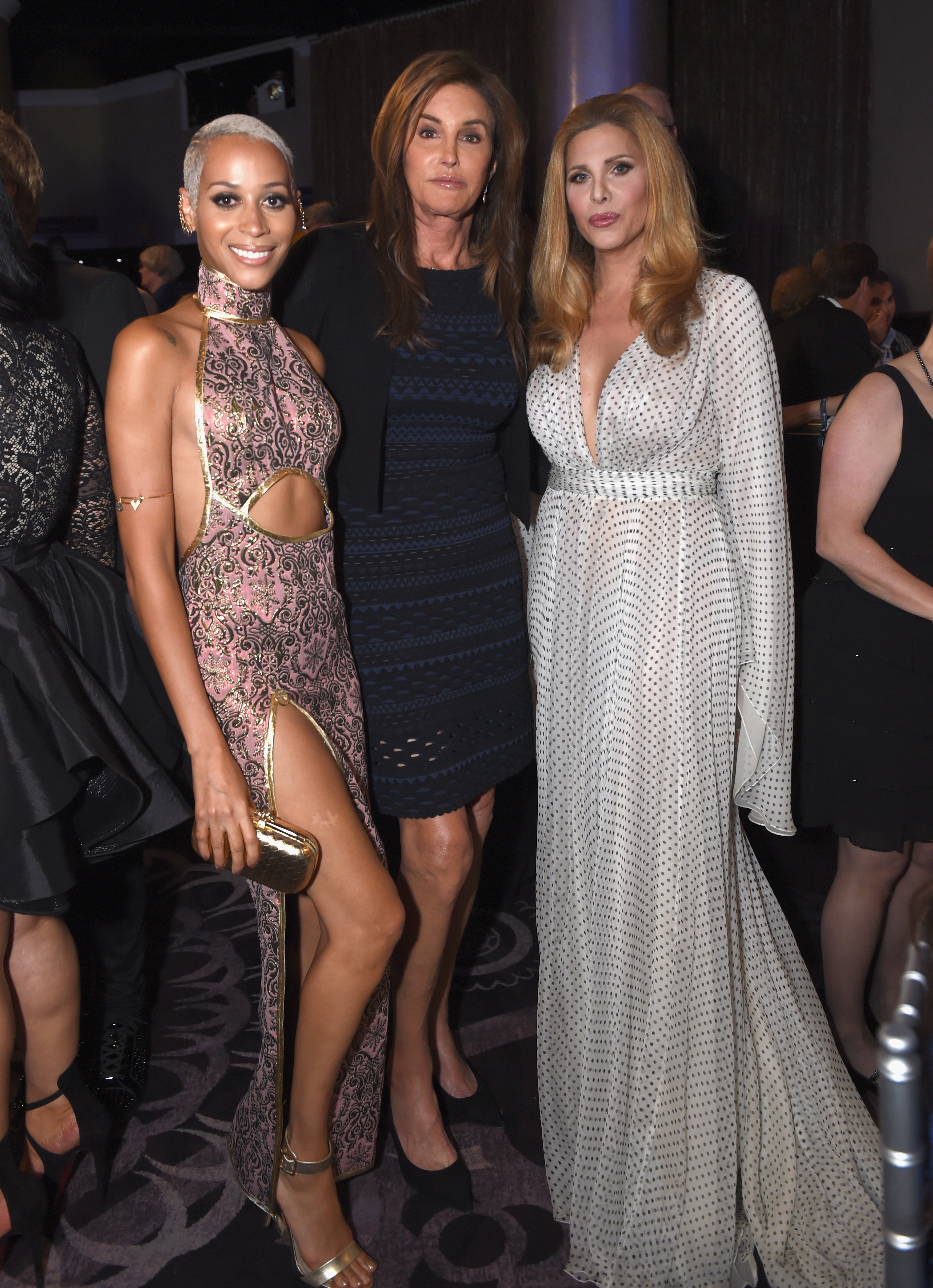 For Jenner, it's all about working to introduce these new ideas and transgender issues of to the people within her political realm who she says have never interacted with a trans person in the past, while also helping the LGBT community with the funds she raises. She also has other ideas of how to fight for transgender rights without changing her politics. Based on the idea of how her daughters make money on birthday party appearances, Jenner wants to take over Vegas with a huge bash.
"The theme of the party would be 'Come as you really are.' We'd have dogs and cats. It would be the wildest group of people ever assembled. We take over all of the Strip. Getting the foundation up really helps us with stuff like that."