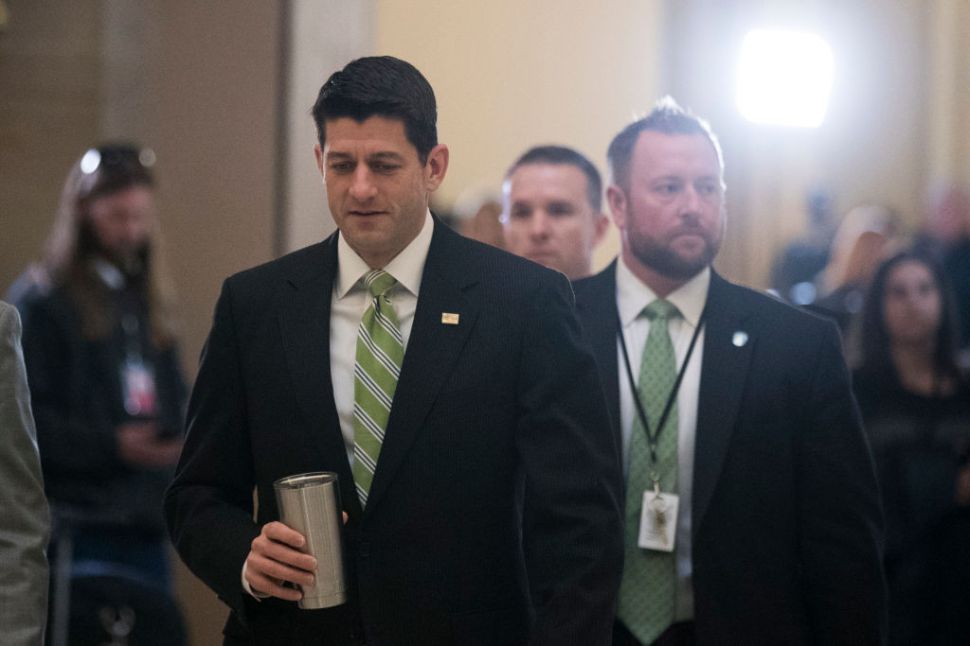 We've said it before, but Congress sucks.
For those who care about the internet, it has really sucked lately, but what's a busy person to do? A team of designers and coders have come up with a simple solution that fits into your life—CallParty. It's a Facebook Messenger bot that alerts you when Congress has taken up an issue you should care about and then gives you everything you need to make a quick phone call to your elected representative.
Announced in December on Medium by Kelsey Hunter, the bot went live on Tuesday, according to its Twitter feed. In announcing the project, Hunter wrote:
"We can help people stay regularly engaged by producing understanding of where activism can have impact, lowering friction in taking action, and providing results of an individual's contribution."
Calling elected officials is something I know a thing or two about. I used to be one of those people who would spend hours on the phone calling members of organizations I worked for and asking them to call politicians. When elected representatives get lots of calls, it really can move their positions. It can move them so much that party leadership freaks out and yanks bills they'd love to run, like what happened in the recent fight over Obamacare.
So I was curious to see what kind of materials they gave voters before they made a phone call. It's tough to write the right prompt for this kind of thing. Voters need just enough information so they don't "feel stupid," (a sentiment I often heard from folks) but not so much that it overwhelms them. Hunter sent the Observer this image that shows the flow from an invitation to act via the bot all the way through a successful call.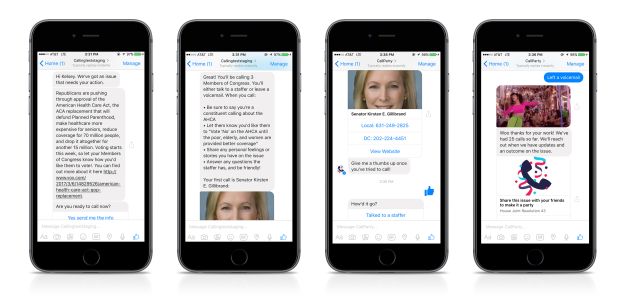 "We collaborate with staff members and groups like Action Alliance, write the content for issues ourselves and have a partnership with GovTrack, who will be our first open source deployment of the bot and platform we've built to power this," Hunter added in an email.
Facebook Messenger has really encouraged developers to build apps for the platform. Along with Facebook's WhatsApp, it's the most popular messaging app in the world, according to Statista. It also ranked the worst of 48 apps on a very tongue-in-cheek list (Yo comes in at #2) from staff at Motherboard.
Here's a couple issues the team has tweeted about since launching on Twitter:
The project looks to still be tiny, judging by its Twitter and Facebook page. Its site pledges to never spam you, to do its homework well and and to never sell or share data. Folks that want to get involved should consider contributing to the completely open source effort on Github.
If this sounds good to you, trust me: none of these calls will take long at all. Congressional office mainly want to verify that you're one of their voters and then register your position. It might feel mechanical, but it's going on a scorecard that the legislator is going to look at.