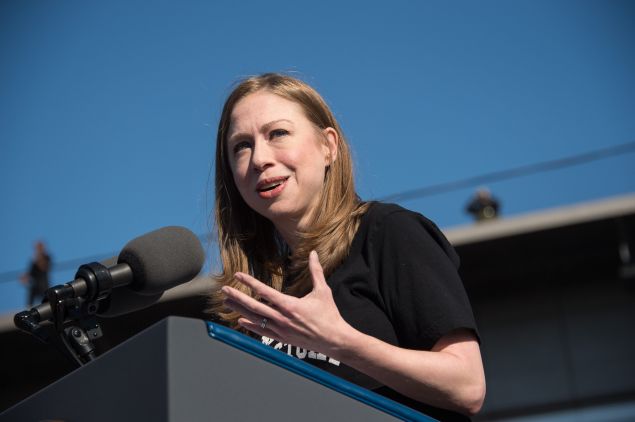 Now that the 2016 election is over, the postmortems about Hillary Clinton's "doomed" campaign are starting to emerge. But there's another, Twitter-specific brand of vitriol being directed at Chelsea Clinton.
The former first daughter has said time and again that she has no desire to follow her parents into politics at this time. But that hasn't stopped (mostly male) journalists and Twitter users from grilling her about it, no matter how many different denials she offers:
It gets weirder, though—some reporters are taking Clinton to task for the way she's responded to these claims. That's right, they're mansplaining a woman with master's degrees from Oxford and Columbia: (and a doctorate from the former to boot)
Not surprisingly, other members of the media (of both sexes) don't think any reporter should tell Clinton how to end anything. They too took to Twitter to make their positions clear:
Looks like the second generation of the Clinton-media battle will be just as heated as the first.