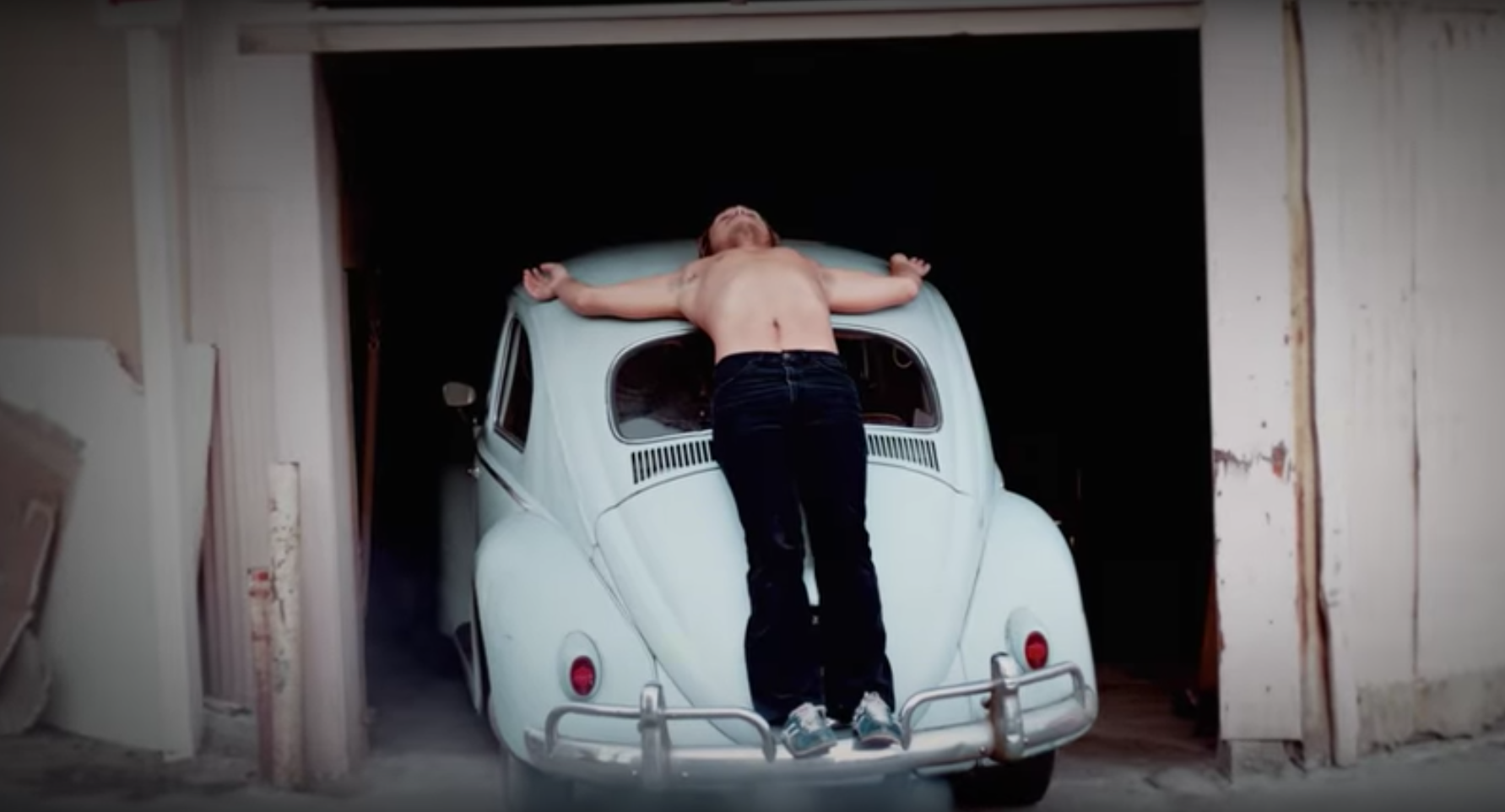 In his lifetime, artist Chris Burden was shot, electrocuted, imprisoned and crucified—all in the name of art. Burden's martyrdom-as-performance was both shocking and revolutionary in the early 1970s, when he staged some of his most iconic works. In 1971's Shoot, he invited a friend to fire a 22 rifle at him, and in 1974 he performed Trans-Fixed, wherein he was nailed, arms outstretched, to the hood of a Volkswagen Beetle. But Burden's legacy today (the artist died in 2015 at age 69) extends beyond his bold early performances.
A new film directed by Timothy Marrinan and Richard Dewey, simply titled BURDEN, will explore the artist's life and work, through interviews with artists, critics and friends including Marina Abramovic and Roger Ebert. The documentary, which premieres in theaters May 5, also features some of the last interview footage with the artist, filmed in his Topanga Canyon studio.
While BURDEN seeks to introduce new audiences to the artist's unforgettable performances, the film also delves into his later masterpieces, such as his 2008 sculpture Urban Light, a dramatic installation of antique lampposts outside of the Los Angeles County Museum of Art, which has permanently changed the landscape of the city and become one of its most recognizable icons.
Watch the trailer for BURDEN below.