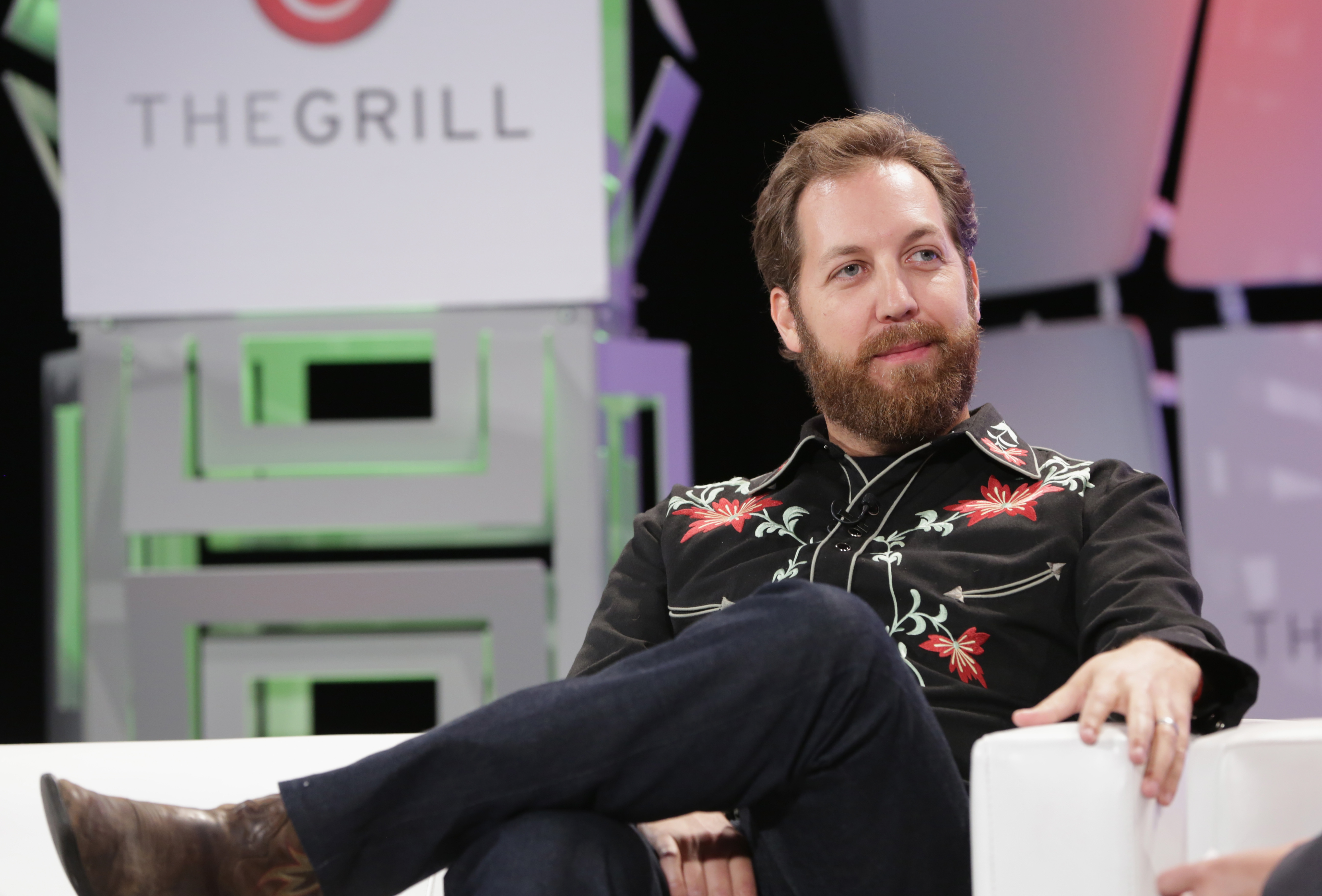 Chris Sacca is one of Silicon Valley's best known investors with money behind tech giants like Twitter, Uber, Instagram, Twilio and Kickstarter, but Wednesday he announced he's done with startup investing for good. And for you Shark Tank fans out there, yes, that means he's leaving the show as well.
Sacca made the announcement in a heartfelt blog post titled "I'm hanging up my spurs" on the site for his venture firm Lowercase Capital.
Startup investing is one of my things, but it is not my everything. For the last few years, I've tried to do this job part-time. Crystal and I brought on our partner Matt Mazzeo to take over the day-to-day deal leadership for our most recent fund. He's great and that fund is already doing exceptionally. But my personal style of startup investing doesn't work when I've just got toes dangling in the water.

The only way I know to be awesome at startups is to be obsessively focused and pegged to the floor of the deep-end gasping for air. I succeeded at venture capital because, for years, I rarely thought about or spent time on anything else. Anything less than that unmitigated full commitment leaves me feeling frustrated and ineffective.

As you've heard me say on the show, if I'm not all-in, I'm out.
He went on to explain that this isn't the end of Lowercase Capital. While Sacca won't be investing in any new companies or accepting money from any investors, he will dedicate all his time to supporting the companies currently in his portfolio.
"It's hard to leave all this behind right when things are going so well," he wrote.
Read also: The Observer's interview with Chris Sacca about Shark Tank
According to the anecdote Sacca began the announcement with, the retirement from investing comes at an interesting time and may be about a little more than just choosing to commit fully to his current investments. When asked "what do you want to be when you grow up?" at age 20, Sacca said he described a job that would involve "a lot of time on the phone negotiating" and overall "high risk, high reward." He had never heard of venture capital at the time.
What's more, he envisioned exactly what he went on to build—"a very lean operation, possibly working out of a bare warehouse, and I would do it half-time from the mountains and half-time from the beach." He also predicted he would "be the best" at it and then "quit at 40 to try my hand at something else entirely." Sacca risked every dime he had, worked out of his homes in the mountains and on the beach and now, at age 42, he's moving on.
The rest of the blog post addresses some of the questions he'd inevitably be asked: No, he is not going to run for office. Yes, this means he's leaving Shark Tank.
On the latter, the Observer knows this is especially bittersweet, based on how Sacca spoke about the show during an interview with us last September. He echoed this in his announcement and spoke about how much he will especially miss rivaling on air with Mark Cuban.
"Funny enough, the person who is most bummed out to hear I won't be back is Mark Cuban," he wrote. "Despite what you might surmise from on screen, he and I are actually good friends, just really competitive good friends. I'll miss working with Mark, and all of the other Sharks. Each of them has been incredibly generous and warm to me and I am proud of all the episodes we made together."
So long, Sacca