On Monday April 3 at 1:46 p.m., I received an email from Steve Forrest, a producer at CNN who works on "New Day with Chris Cuomo and Alisyn Camerota."
It read, "Available for CNN New Day tomorrow morning? To discuss Jared Kushner and his qualifications for conducting the activities and diplomacy he is being tasked with at the White House. At 8:15 a.m. Please advise ASAP. Thanks, Ken!"
Two minutes later, I accepted, and explained that I'd have to be done by 9:15. Forrest told me, "You will be done by 8:30 a.m.," and gave me the logistics of early morning contact numbers, and so on. He also told me "A segment producer will reach out to you early evening either by email or phone to get your POV."
I emailed back, "My POV is that the country is super lucky to have someone of Jared's skill, patriotism and discipline doing its bidding."
All of this planning, a dozen emails or so, took place within 12 minutes—my email was sent at 1:58 p.m.
Two hours later, at 3:51, Forrest emailed me back:
"Hey, Ken. Sorry to be the bearer…but the 8:30 a.m. segment was Just killed. So no go tomorrow. Hope to get you back on New Day soon. Thanks for understanding."
Cable news segments get canceled all the times and guests are routinely bumped. I appeared on CNN's air every week for five years earlier in my career and have done tons of other networks—it happens.
But imagine my surprise the next morning, to turn on the television to see Chris Cuomo doing a segment about Jared Kushner. Next to him were not one but two guests, whose past "POV" as the network had put it to me, had been overtly hostile not just to the Trump Administration but to Jared Kushner in particular.
Guest One was Timothy O'Brien, the former Huffington Post executive editor who just released TrumpNation (you can sort of glimpse his objectivity by the book's subtitle: "The definitive biography of presidential candidate and carnival-barker-cum-real-estate-developer-cum-gambling-mogul-cum-celebrity") and has an anti-Jared zinger as his "pinned" tweet.
Guest Two was Emily Jane Fox, who has been placed by Vanity Fair on a Jared and Ivanka beat created for her by professional Trump antagonist Graydon Carter. Ms. Fox has been so unvaryingly hostile to Jared and Ivanka that she was rewarded with a lucrative contributor's contract at the network.
I have personally experienced Ms. Fox's "POV" in the past. Her lengthy story in December about Jared was so unfair and inaccurate that the magazine deleted an entire fictitious paragraph from it without apologizing or running a correction—the three inventions about the Observer magically disappeared without a trace.
But CNN has insisted that in being tough on Mr. Trump, who has singled out the network for specific criticism, they also try to include voices that may support those in his administration. To that end, I've appeared several times on Brian Stelter's show, "Reliable Sources." The last time I was on, a few weeks ago, CNN's Washington Bureau Chief Sam Feist even sent Stelter an email during the commercial break that he wanted to see more of me on the air; Stelter shared that with the other guests and myself during the appearance.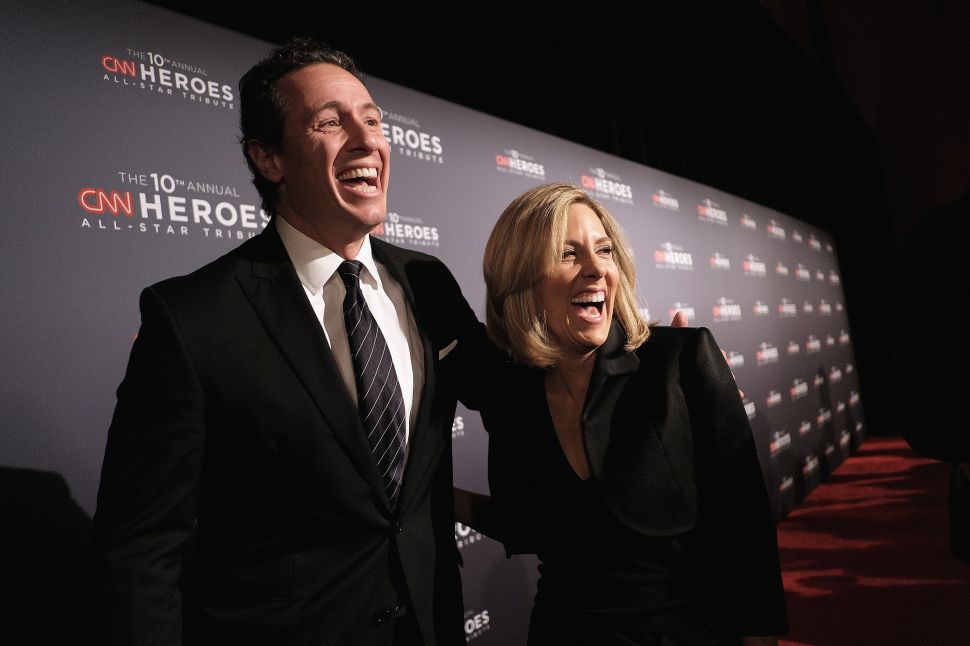 I get that bookers aren't necessarily calling me for my good looks or penetrating insights. They want a window into Jared Kushner, who has joined the president's inner circle. After saying no to virtually all television asks during the campaign season—I didn't think it'd be appropriate to comment on someone who was signing my paycheck—I have been more willing to appear now that Jared has divested himself from this publication.
And I understand that I'm not an objective observer about someone who has been a close friend for 15 years and my boss for the last four, up until he left for Washington in January. But one would hope that with the most openly antagonistic host—Chris Cuomo essentially instructed his viewers to ignore the Susan Rice story lest it distract from efforts to crucify Trump—the network would at least allow one of its guests to counter the vitriol.
For its part, the CNN producer who bumped me denied that it had anything to do with what I would presumably say. "I'm seeing the segment teased right now." I asked Mr. Forrest. "Was I canceled because I was prepared to speak positively about Jared Kushner?"
"Not at all," he replied. "We had two segments planned for this topic. One in the 7 a.m. hour and one in the 8 a.m. hour. You were scheduled for the one in the 8 a.m. hour. That one was killed from the show."
Maybe that's the case. But then there's this.
CNN viewers winded up not being entirely shut out from hearing what Observer-linked people had to say. This morning, the day after I was supposed to appear on their air, the network invited my predecessor, Elizabeth Spiers, to talk about her interactions with Jared Kushner. The fact that she'd written a scathingly mean-spirited and mind-bogglingly ungracious story attacking Jared in the Washington Post apparently rendered her a more suitable guest.