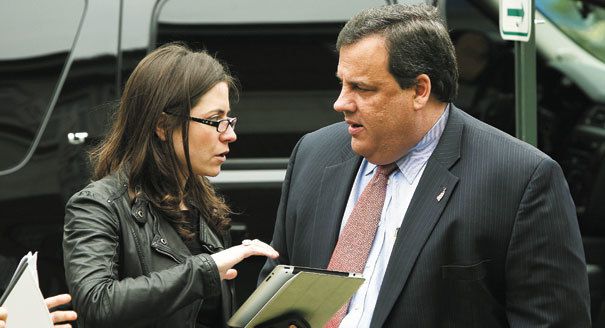 Maria Comella, the media sherpa who helped build Gov. Chris Christie into a contender for the presidency, has landed a top job on the other side of the Hudson.
Comella, 36, was named chief of staff to New York Gov. Andrew Cuomo, a Democrat who appears to be laying the groundwork for his own presidential run, CNN reported Tuesday.
A longtime GOP hand who worked on the presidential campaigns of George W. Bush, Rudy Giuliani and John McCain, Comella said last year that President Trump was a "demagogue" whose campaign rhetoric drove her to become a Hillary Clinton supporter.
Her epiphany came after years of being communications director and one of the most trusted advisers to the tough-talking Christie.
Comella's work helped turn Christie into a national political celebrity early in his first term. She was the brains behind some of Christie's memorable YouTube videos, helped craft his message for the media, introduced him to the world of TV producers, handled the fallout from the Bridgegate scandal and ultimately joined his presidential campaign as a top adviser.
Christie ended up in 10th place in the Iowa GOP caucuses and sixth place in the New Hampshire primary, and the campaign folded.
Christie and Cuomo have long maintained a non-aggression pact that borders on a full-fledged alliance. As chief of staff, Comella will not be Cuomo's highest-ranking aide. That job belongs to Melissa DeRosa, formerly Cuomo's communications director.