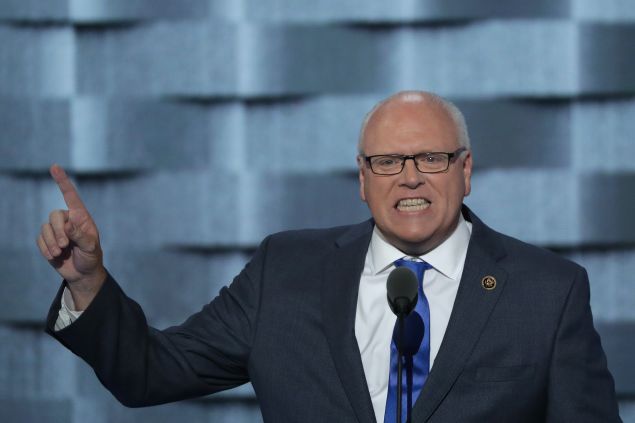 Queens Congressman Joseph Crowley, the fourth-ranked Democrat in the House of Representatives, bashed U.S. Attorney General Jeff Sessions over his threat to deny funding to so-called "sanctuary cities" like New York that refuse to comply with all Immigration and Customs Enforcement orders—a move the Democratic caucus chairman called "counter-intuitive" given the number of terror targets in the president's hometown.
Sessions announced last week that the Department of Justice would make full compliance with ICE orders a prerequisite for all law enforcement agencies seeking grant money. The move marked the latest stage in the apparent implementation of an executive order President Donald Trump signed his first month in office, which sought to sever resources to localities like the Big Apple which do not respond to most federal requests they hold in custody undocumented individuals or those in violation of the terms of their visa.
Crowley estimated that the administration's order could strip the city of some $180 million annually, $110 million of it coming out of the NYPD.
"To actually penalize a city like New York, where we know that we are the target of terrorist organizations throughout the world, where we were the site of the 9/11 attack," the congressman told the Observer at an unrelated event at City Hall. "Where we know we have Radio City Music Hall, the Empire State Building, the Statue of Liberty, amongst Rockefeller Center—a myriad of other places that are targets, we know are targets—it's downright childish to be playing with those funds."
Sessions, Trump and their supporters have asserted that local noncompliance policies endanger the lives of American cities. However, the NYPD and city Department of Corrections do handover unauthorized immigrants convicted of violent felonies.
ICE has also acted on its own within city limits, snatching up people at homes and courthouses.
Crowley also alluded to reports that foreign nationals lacking proper paperwork have been fearful to seek medical treatment, or to approach law enforcement with valuable information. He indicated that this illustrates the administration's enforcement strategy would likely backfire.
"It puts at risk those communities that fear deportation, to come forward and report a crime," the Democrat said. "It puts us all at risk."
The congressman, the son of an NYPD officer, used his speech to the Democratic National Convention last July to remember his cousin, John Moran, an FDNY battalion chief who died on 9/11. Crowley spearheaded the creation of the Urban Areas Security Initiative, a grant program under the purview of the Department of Homeland Security.
He has previously warned that cutting off federal outlays to New York could endanger, among other things, financing for the NYPD security perimeter around Trump Tower.