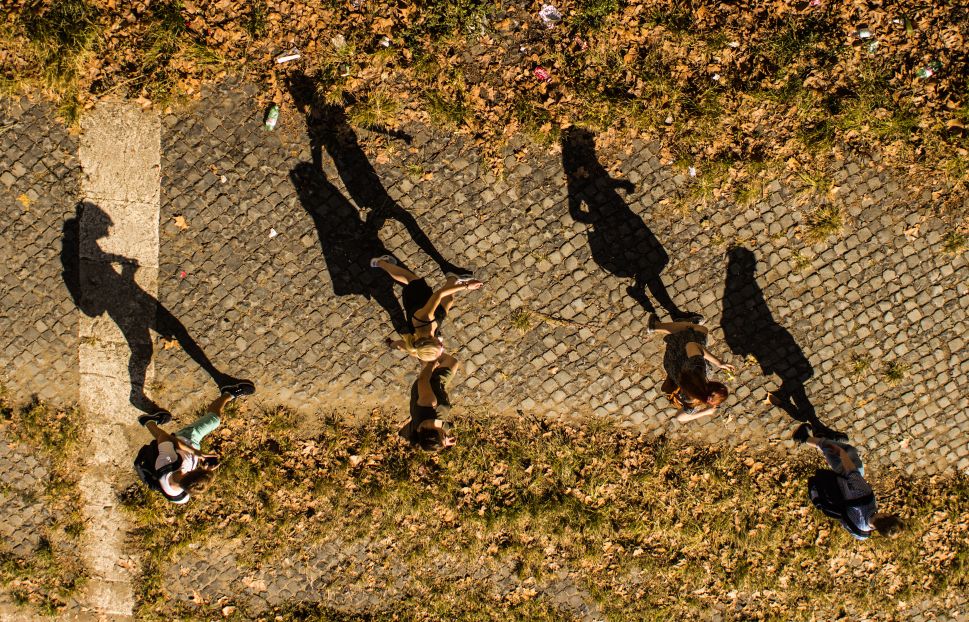 Despite claiming to fight for tolerance and insisting that it is the Right that is intolerant, it's increasingly clear that intolerance actually comes from the political Left.
At Dartmouth College, students were asked whether they would be comfortable rooming with someone who held opposing political views. Students who identified as Democrats were the only demographic who said they would be "uncomfortable" in such a situation.
To get an idea of how strongly to the left these students fall, 69 percent of respondents said they "strongly disapprove" of the job President Donald Trump is doing. No, they do not simply disapprove, or even somewhat disapprove. This percentage of students "strongly disapprove" of his performance.
When asked how they felt about rooming with a student of opposing political views, 45 percent of students who identify as Democratic said they would be "uncomfortable" living with someone whose political opinions differed from their own. Thirty-nine percent said they would be comfortable. This was the only demographic where more people said they would be uncomfortable than comfortable living with a political opponent.
For Independents, 61 percent said they would be comfortable in such a situation, with only 16 percent saying they would be uncomfortable. Republicans were the most tolerant, with 69 percent saying they would be comfortable with a roommate whose views they opposed. Just 12 percent of Republican students said they would be uncomfortable.
Those interviewed by The Dartmouth, the college's newspaper, were unsurprised by the results. Charlie Blatt, president of Dartmouth College Democrats, said it made sense since there were more Democrats than Republicans on campus.
"It's unfortunate—I wish we had more political diversity," she told The Dartmouth. "I think the dialogue is good."
Abraham Herrera, vice president of the Dartmouth College Republicans, said Republicans students have to be comfortable with having a roommate of the opposing party—because that's the most likely scenario, since they're a minority on campus. "If conservative students refused to live with their liberal peers, it would be more difficult to find a roommate," wrote, Bre Payton my Federalist colleague.
This reminds me of another recent survey, which showed that Republican women are the least comfortable discussing politics at work, while Democratic women were the most comfortable.
The Left, from my experience, has always been intolerant of opposing views—just look at all the controversy and violence at the University of California-Berkeley. The Left claims a moral authority on their positions, therefore condemning anyone who disagrees as racist, sexist, bigoted or worse.
It happens in the workplace, where liberals can be quite vocal with their beliefs, and anyone who disagrees is afraid to speak out for fear of retribution (or being reported). In my case, one supervisor constantly berated me because of my political beliefs (and what this person believed I, as a conservative, thought about issues). When I'm around liberals, and they find out I lean right, they almost immediately always give me a "look" or ask why I'm racist. Why would I want to engage in discussion with them?
Conservatives have learned to live within a system like that. We don't usually come out swinging on political issues—not just because the Left has shown a propensity for violence, but because we also know that politics isn't everything and that it's possible to be friends with people who don't agree with us. Many (probably most, actually) Democrats would feel this same way, but the loudest Democrats with the least tolerance get the attention, and college Democrats are increasingly the most vocal and most intolerant—like the students at Dartmouth.
Too many on the Left want to live in a bubble—where they are right and everyone who disagrees with them is racist, sexist, bigot. They are so sure of this position that they shout it at Republicans, which is why the Right is less comfortable discussing politics at work. At college, liberal students think they would be rooming with a monster. But conservative students know this isn't the case, which is why they're fine rooming with liberals.