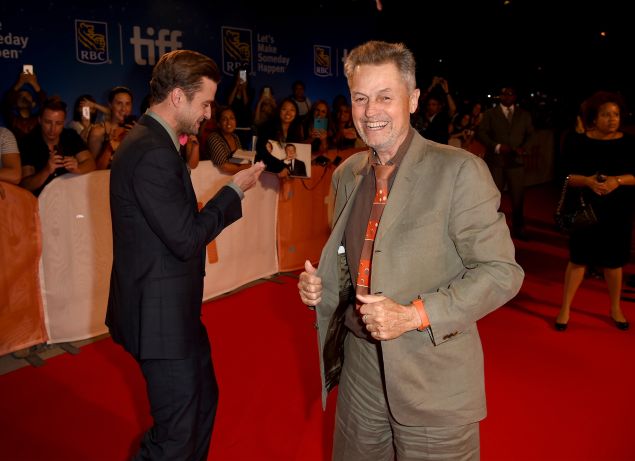 Oscar-winning filmmaker Jonathan Demme died this morning in New York. He was 73 years old.
The Silence of the Lambs director died from esophageal cancer, which he suffered from since 2010.
Demme was born in Baldwin, Long Island, New York, and attended the University of Florida. He began his career in the '70s with a string of action films starring women (Caged Heat, Crazy Mama), kicking off a career-long mission of telling stories of the marginalized, particularly women and LGBT communities.
The director is known mostly for his scripted filmography, but Demme's first bonafide classic was a music documentary. Stop Making Sense (1984) is a critically acclaimed concert movie of The Talking Heads in their heyday. It wasn't just the first movie made entirely using digital audio techniques, but a truly engaging and innovate concert experience. He went on to continue folding narrative technique into long form music videos through the '80s with artists like New Order and UB40.
In 1991, Silence of the Lambs scored him a Best Director Academy Award as well as winning Best Picture. The film is a landmark in both the horror genre and mainstream cinema portraying strong women heroes. Silence of the Lambs has since recieved backlash from the LGBT community regarding the gender identity of Buffalo Bill, but Demme has gone on record explaining his decision and applauding these conversations.
Philadelphia came next. In 1993, Demme added social drama to his repertoire with the Tom Hanks-led AIDS story of a gay couple that came at precisely the right time. At the time it was the largest production in Hollywood to tackle these issues so directly.
Demme kept working for the remainder of his years. A mixture of genre film and documentary led to the success of many of his projects, including Rachel Getting Married (2008) and Neil Young: Heart of Gold (2006). He even began to dabble in prestige television in his later years, directing a handful of episodes of The Killing. 
Demme is survived by his wife, artist Joanne Howard, and their three children: Ramona, Brooklyn and Jos.