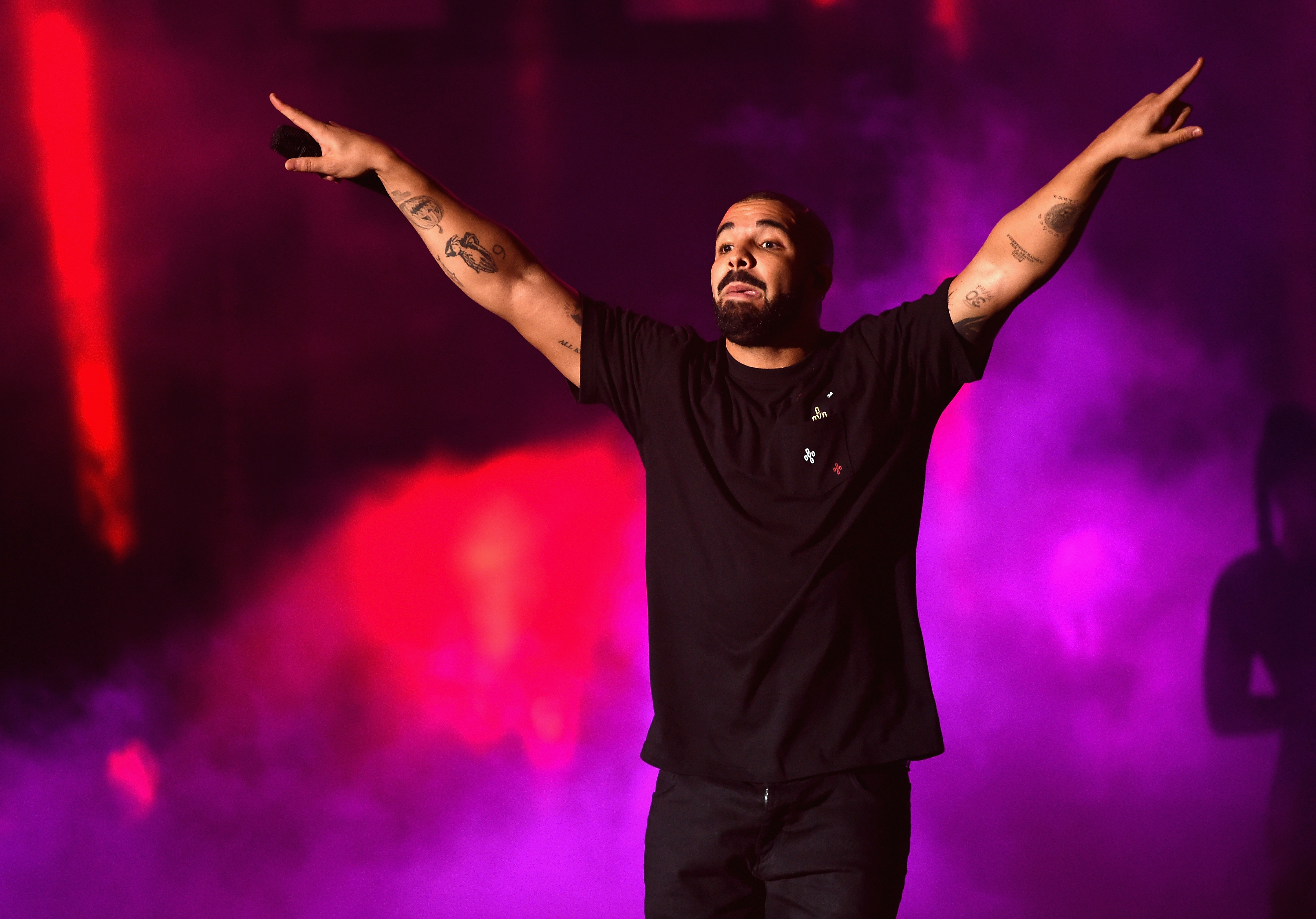 When I told my friends that I was interviewing Drake's personal trainer a few weeks back, they rebuffed.
"He's not that fit," they insisted.
"Is he really that cut?" They asked. So I provided them some evidence. Pulling up Instagram, I offered up exhibit A, B, C and D. They backed down and admitted that Champagne Papi is, in fact, pretty swoll.
Then I worked out with Drake's trainer, Jonny Roxx. Now I can say, with full confidence, that Drizzy must be fit. The session that I sweat through, which was hosted by GapFit, was an abbreviated strength training class, split into four quarters ("Kind of like a football game," Roxx claimed), I was exhausted and sore after countless reps of squats, tricep pushups, shoulder presses and burpees.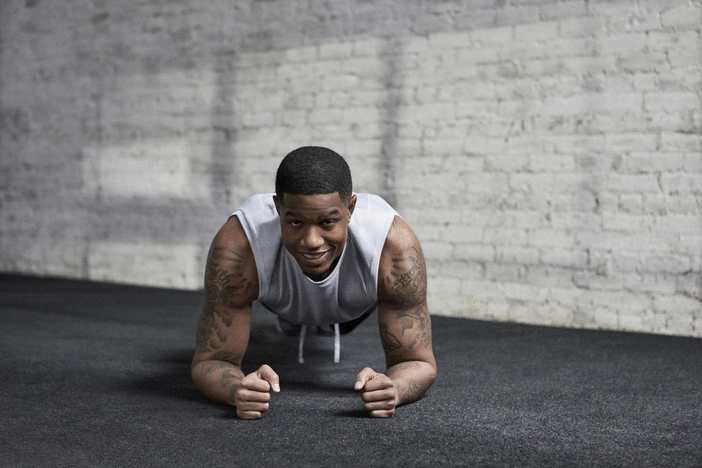 Roxx grew up alongside Aubry Graham in Toronto, which explains his status as a card carrying member of OVO. But he really started working with Drake in 2011, around the time he was preparing to release Take Care. You might note that this was about four years before everyone started asking "When did Drake get so swoll?" Now that he is swoll, the rapper must maintain it.
"We mix in strength training, cardio work and recovery as much as we can on a daily basis," Roxx told the Observer about how Drake works out while on the road. During the Boy Meets World Tour that zig-zagged across Europe for three months and just wrapped on March 28, Roxx kept Drake on schedule and in shape.
"We're pretty consistent as far as getting [a workout] in before every show," he explained. "Some days we'll do weight training, strength training, and on other days I'll just have a physical therapist come in and do some soft tissue and recovery stuff." On days when Drake isn't performing, they usually don't workout, but they will sometimes round up the crew for a game of basketball or to go play paintball.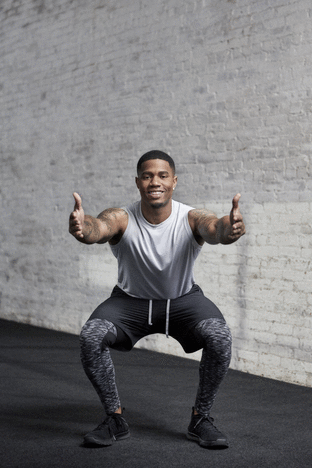 Perhaps it was obvious from all of those tank top Instagram shots, but pull-ups and pushups are among Drake's favorite moves; he's not a huge fan of burpees, just like everyone else who has ever been forced to do one.
And yes, of course Drake listens to his own music while working out. "He'll either play some new stuff that he's working on at the time or we'll play some more world music. We'll play reggae sometimes, hip-hop whether it's trap or something different." As far as sartorial preferences go, Drake will usually wear sweatpants or shorts, depending on how he feels. But you will never spot him in a pair of man leggings, Roxx told us.
However, you can spot Roxx in a pair of tights (layered with a pair of shorts), as the trainer was recently tapped to be the face of GapFit's spring and summer campaign, alongside Drake's choreographer Tanisha Scott. Titled "Make Your Move," the two professionals show off their signature moves in a series of images and videos for the brand; they were even tapped to debut GapFit Sculpt, a collection of compression tights and shorts that were specially designed for high intensity workouts.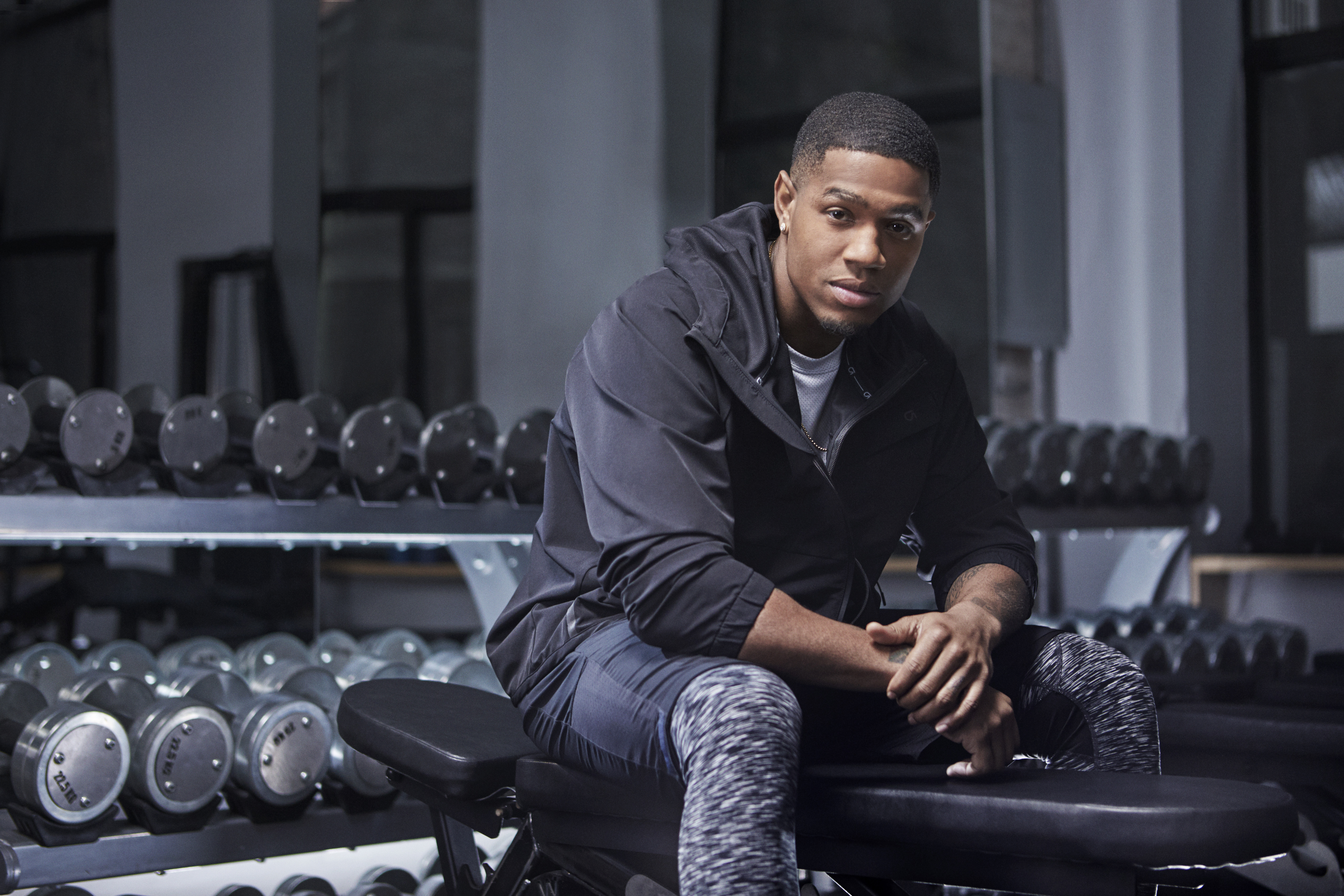 If you're really, truly looking to get swoll like Drake for summer seventeen, Roxx has just one word of advice: "The first thing you should do is start. As soon as you start you're pretty much on your way." While that sounds like the premise of an upcoming Drake hit, it might also be a good fitness mantra.