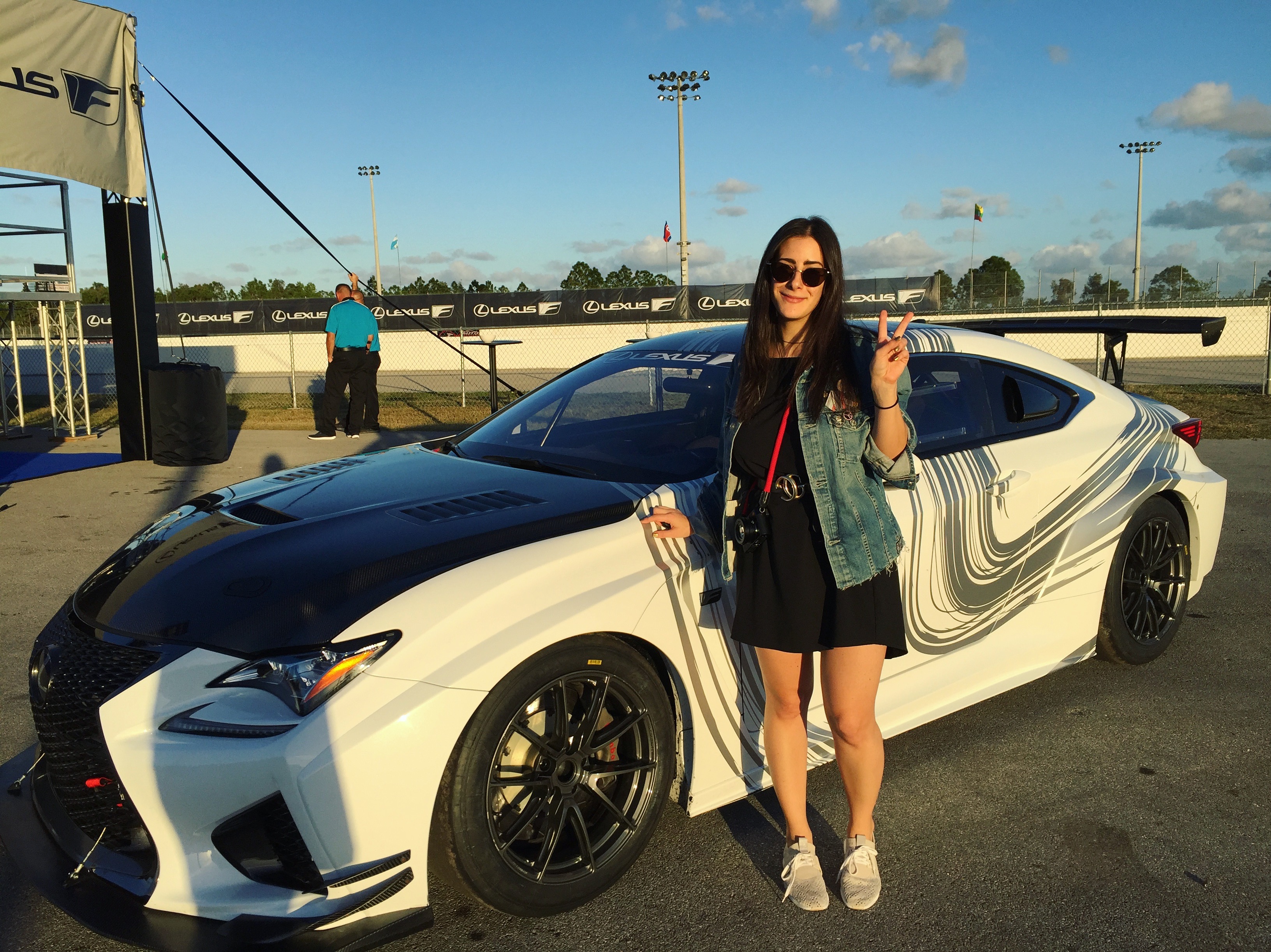 A few months ago, I stood by the side of a Palm Beach racetrack wearing a protective helmet and a cute off-the-shoulder silk dress. I also accessorized with a Gucci belt. I was impatiently waiting my turn to take Lexus' newest coupe, the LC500, out for a spin; I was promised I could drive over 100 mph in the not-yet-released sports car that was fully loaded with 471 horsepower, a 10-speed automatic transmission and can hit 60 MPH in 4.4 seconds. Truly, I couldn't wait to get behind the wheel and allow the adrenaline rush to set in.
"You're so brave," a fellow female journalist said to me, as I stood trying to shade myself from the South Florida sun. She was commending me on my willingness to play with the boys; the five other members of our group who were already circling the racetrack.
Until that point, it never once crossed my mind that being a woman had anything to do with my desire to ride as a passenger in a stunt car, cruise around in the new Lexus Sport Yacht, ride in a helicopter over the Everglades and shoot a model alongside esteemed fashion photographer, Greg Williams. For background, all of those adrenaline-spiking activities were packed into one day, organized by Lexus, as they unveiled new products and attempted to immerse journalists into their seemingly male-focused world. In my mind, the most important part about embarking on each of those activities was how comfortable I felt and whether or not I wanted to participate in them. It had absolutely nothing to do with my gender.
"Wow," said the professional race car driver who sat in the seat next to me, "you were the most smooth driver of the entire day. You really handled that well." Moments before, I had hit 118 mph on the track and was now easing the car back to the loading area. Though I might not have been the fastest driver of the day, I know that I can competently accelerate and break without causing whiplash, so I took his comment as a compliment.
As it turns out, a lot of women know how to properly handle cars; it's not just me. According to a publicist for the brand, 45 percent of Lexus owners are women. There are also plenty of female race car drivers that have risen to notoriety, including Danica Patrick, who has smashed multiple racing records, and Leilani Münter, who doubles as an environmentalist.
My personal favorite is the late Denise McCluggage, who was an automotive journalist and a decorated driver, through the '50s and '60s. She was the first woman to win a race at Connecticut's Thompson Speedway Motorsports Park and after winning the GT class at Sebring in Florida in 1961, she was inducted into the Sebring International Raceway Hall of Fame, the only woman to receive that honor. She also competed at Daytona Beach, Fla., Elkhart Lake, Wis., and Nürburgring, Germany and Lime Rock, Conn. To say the least, she was a feminist trailblazer, who proved that women could be just as fast as men, if not faster.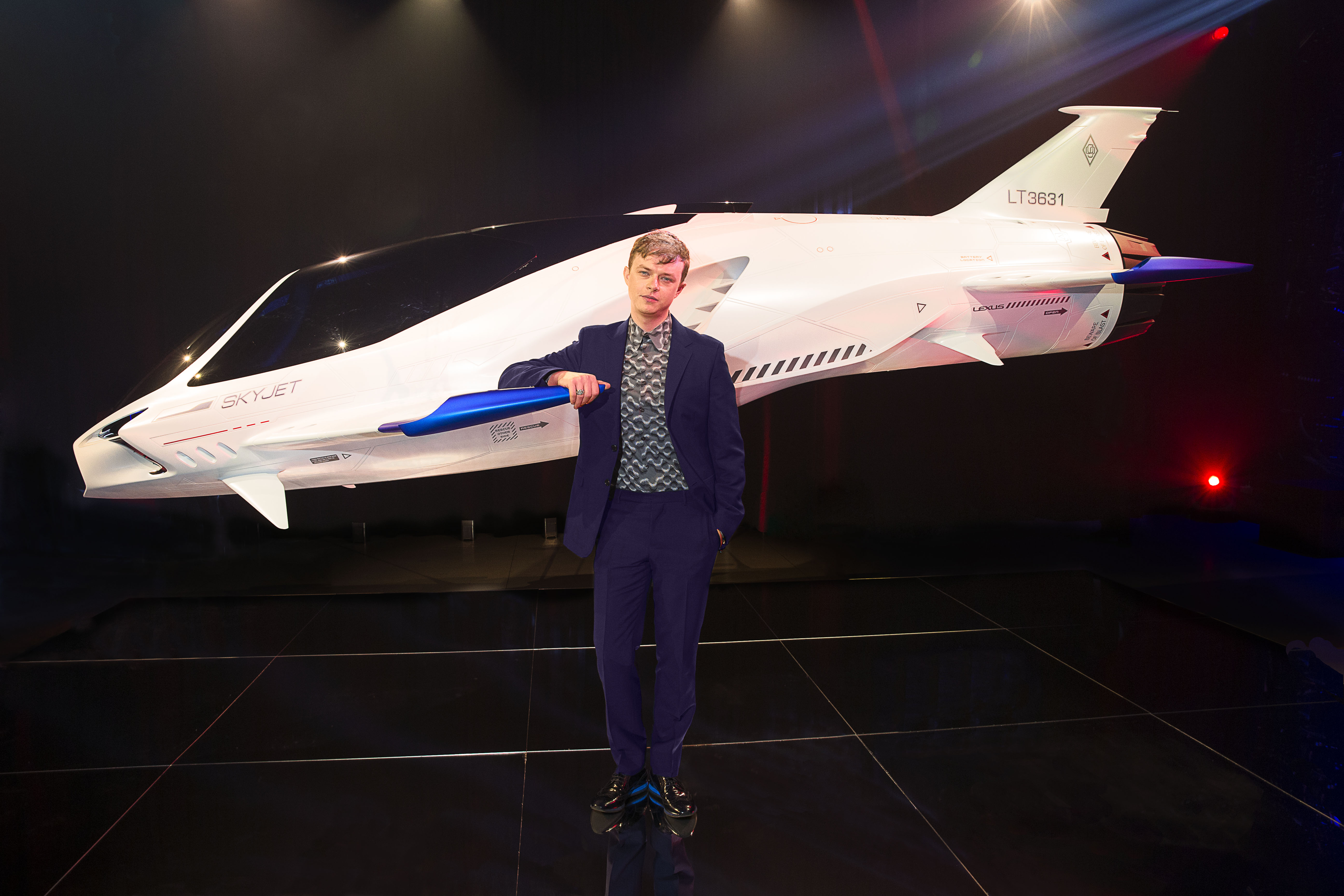 My day with Lexus ended at a lavish cocktail party, hosted at the Faena Forum, where the car company unveiled their most forward-thinking design to date. It wasn't actually a car, but a Skyjet that was created for Valerian and the City of a Thousand Planets. This replica spacecraft, which dangled from the ceiling, was designed for a world 700 years from now and thus doesn't actually work without the help of CGI. It does, however, feature Lexus' signature grille detail and headlights that are similar to the 2018 Lexus LC coupe, the same car I drove on the racetrack.
Dane DeHaan, one of the stars of the Luc Besson flick, appeared on stage alongside the Skyjet. While he talked about the design of the craft and what kind of Lexus he drives, he also commended his female costars, Rihanna and Cara Delevingne, for being strong-willed and immensely talented. I bet they've also been commended for being "brave," when all they were doing was pursuing their interests. Just like any other strong-willed female out there.