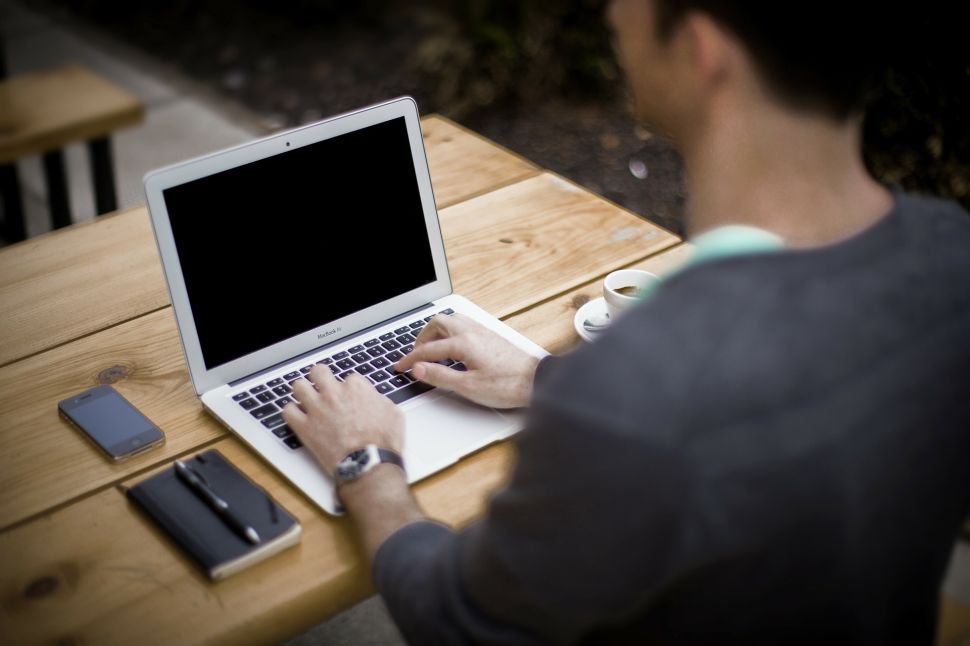 When I was a biology undergraduate, one of the perpetual subjects of study was co-evolution, when two species—usually in an effort to eat one another or avoid being eaten—develop adaptations and counter-adaptations. For example, bats evolved to use echolocation to eat moths, and tiger moths evolved to emit a toxin bats dislike and then developed the ability to send out their own echolocation signal that signals to the bats, "We're the bad-tasting ones."
I think of the relationship between online shopper and e-commerce merchant as another study in adaptive arms races. First, the consumer had the advantage: It was easy to go comparison shopping. But now, the e-commerce retailers have developed an adaptation. Like the best adaptations in nature, this one is a clever re-appropriation of a trait found in its rival.
Behind every e-commerce consumer is a staggering body of data, one that shows spending triggers and patterns, goods purchased and tolerance for price increases. That data provides e-commerce retailers the means to price goods to maximize the sale.
​There's a company, Boomerang Commerce, that's been quietly trickling into the business press lately. It uses machine learning to help retailers price items on-the-fly in response to specific conditions. For example, sunblock before Memorial Day, punch bowls before Thanksgiving, or books right as the movie adaptation comes out.
The result is not only can retailers more accurately forecast inventory—reducing the odds of end-of-season sales—they can also boost their margins by catching people at the right time.
Imagine a future in which the app a woman uses to track her menstrual cycle sells that data to a marketing group, which passes it along to an e-commerce retailer, who then surge-prices their chocolate and sends an e-mail with "Hey, this seems good right now" on the days when PMS is likely to hit. That's the end result of marrying data to adaptive pricing strategies.
So what? There are regulations in place that dictate what brick-and-mortar stores can do with pricing. They vary by state, but the baseline across all is this: Don't change the price depending on the customer. Sure, prices are more expensive in some parts of the country—ask me about the $12 coffee and scone I had at Starbucks in Las Vegas—but everyone in those parts pays the same price.
By contrast, some e-commerce companies are trying to rig prices based on data: Five years ago, Orbitz got unwanted press when reporters noticed it showed Mac users more expensive hotel listings. The company claimed their research showed Mac users spent more money, so why not show them what they were likely to buy? The fact that the site had taken the element of choice from the Mac-using consumer seemed to escape the company's attention.
Insurance companies have been experimenting with data-crunching to see whether they can smack their customers with triple-digit premium increases. The theory is that if a customer has a track record of not caring too much about "price optimization" (i.e the lowest price) on other goods, they'll shrug and pay a higher premium than, say, a customer with the exact same profile but more of an eye for bargains. Again, this is a case where not all customers are treated equally, based purely on what companies have decided is actionable in a data profile.
Let's not forget that Amazon.com is so notorious for trying to optimize prices for each customer that there are websites devoted to tracking the price history on items to see when and how the e-commerce giant raises and lowers prices.
Who cares? It's hard to imagine privacy advocates being thrilled by the notion that the best possible price for something is to be had online only if there's a comprehensive demographic and financial dossier attached to each shopper.
Civil liberty types might also worry about whether or not certain genders, religions or ethnicities would be targeted for increased prices. The one great thing about going to a big box store right now is knowing that everyone pays $2 for a giant bar of Hershey's. When online retailers roll out adaptive pricing, there's a very real risk that the data they'll use to set pricing strategies will tilt against a specific gender, sexuality, zip code or ethnicity.
Shoppers may simply decide to stop patronizing places if it becomes too much work to figure out if they're getting a fair value.
Comparative shopping has made it challenging for retailers to compete for customers based on price alone, but adaptive pricing may provide short-term sales gains at the expense of long-term customer spending. After all, every organism evolves a defense against whatever is trying to use it as a resource.
Want more? There's a whole archive of So What, Who Cares? newsletters at tinyletter.com/lschmeiser. In addition to the news analysis, there are also fun pop culture recommendations.