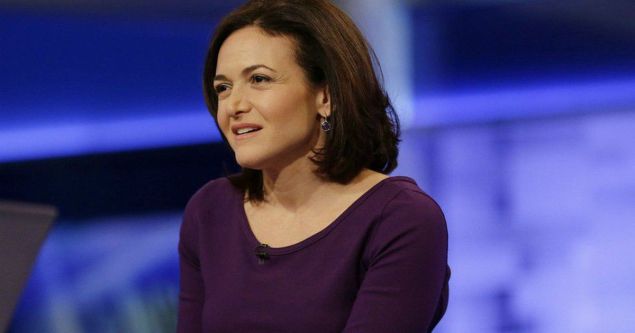 Today is Equal Pay Day, which symbolizes how far into the year women must work to earn what men earned in the previous year. While women on average are paid 20 percent less than men, the actual impact varies by race—black women are paid 37 percent less on average, and Hispanic women earn 46 percent less than men. If this pay gap was closed, 3.1 million working women and their families could live above the poverty line.
While Equal Pay Day has been around since 1996, it's gained increasing visibility in the age of the internet, thanks in large part to Sheryl Sandberg's women's empowerment initiative Lean In.
This year the organization is partnering with companies like LUNA and Procter & Gamble on a program called #20PercentCounts. Participating companies will offer 20 percent discounts to highlight the gender pay gap. The Washington, D.C. chapter of Lean In has run the program locally for the past three years, and is now expanding it to 25 cities across America.
Several tech companies are involved, most notably Lyft. Today the ridesharing firm, which is trying to position itself as the moral alternative to Uber, is donating 20 percent of proceeds from rides taken before 6 PM to organizations that serve women and families, including Dress for Success, Feeding America and Boys & Girls Clubs of America.
"At Lyft, we celebrate a diverse and inclusive culture, and we participate to make change happen — whether that's at work or in the car," the company said in a statement.
Lyft's involvement with Lean In is a hit with its customers so far:
The company's other diversity initiatives include UpLyft Women, an internal employment resource group that provides leadership opportunities and mentorship for female Lyft drivers.
Cloud computing firm Salesforce, which last year pledged to close the gender wage gap among its workers, is also part of #20PercentCounts. The firm donated to Lean In to support the national rollout of the campaign, and has also partnered with celebrity "Equal Pay Trailblazers," including House Minority Leader Nancy Pelosi, activist Lilly Ledbetter, tennis legend Billie Jean King and actress Patricia Arquette (who advocated for equal pay when she won an Oscar).
Ledbetter, King and Arquette are taking part in a panel on "Building a Better World With the Support of the World Economic Forum" at a Salesforce event in Washington, D.C. today at 1 PM EST. You can stream the event on Salesforce's website.