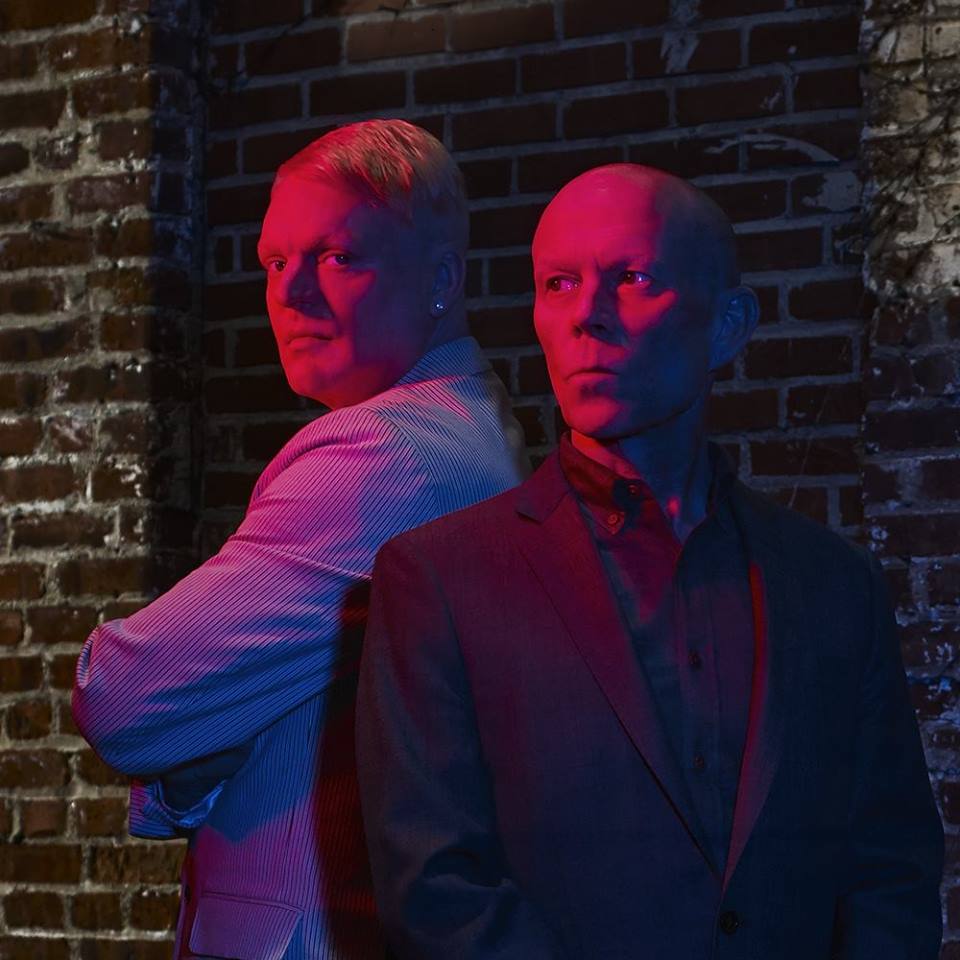 Last year English synthpop legends Erasure released From Moscow to Mars, a retrospective boxset celebrating their 30 years as a band. Why not take a victory lap?
Three decades is long enough to be an anomaly in many marriages, let alone artistic partnerships. It's also an accomplishment that's not lost on members Andy Bell and Vince Clarke. They praise each other's openness, egalitarian spirits, and kindness, which both credit for their impressive career longevity.
Another word for it is love—an emotion that's not only driven Erasure's career but served as inspiration for some of their biggest singles: "A Little Respect," "Victim of Love," and "Chains of Love."
The same remains true with the dance pop duo's new album, World Be Gone, out May 19 on Mute.
But while romance gets a lingering glance on their up-tempo first single "Love You to the Sky," Bell and Clarke have focused the majority their attention on different forms of love: Acceptance, kindness, and peace.
As British artists living in the U.S., their unique position, caught between Brexit and Trump, has given them plenty to say. And music has given them a place to say it, rather than—as Clarke points out—making ill-advised small talk at his favorite local pub.
"I was smug for weeks in America when Trump was possibly going to be the Republican candidate," says Clarke, calling from his home in New York. "Then Brexit happened and I had to hold my head in shame."
"I think it's just we were both feeling quite angry at the state of things and the state of the world," Bell explains from his house in Florida. "Being in Europe and seeing the people's attitudes toward refuges coming in, we were the ones who caused them to come in the first place. You can't just turn your back on people. Just how easy public option is swayed now by social media and the right-wing crap."
Openly gay, Bell has taken his duties as a frontman seriously, using his platform to speak candidly about HIV, self-esteem, and finding enough comfort in his own skin to deliver lines such as "Don't talk to me as if I'm crazy/It's not the way it's meant to be/please talk to me as if I'm equal/fear of rejection's hanging on." (A line from World Be Gone's stripped-down ballad "Take Me Out of Myself.")
[youtube https://www.youtube.com/watch?v=-qf8LoHugjk&w=560&h=315]
Although it seems like he was born with an innate ability to navigate both conversation and concert, it took him a while to get to get there. Finding his community helped.
"In the early days it was like a gay pride march being on stage," Bell recalls, a smile implied in his words. "I took all my strength from drag queens because they were in the front line of Stonewall doing the high kicks. We'd go to these little towns in North America and there'd be these people wearing badges and saying 'Gay Pride Andy!' They were straight girls! I took so much strength from that."
Part of that struggle is highlighted in World Be Gone single "Black Hole of Space," Bell's tributes to the AIDS activist group Act Up, who staged "Die-ins" during the 1980s to raise awareness of the disease.
Bell recalls taking comfort from the show in numbers, although fear of being arrested kept him confined to the center of the crowd rather than taking a place on the front lines. The fact he now has a literal stage to deliver a similar message isn't lost on him.
"I really had only just come out," he recalls. "I was maybe 20 years old. And all of a sudden this big dragon raised its ugly head. It was HIV. It was like starting from scratch. Fighting for human rights is exhausting. People just seem to beat you down at any single little chance they get. After a while it gets exhausting. I don't' know what it is. Again, it seems to be the condition and these people. I'm not against religion whatsoever. But when people use their religion to oppress other people, I wish they'd wake up."
They're harsh words for a time that deserves them. But neither Bell or Clarke feels particularly gloomy about the future.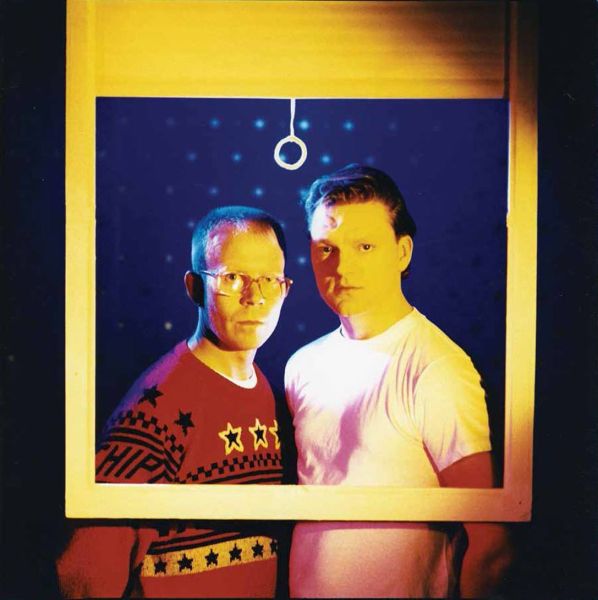 If anything explains Clarke, 30 years in the spotlight (and time as a notable musician in both Depeche Mode and Yaz before that) has taught him to adopt the long view.
"In my lifetime I've seen some amazing things happen in this world," he says.
"We were in Germany when the Berlin wall went down. I saw the end of apartheid, which I thought would never happen. We saw the IRA in Ireland disband, which I never thought would happen. Some amazing things have happened. Then suddenly everything goes sour. But a friend of mine said, in her opinion, things go in waves. So I'm still optimistic…I've got an 11-year-old son. For him, I'm going to be optimistic. I hope he'll see good stuff as well as be as he's growing up."
"I think you have to be optimistic," Bell affirms emphatically.
"We're like anyone else, really. I have bad depression sometimes. Which maybe isn't too obvious because I'm the front person. I think I'm quite an optimistic person, really. But there are periods where it takes a long time to be able to dig deep enough to find it again. You do worry. And you worry so much. About the state of things. But you can let it all become too much. It washes over you. We all create our own worlds, don't we?"
Erasure's World Be Gone is out on May 19. The band kicks off its UK tour at O2 Academy Glasgow on May 27.