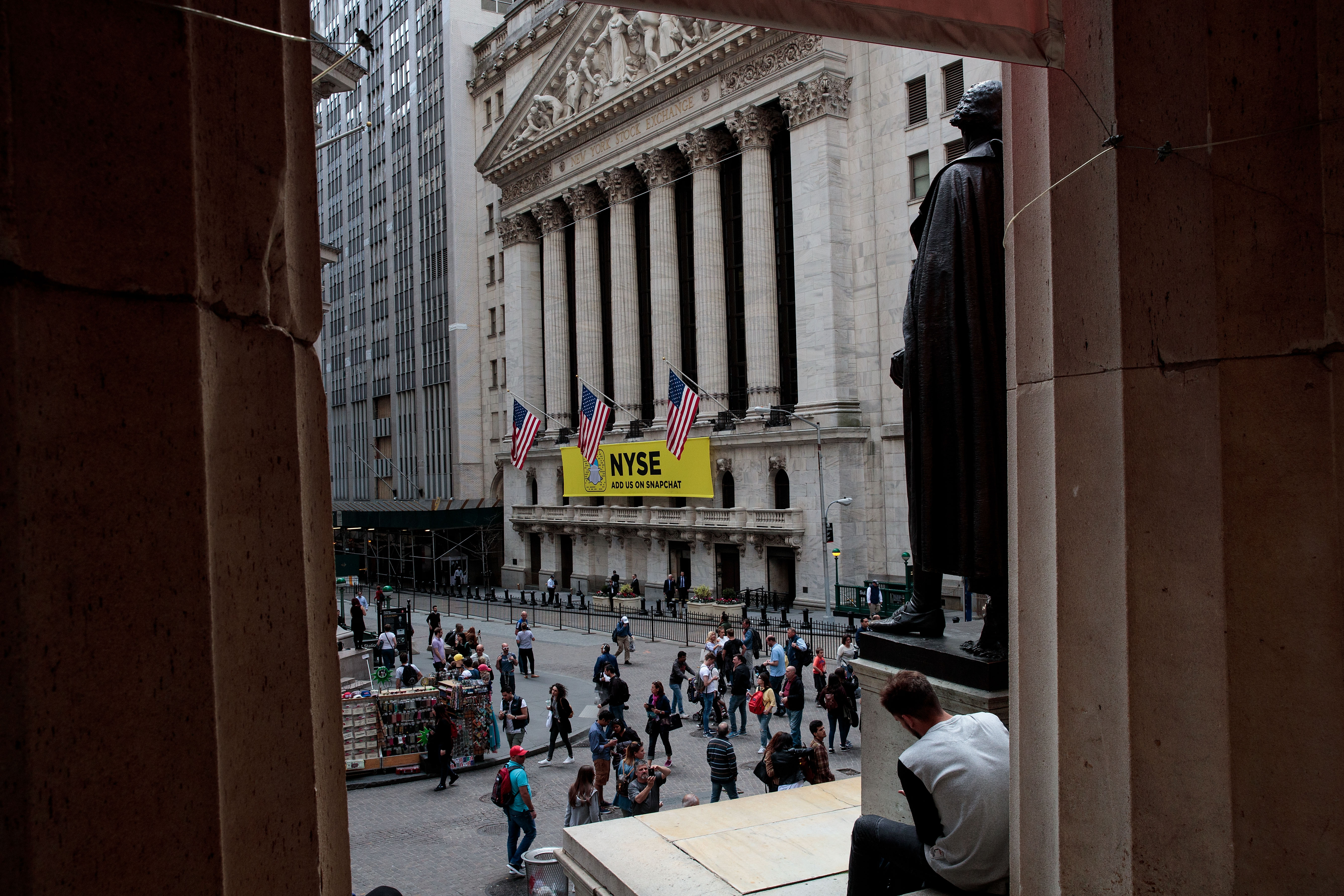 Recently I've exposed one of my own problems here, now it's time to expose something even more important, bad trading.
Because despite my $4+ million in trading profits, I am NOT a great trader and as many of my students who have been learning from me for several years know, I often make bad trades, exiting positions FAR too soon as I trade like a true coward.
See these live trading videos and read about these trades as some past examples, but just this week I have a PERFECT example, as I bought the pump VMRI PERFECTLY at the $1.70/share breakout level, just 24 hours before it would go up 100% to $3.40 and guess how much of that 100% move did I capture?
A lousy 1/10th…just the latest in a very long line of bad trades for me.
Why am I telling you this?
After all, aren't I supposed to be a great trader? The guy who has found a way to make millions in one of the strangest financial niches in the world just like I told this legend
Well, here's the truth, I'm not a great trader, I'm actually a far better teacher (only thanks to my experience in both bull and bear markets) and despite my many, many bad trades, I've still found a way to be profitable in a world where 90%+ of traders lose and the overwhelming number of teachers and gurus are liars and frauds as they can't even post all their trades publicly, let alone have any millionaire students like I do.
So, yes, would calling me a bad trader be accurate?
Sure!
Am I embarrassed?
Not in the least.
You see I trade "badly" because I trade with this small account and instead of going for home runs like most people with small accounts do, I'm VERY comfortable hitting singles and doubles with absolutely NO home runs whatsoever.
Not only do I personally trade this way, I think ALL traders with small accounts should trade this way…I preach this "bad" trading strategy proudly because I'm all about safety first, not bravado first.
The beauty of my trading style is that despite not having home runs, I also have very few strikeouts as most home run hitters in baseball, and in the penny stock market, lose big while trying to go for big winners…and that's why they can't be fully transparent like I am here showing all my "bad" trades publicly.
I know too many "great" traders who have blown up or lost 30%, 50% or 75% of their account in 1 or trades because they're going for their typical home runs and they forget that the market can humble them on ANY trade.
This is why I'd much rather be thought of as a "bad" but safe trader than a "great" but ballsy trader…experience teaches me NO "great" but ballsy trader ever does well in the long run and they're too embarrassed to talk about their big losses publicly so they just fade away or hide them on social media as their egos can't take the sad reality that their approach is flawed.
Also remember, I don't always hit singles, I lose quite often, roughly 1/3 of the time, but because I aim so small to begin with, I also miss small so my losses are minimal and don't leave much of a mark in my overall trading profits.
In fact, I made a video lesson today reviewing my past 3 trades, which were 2 singles and a miss…with the miss being MUCH smaller than either of my profits and so out of the 3 trades I've made a solid $1,000+ all while risking very little since I went in with an aim small, miss small mindset:
Please don't misunderstand me, there are also MANY great traders in the penny stock niche, like this trading veteran and this young guy but much of their success involves taking big positions and being allowed to trade as much as they want, sometimes upwards of a hundred times in a day.
That's fine if you have a big account, but the vast majority of my students have accounts of $2,000-$10,000, all well under the PDT rule which allows only 3 day trades per 5-day period…thus limiting the # of trades you can do and changing your potential strategy/mindset dramatically.
No averaging in or averaging out on positions for my students and I with our small accounts and yet despite the restrictions and my "bad" trading, I've turned my $12,000 account now into $60,000+ in 6 months in 2016, FAR greater than any other strategy I know of, all while doing double the work for my students alerting/describing my trades in realtime, giving commentary throughout the day and making daily watchlists that predict the vast majority of my trades ahead of time.
You see this is why I write this kind of awkward post, not all strategies are created equally and if I wanted greater trading success, 1.) I wouldn't trade with such a small account (I do it in order to show students EXACTLY how to grow such a small account exponentially, which is considered impossible by mainstream finance 2.) I wouldn't waste so much of my time during the trading day explaining everything going on with my trades and potential trades as it takes me away from actual trading and 3.) I would choose more brokers than just these two I'm using in 2016 because higher minimum and higher priced brokers like my old high net-worth broker (minimum $30,000 and tons of monthly trades required too) have borrows on blatant pumps like VMRI, WRIT and MGT, all of which are dropping nicely right now…and I'm missing all of them due to my limited brokers.
But I trade with a small account, using mainstream brokers all while teaching throughout the day because MY PRIORITY IS ON MY STUDENTS not my personal trading as too many people think.
Despite the millions I made from teaching (again, I'm proud of this, I'm not ashamed of it, I'm proud as you can see here I have more students profiting, and more importantly, becoming self-sufficient, than anyone else…THAT is why my education business is booming).
To anyone who thinks I give a shit about the $70,000 in trading profits I have made so far in 2016 (roughly $50,000 on my small account and $20,000 on my other accounts like my longterm newsletter), I'll be donating ALL $70,000+ to charity, just like the now $1.5 million I've donated from sales of this DVD guide to worthy charities.
I've already donated to great charities like Make-A-Wish here, The Boys & Girls Club, Second Chance Humane Society, Lifting Hearts, The Santa Monica Track Foundation Pencils Of Promise (I'm building 2 schools in Laos), The Bali children's Project, The Lord's Place and The Cambodian Village Fund (I'm building a school in Cambodia too) and I truly believe this is where much more Wall Street money/money made from trading should be sent, to people and causes that REALLY need it.
I'm in the enviable position of being able to help so many who have so little and it's my honor to do so…as I posted the other day, my school in Cambodia just began construction this past week and will be ready in early 2017 and I can't wait for it to open and begin providing crucial education to literally thousands of students.
I should also mention that Tim Grittani, my top student, who now also gives webinars to other trading challenge students, is not only a great trader, he's also a great teacher as well, maybe even better than me considering he just passed $3 million after beginning with just $1,500 a little over 4 years ago!
This isn't a competition to see who's the best trader or the best teacher, it's ALL helpful to learn from good trades, bad trades and everything in between…full transparency is my key to success as a teacher and trader and I'll continue my "bad" trading because in all likelihood, the vast majority of my students, and even non-students will be "bad" at trading too…so it's useful to learn how to trade safely first and foremost and get called a "bad trader" like I do sometimes (which makes me laugh in case you didn't get the gist of this blog post) even if you miss some big winners as I do time and again.
Timothy Sykes is an entrepreneur and a stock market expert, self-made millionaire stock trader, former hedge fund manager and author of the bestselling book "An American Hedge Fund". He has several millionaire students now and has been featured on CNN, Fox News, CNBC and more and has spoken at prestigious institutions such as Harvard University. Watch his media appearances and speeches on YouTube here. This article originally appeared on timothysykes.com.