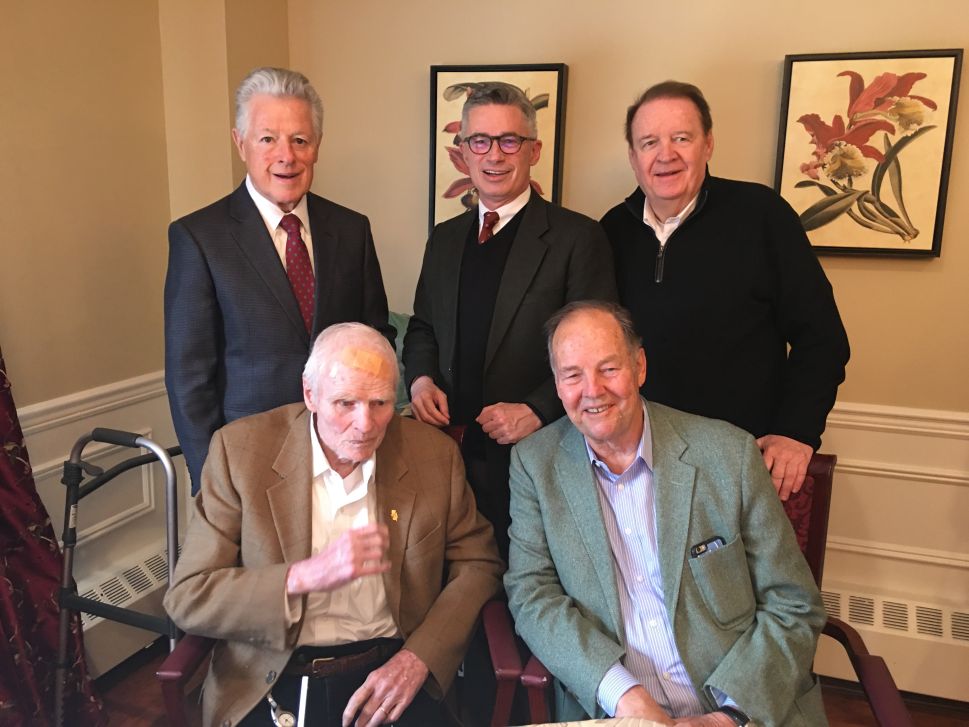 Well, this is about the nicest thing we've seen in politics in New Jersey in just about forever.
On Saturday, April 1, Gov. Brendan Byrne celebrated his 93rd birthday. His wife Ruthi invited some special guests and what resulted was the greatest gathering of power in Essex County since Pal's Cabin was knocked down for yet another horrible CVS.
Jim Florio, Jim McGreevey, Dick Codey and Tom Kean Sr all trekked up to Livingston to honor the two-term exec who was whisked into power in 1973 as the first Democratic beneficiary in the wake of what was then just a gathering Watergate storm.
The state's 47th governor now resides in the Inglemoor senior residential facility in Livingston (this author's mother did two tours of duty there). Like a scene from the currently playing Michael Caine-Morgan Freeman flick, "Going In Style," this group laughed and reminisced and buried whatever remained of old political hatchets.
Byrne, who was born and raised in West Orange, is the last Democratic governor of New Jersey to have been elected and re-elected, a strange anomaly for such a blue state. Byrne succeeded Republican William Cahill, who suffered a rare primary defeat for a sitting Governor. Right-wing Congressman Charles Sandman, one of President Nixon's most tenacious defenders on the Hill, became the Republican nominee in 1973, and Byrne crushed him in the general election.
Byrne didn't exactly coast to re-election in 1977, either. He faced ten opponents in the Democratic primary, including future governor Jim Florio, who attended the birthday party. Byrne prevailed but then faced State Senator Raymond Bateman, father of current State Senator Kip Bateman. Byrne had introduced the state's first income tax the previous year and was being called "One Term Byrne." Bateman led Byrne by as much as 17 points in polls. But the two staged nine debates and the former First Lieutenant in the U.S. Army Air Force staged a near-miraculous comeback, edging the Republican in the end. He was succeeded by Tom Kean Sr, with whom he's enjoyed a close friendship for decades.