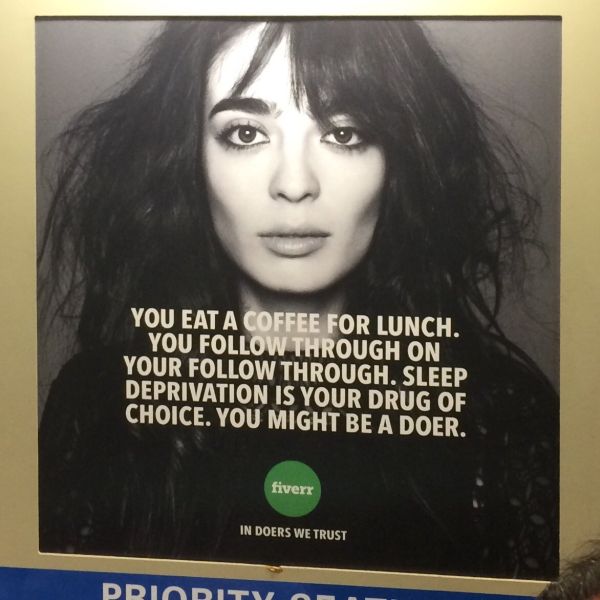 Kid Rock's less famous cousin points at you from behind the words "Do First. Ask Forgiveness Later." What's this rape apology poster doing in your morning commute?
It's Fiverr! A start-up that "connects" freelancers with "lean entrepreneurs," and, apparently, encourages young people who probably need health insurance and to save for retirement immediately to act before thinking and also use their web platform.
But while other gig economy propaganda at least emphasizes flexibility, Fiverr, when not suggesting that you should communicate poorly, act impulsively and banish ideas from your brain, emphasizes that you should also suffer.
Other ads in Fiverr's recent campaign, which surfaced in New York City subway about a month ago, include the woman who "eat[s] a coffee for lunch," and "follow[s] through on [her] follow-through." (As it happens, when people follow-up on their follow-ups in my inbox I filter out that sender permanently, and I don't really find anorexia laudable.)
I'm not alone in not understanding the purported appeal of the gig economy, which has many critics more eloquent than me. But this campaign is some kind of grand finale of late capitalism, rendering false consciousness into marketing material but with no upside in sight. A freelancer gets no lunch, no insurance, no thinking and has to work in a laundromat? (see below).
Fiverr also suggests that the barely remunerative labor (the "five" in Fiverr refers to freelancers who will work for as little as $5) should ideally take place in the most stereotypical of circumstances. To wit: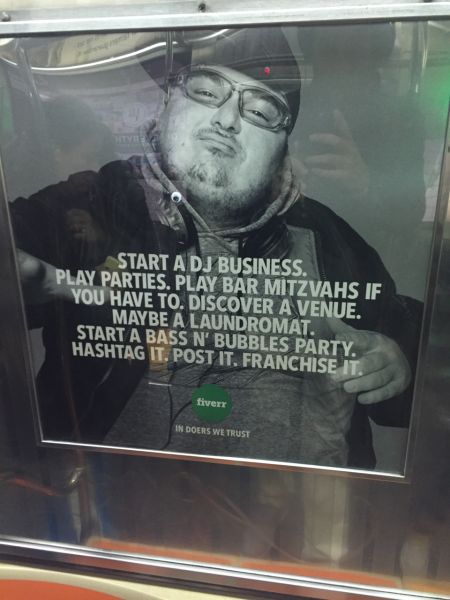 Why are you living in a rejected Girls script from two seasons ago?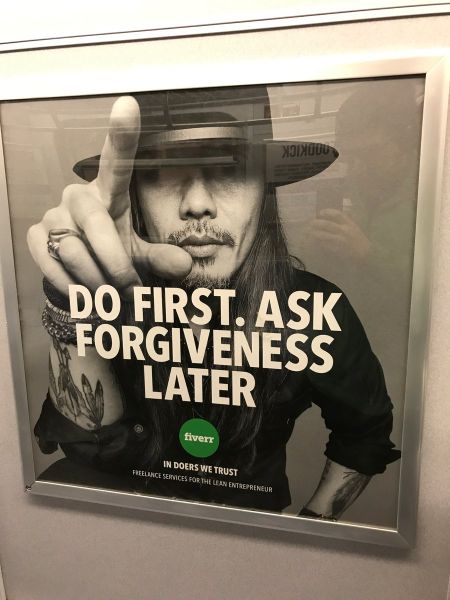 Asking for "forgiveness later" is just going to make your internal emails more likely to be read aloud at the deposition.
And even when Fiverr isn't telling you to be the worst, their logic still escapes me.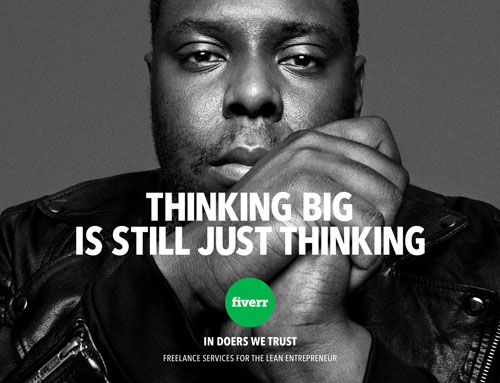 That's why we should abolish it, like all other forms of leisure.
I make decisions. And like this haircut, sometimes I wish they were reversible.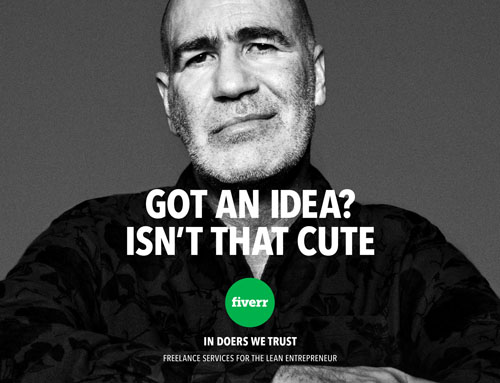 I feel like this guy mansplains how a garbage compactor works to unwilling relatives in his spare time.