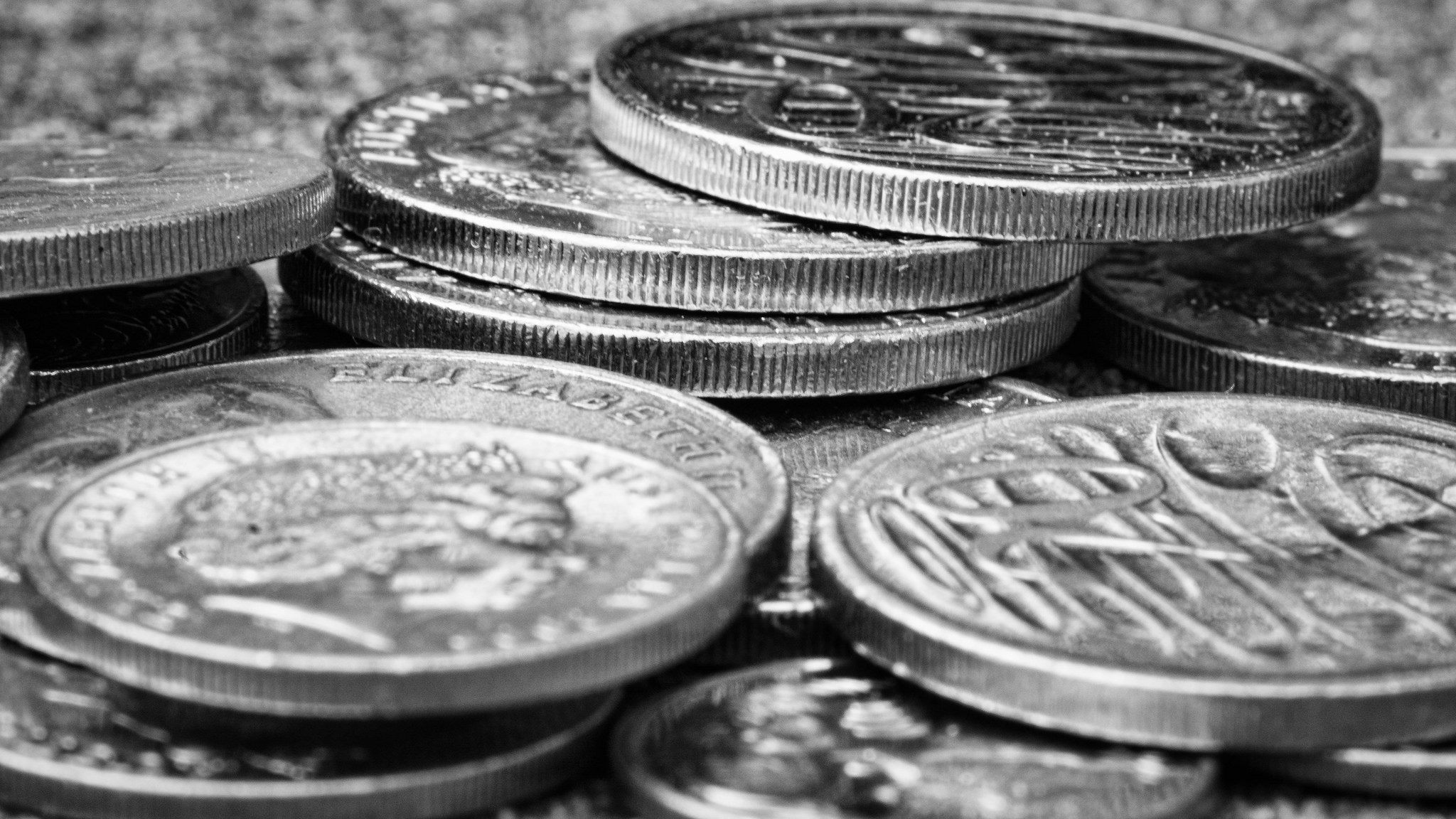 Money is the lifeblood of any business.
That's why it's so important to keep the costs down, manage your resources wisely, and avoid financial disasters. I'm sure you are already know all that. But what if you are losing money without even being aware of it?
There are things that are costing you money that are less obvious and therefore easy to miss.
Do I have your attention now? Great. Read on.
1. Incorporate your company
You need to take your business seriously if you want other people to take it seriously.
Here are the three main benefits of incorporating your company:
You protect your personal assets.
You get more flexibility and benefits when it comes to taxes.
You get the credibility that comes with running a legitimate business.
And if you find yourself procrastinating on incorporating because you hate dealing with bureaucracy (who doesn't?), you can simply use a service like Quality Formations (you pay a small fee, they handle it all for you).
Some of the clients will not even think about doing business with you if you're not legally incorporated. Incorporate your company to change the perception of your business. This will help you save money on taxes and make money by getting more and higher quality clients.
Also, if the worst happens, and your company goes bankrupt, at least your personal assets will be shielded from the damage, and you won't end up on the street.
2. Use legally binding contracts
You should use legally binding contracts for all business transactions. You say you don't need that because you trust people? I don't care if it's your best friend from childhood, your sibling, or your grandma. Put it in writing.
Trust is something that belongs in the realm of personal relationships, not in the realm of business relationships. That applies even when you do have a personal relationship with someone you're doing business with. It doesn't matter that you trust them. You still need to protect yourself and your business. Always be suspicious of people who are reluctant (or plainly refuse) to sign a contract. No contract, no business!
PandaDoc helps you to build and deliver sales quotes and proposals as well as track presentations and close deals faster with legally binding eSignatures.
This will help you avoid losing money on people that don't feel a need to pay their invoices as well as save you from the headache (or even heartache) that comes with personal business-related drama.
3. Automate everything that can be automated
You need to take a close look at the tasks that you are doing, as well as the tasks that you are paying someone else to do, and ask yourself "can this task be automated?"
Here are some examples of the tasks that really should be automated (hello, it's 2017!):
Email marketing.

You should have an autoresponder sequence set up which means that everyone who signs up for your email list should automatically start getting a series of emails, starting with the "Welcome" email. Want to get fancy? Then consider

segmenting your list

and

trigger-based emails

. There are plenty of services for that, but if you aren't sure which one to go with, then just use

MailChimp

.
Social media marketing.

You should schedule all your social media to be automatically shared at the times when you are most likely to reach the widest possible audience.

Buffer

will help you with all that.
Accounting.

You should use an accounting software like

QuickBooks

to take the pain out of accounting.
Automating everything that can be automated will help you save money by drastically reducing the amount of time that needs to be spent on these tasks which means you will waste less of your own time on them and it will be cheaper to hire someone to do them for you.
4. Improve the way you present your business
Looks matter. Actually, they matter a lot, especially in business. Would you show up to an important business meeting looking like a hungover homeless person? Probably not – you know that the way you present yourself affects how people perceive you. But do you understand the importance of presentation when it comes to your business?
Here are some statistics from Adobe's State of Content 2016 report:
Consumers ranked display (65%) as the most important aspect when it comes to content experience in their personal life, and 54 percent listed overall good design, such as appealing layout and photography as important.
On average, 83 percent of global consumers report they multiscreen, using 2.23 devices at the same time.
Nearly 8 in 10 would stop engaging if the content doesn't display well on their device.
Also, according to the same report, as attention spans shrink, 59 percent of consumers globally would rather engage with content that's beautifully designed than simple—even when short on time.
As you can see, design matters a lot, so make sure that your website is beautiful and that everything displays well across various devices (computers, tablets, smartphones).
You don't want potential customers to come to your website, cringe, and leave, do you?
5. Make sure that your website is lightning fast
You must be careful to not slow down your website while improving its design, though. The longer people have to wait for it to load, the more likely they are to lose patience and leave it… Especially if they are using a smartphone!
I suggest you to take a look at Google's DoubleClick where you can find the most relevant statistics, such as:
3 out of 4 mobile sites take longer than

10 seconds

to load and the average time to load is

19 seconds

.
53% of mobile site visits are abandoned if pages take longer than

3 seconds

to load.
1 out of 2 people expect a page to load in less than

2 seconds

.
Imagine how much money you might be losing simply because your website takes ages (and by ages, I mean longer than 2-5 seconds) to load? You better make sure that you use a fast and reliable hosting service like Hostinger and that your website both loads fast and looks great.
BONUS. Delegate or outsource everything that can be delegated or outsourced
You want to be in control of your life. That's why you started your business. And that's why you want to be in control of that business, too. I get it. We entrepreneurs are all like that.
However, this desire to be in control can work against you when you are running your own business, and cost you a lot of money. How?
Think about it. You have a limited amount of time, energy, and cognition. These resources are very valuable and what you choose to spend them on can make or break your business. So what are you spending them on?
Anything that can be delegated or outsourced should not be on your to-do list. Do you really think you should spend your time managing blog comments or replying to customer support tickets, etc? Wasting your time on these tasks means taking away time from the tasks that are much more important and that only you can do.
And it's not only chores that you should be delegating or outsourcing. You should only be doing high-level tasks such as design, SEO, creating content, etc. if you are really, really good at them, and even then, you should question whether your time would be better spent elsewhere.
For example, I'd guess that Brian Dean handles SEO himself, but that's because he's one of the best SEO experts out there. But should you handle your own SEO even if you know quite a bit about it? Not if you can afford to outsource it to someone who's better at it than you. Same applies to design, content, marketing, sales, etc.
As the head of a company, you should be focused on tasks that only you can do, which include working out the business strategy, making important decisions, building crucial relationships, etc., as well as sharpening your own mind so that you would become better at what you do (these things can't be delegated or outsourced unless you hire a CEO to replace yourself with).
Once again, time, energy, and cognition are precious resources…So stop wasting them on tasks that other people can do!
Conclusion
When you think about money, it's not enough to look at the current cash flow, though that is obviously a great start (how can you reduce the expenses and increase the revenue?).
You also need to consider:
Potential revenue that you might be missing out on due to loading speed, design, copywriting, etc.
Clients that owe you money yet refuse to pay (if you haven't encountered these yet, believe me, you will).
Protecting yourself from events that might cripple your business (lawsuits, etc.)
You will make much better decisions and end up wasting a lot less money if grasp business lessons every first time entrepreneur needs to learn.
Now, enough with the theory, it's time for practice. Take action and stop bleeding money. You can thank me later.
Tomas Laurinavicius is a traveling lifestyle entrepreneur and blogger from Lithuania. He writes about habits, lifestyle design, and entrepreneurship on his blog and weekly lifestyle design newsletter. Tomas is currently traveling the world with a mission to empower 1 million people to change lifestyle for good.