Follain is not New York's only natural beauty shop and they're aware of it. They do, however, want to be the only destination you go to when you've finally decided to overhaul your chemical-laden beauty routine and commit to a life filled with natural products. In their own words, they curate a selection of the "highest-performing healthy beauty products available." And as of today, they've launched the results of a heavy investment in consumer education—a big push to become leaders in the ever-expanding natural beauty space, which is a ripe space, to say the least. According to Euromonitor, the US beauty market is valued at a cool $70 billion—natural beauty is the fastest growing segment, valued at $14 billion. Leading the charge is the brand's Boston-based founder, Tara Foley.
In 2009, Foley was a student—working long hours and trying to stay healthy. The "aha!" moment she describes is one that you'll hear many a blogger, brand founder, or shop owner describe: "It hit me that I focused on fitness and healthy eating—but not what I put on my face and body. So I started asking questions and launched a blog called Naturalchemyst." While the narrative sounds familiar, not every blogger manages to create a business that now has four locations—two in Boston, one here in Manhattan, centrally located on Mercer Street, and one on Nantucket, which means you can rush in for a safer SPF, come vacay.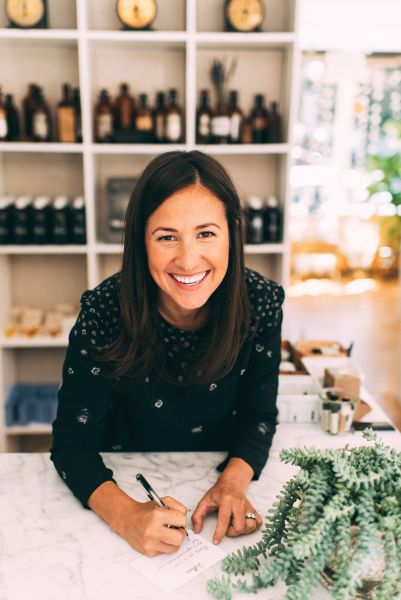 Eventually, surprised by the strong response to her blog, Foley pursued an MBA at Babson, where her business plan for the would-be Follain won a national retail business plan competition. "After years of hands-in-the-dirt learning both on a lavender farm in France and with a private label beauty company, I founded Follain in 2013 because I believed and still do that no one should have to sacrifice health for beauty," she said.
Now, four years later—enter: Follain 2.0. Recognizing the needs of customers with fast-paced lives and little free time, Follain has created a skincare quiz that actually narrows down their selection on the website, to provide items specifically recommended for their skin type and concerns. There's a three-minute Clean Consult with customer service, available by text or chat, and the newly curated Go-Clean Starter Kits. The mini-chain has also received a rebranding, which Foley calls "fresh, modern, and reflective of the colors found in the real, active ingredients that go into our products."
Of course—as many dermatologists are quick to warn—words like natural, clean, nontoxic, etc. are thrown around without any consistency with regards to what they actually mean. That's because the FDA (unlike the EU) has almost no restrictions on beauty products. As "natural" beauty becomes increasingly mainstream, so does the greenwashing of it all—i.e. brands that present themselves as safe choices, but likely contain ingredients on the list of ones Foley won't carry at Follain. "We also build community through educational events and our in-store educators are expert in ingredients. We are a founder-led business and we know all the brands we work with personally," Foley says, expounding on the educational opportunities the store offers.
"A huge part of our value to our customer lies in curation," Foley explained. On a recent store visit, associates pointed out to me that the store does not simply pick a brand and order everything it makes, but rather cherry picks. "We're not there to give them a million ways to address an issue—just the best way," she said.
Foley and a team of additional testers try out every single product carried in the store. They compares products and look for the ones that work as well as—or better than—anything else on the market, including those in the "conventional" beauty space. "We look for transparency. We have to know that every ingredient is sourced in its purest form, and in ways that align with our ethics (good to the environment, humane, and animal friendly)."
Finally, there's the packaging: "The right packaging for the product – both technically (keeps out light), environmentally, and experientially. It should be a joy to experience. Using your products should be a moment of mindfulness and self-care you look forward to."
The relaunch means that a handful of new brands have gained entry to Follain's exclusive club. Pai, a British favorite of those with sensitive skin, high-end Italian makeup brand Kjaer Weis, which Foley noteed, "fits our brand ethos (we refill other products like soap in store!) and some of their colors filled holes in our color assortment," Hannes Dottir, whose mist Foley cites as a must-have, and Intelligent Nutrients which is making strides in the still-emptier selection of natural haircare—especially for color-treated hair.
For total newbies, I asked Foley to select some of her absolute essentials:
"Everyone should have [Skincando Combat Ready Balm] in their medicine cabinet. It helps heal everything from extreme dryness to scars with wholesome ingredients, and no petroleum," Foley explained.
Swap out that antibacterial soap you see everywhere—it's actually pretty toxic, Foley remarked, citing ingredients like triclosan. Follain's refillable hand+body soap is a signature of the store. "It has healthier ingredients and won't dry out skin (nourishing olive oil and no sulfates!), plus you can refill your beautiful bottle."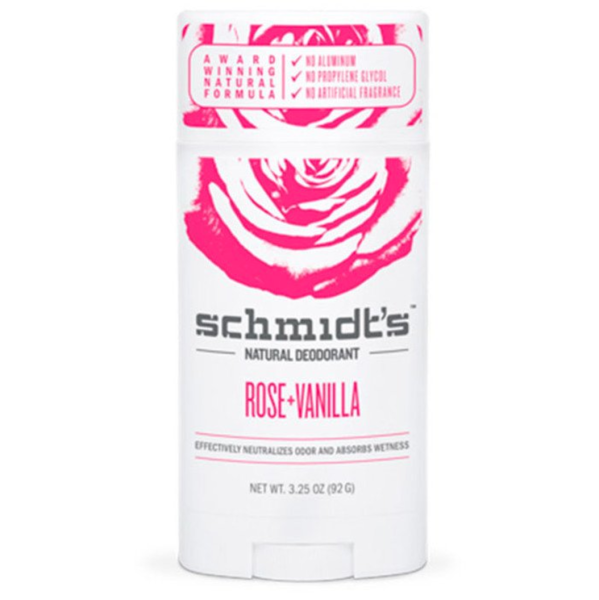 An easy entree into the world of nontoxic beauty? Natural deodorant. Foley's a fan of Schmidt's, Deodorant Stick, which she describes as "an awesome aluminum and synthetic fragrance free stick that also works!" However, if you're looking for something else (or one without baking soda), check out our guide here!
"This wholesome anti-aging face cream that protects from the sun without toxic sunscreens like avobenzone and oxybenzone," Foley commented of Josh Rosebrook's Nutrient Day Cream. "It uses a non-nano, yet non-pasty white zinc instead. This works for almost every skin type and is incredibly popular!"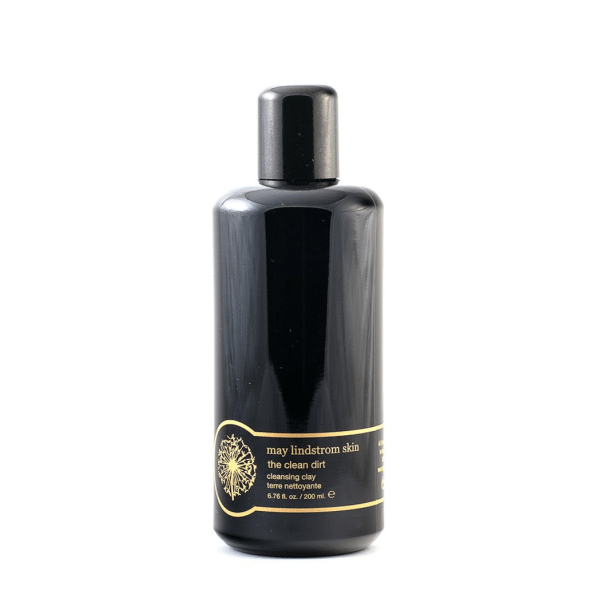 Finally, Tara recommends May Lindstrom's The Clean Dirt—an "awesome gentle exfoliant that works for many skin types and has the most amazing sensorial experience with clove, charcoal, and spices."