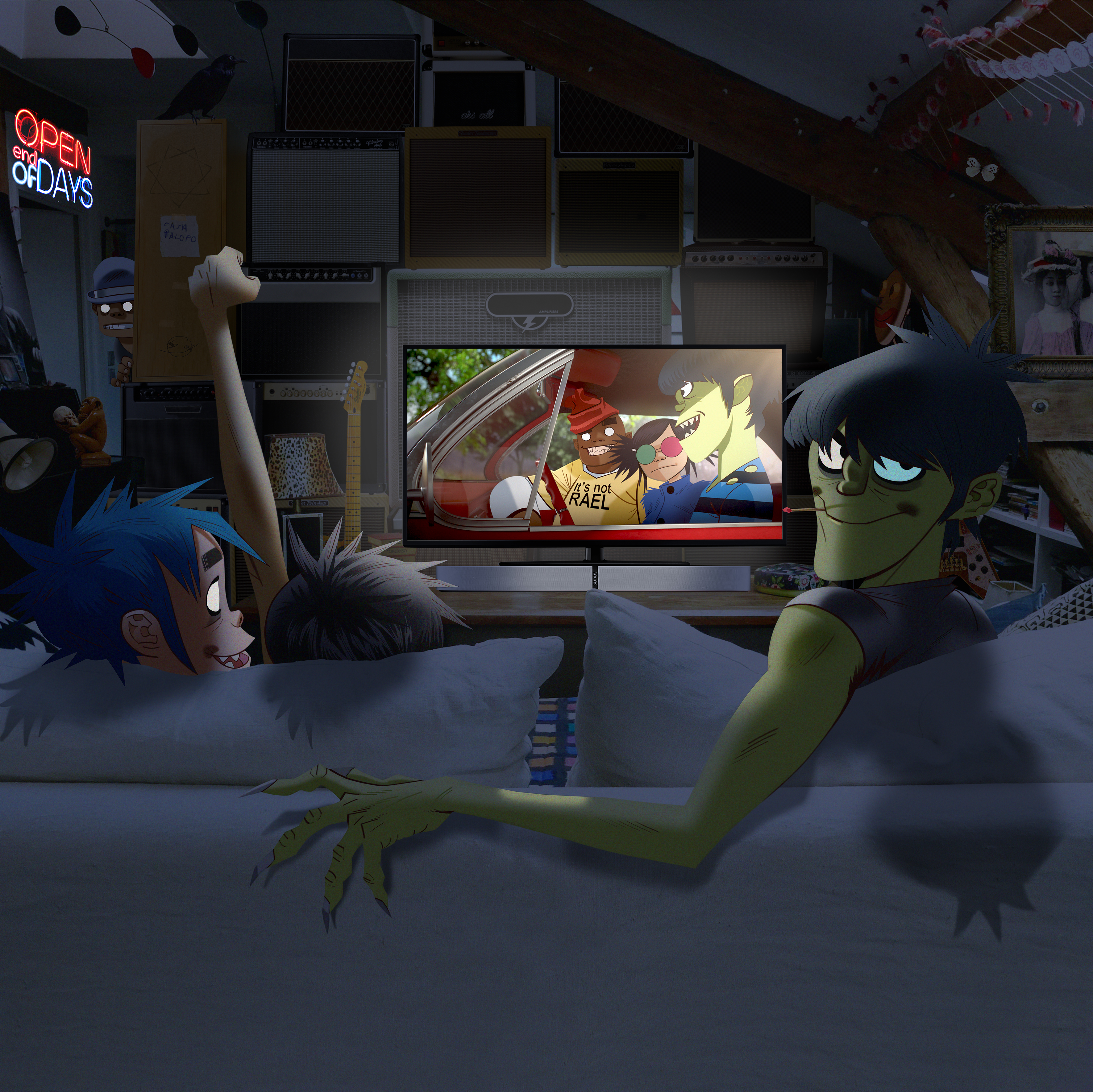 The Gorillaz, the Grammy-winning animated musical band created by musician Damon Albarn (lead singer of Blur) and comics artist Jamie Hewlett (co-creator of Tank Girl), will be making their grand return to the IRL musical world next month with the release of their first album in six years, Humanz. But a lot has changed in both the virtual and real worlds while Murdoc, 2D, Russel and Noodle were on hiatus; virtual reality has grown by leaps and bounds and immersive environments now are all the rage.
So it's only logical then, given the group's digital nature, that they'd invite fans to join them on the virtual plane to experience their new tunes. In the lead up to the release of Humanz, the Gorillaz have teamed up with Sonos, the makers of the popular home theater sound systems, to create large-scale, interactive versions of their creaky, creepy lounge pad, the Spirit House.
"Come and bathe in high-tech sound, feast on unearthly visuals, and let the experience take you on the ultimate trip," said Gorillaz bassist Murdoc Niccals in a statement.
The pop-up show, which will feature installations and utilize projection mapping to bring the Gorillaz' animated world and music to life, will travel to three cities across the world. The band's first stop will be in Brooklyn, where they'll transform the raw warehouse space Industria into the first Spirit House from April 21-23. Entry for fans is free, but they'll have to register online. 
"Gorillaz have always been inspiring artists who ignore the limitations of any medium or format," said Dmitri Siegel, Sonos VP of global brand.
The next two stops on the group's tour will be Berlin, April 28-30, and Amsterdam, May 6. Here's a preview trailer for Spirit House, and check out a few of the first tracks released from Humanz on YouTube.