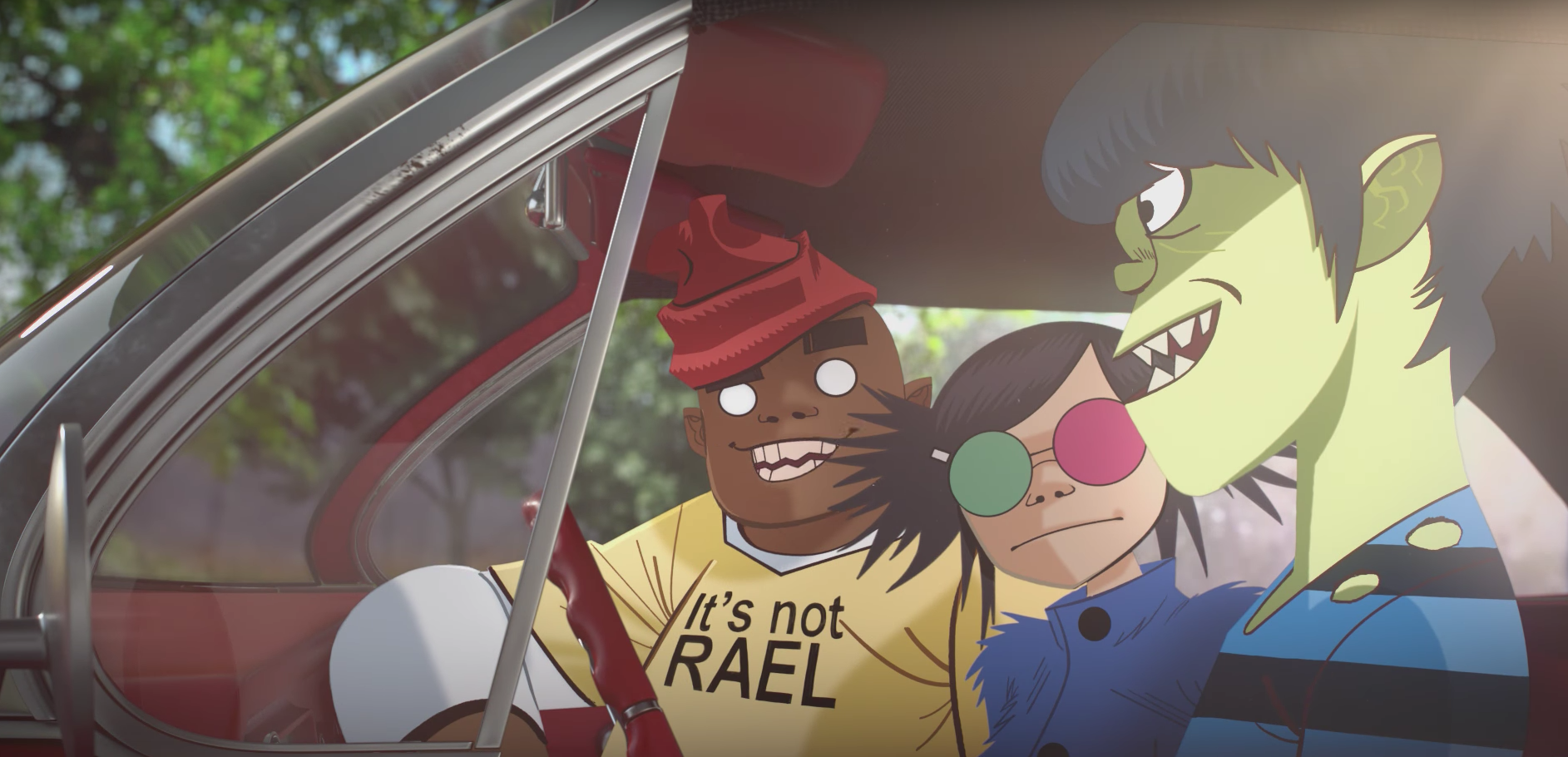 Gorillaz are about to drop their first new album in six years, titled Humanz, on April 28, and have also recently announced they'd be bringing the band's virtual world to life in touring series of immersive pop-up environments. But since all good things happen in threes (or is that bad things?), Gorillaz animator Jamie Hewlett revealed in an interview with Q magazine that he's also working on a 10-episode television show about the band, according to Pitchfork.
While detailed are scant, and Hewlett has yet to let loose many details, he did say that previous plans for an animated Gorillaz movie with DreamWorks Animation didn't work out as "it was too dark to spend a couple of hundred million dollars on."
Television has been a fertile ground for many a dark project in recent years, from Ryan Murphy's American Horror Story to the recent success of Tom Hardy and Ridley Scott's Taboo. Our friends at Nerdist have already predicted Adult Swim may be a good landing spot for the project, and we have to agree. Why not? Rick and Morty Season 3 is making its return later this summer. Let's add some Gorillaz to the mix.