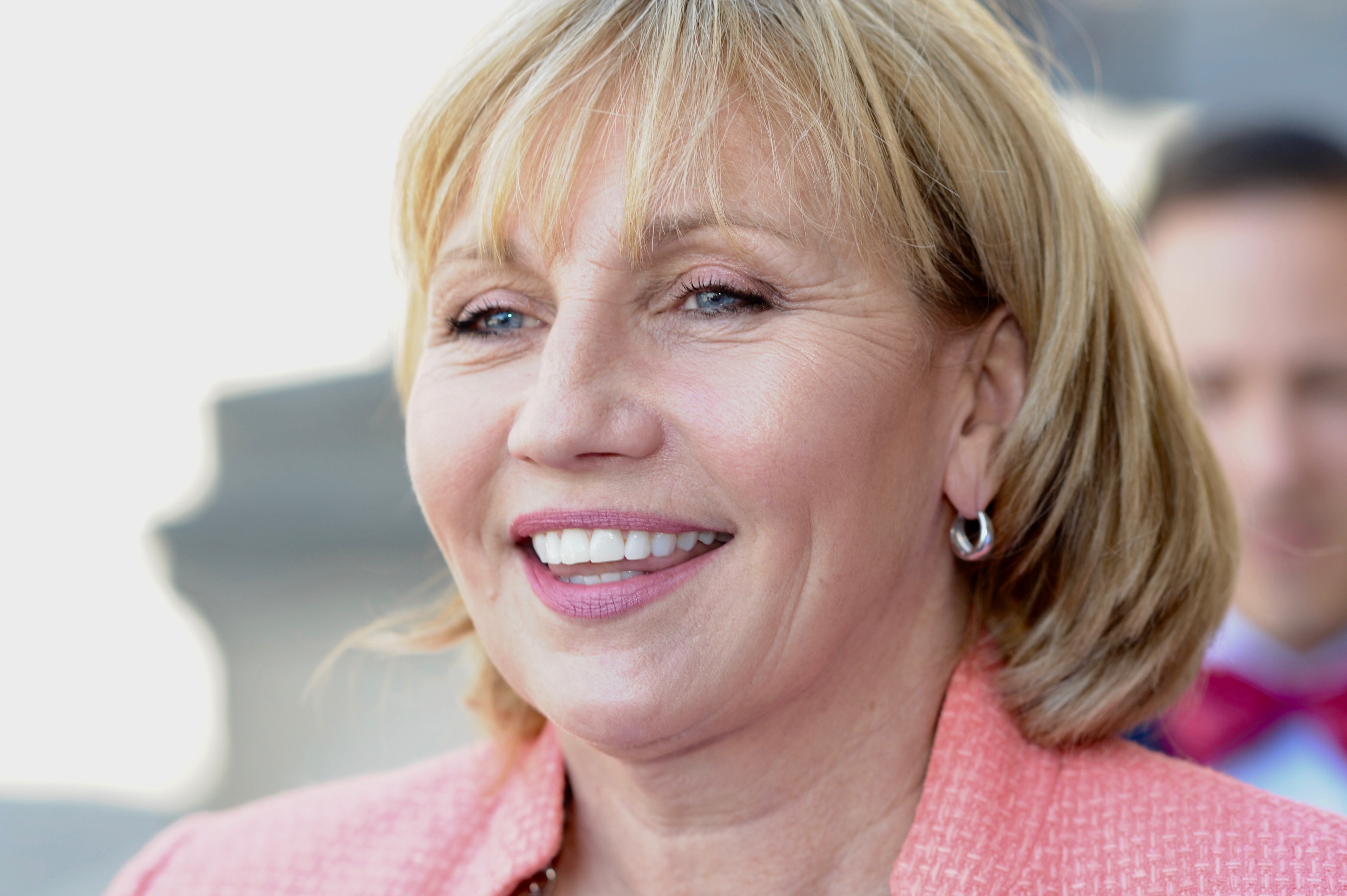 Lt. Gov. Kim Guadagno's property tax plan—which promises to slash up to $3,000 for New Jersey homeowners —will cost the state $1.5 billion in revenue a year, according to her own estimates.
For Guadagno, it's a worthwhile price to pay despite the state's battered credit rating and perennial budget shortfalls in aid for schools and pension funding. New Jersey's credit rating was downgraded by S&P Global Ratings and Moody's Investors Service in recent months, and both agencies expressed concern that Gov. Chris Christie last year cut the estate and sales taxes  at a cost of $1.1 billion in state revenue by 2021, which is less than the price tag on Guadagno's plan.
"It is a question of priorities. I believe that the top priority for the middle class and the working class in New Jersey is property tax relief," Guadagno told Observer on Wednesday after unveiling her plan. "For me this is the No. 1 priority and it would be item number one on my agenda when I take over in January 2018."
Unless she finds the money to offset costs, Guadagno's plan essentially shifts some of the burden homeowners face under their local property tax to people and businesses who pay state taxes such as the income, sales, inheritance and corporate taxes.
What it means is that homeowners in New Jersey — the highest-taxed state in the country, according to several studies — would get immediate and substantial relief. But without reforms at the local level and in the area of school funding, the tax credits are not likely to solve the root cause of New Jersey's property tax problem. And if Guadagno can't find $1.5 billion in savings to pay for the credits, the same people who got a short-term benefit from her plan would see drastic cuts in state services or an increase in state taxes somewhere down the line.
Guadagno's plan would impose a "circuit breaker" on property taxes, capping the portion of the tax that goes toward school funding at 5 percent of household income. She would institute a new tax credit of up to $3,000 a year and the state would pick up the cost. According to a fact sheet on her campaign website, all households in New Jersey would qualify, regardless of income.
To lower property taxes long-term, Guadagno said she would curb the practice of public workers storing up sick and vacation days and then cashing in on them with a big check upon retirement, reduce health care coverage for public employees to bring their plans more in line with high-end private sector plans, force shared services between municipalities and a rewrite the state's school funding formula.
"I don't think we are losing out on $1.5 billion. I think we have $1.5 billion," Guadagno said. By Guadagno's estimate, the change to health care alone would save the state $2.5 billion annually, although public-worker unions are not likely to give up benefits without a fight.
"This plan debunks the myth that we can't help the people who need it the most immediately," Guadagno said. "It is not the silver bullet, it is not the plan that is going to help the millionaires. We are going to have to do a lot of other things when we go to Trenton."
New Jersey's state budget is around $35 billion annually. Despite Guadagno's confidence that there are savings to be had, budget experts say that there are few if any real places left to cut and that the state already is failing to fund all the school and pension costs mandated by law.
Sheila Reynertson, senior policy analyst for New Jersey Policy Perspective, a liberal think tank, said that Guadagno's proposal is on the right track and that most states have a "circuit breaker" policy in place. However, Reynertson warned that it may be difficult to find an additional $1.5 billion to cut from state spending.
"It's certainly an idea worth supporting, but only if it is tied to a more realistic funding source. It is wishful thinking to assume that $1.5 billion can be found through cost saving measures and annual revenue growth alone," Reynertson said.
Reynertson recommended increasing the income tax on the top 5 percent of New Jersey households—something she said would generate $1 billion annually. Guadagno said she is opposed to increasing taxes on any New Jersey residents, even the wealthiest in the state.
"If you increase taxes on anyone, we will continue to be known as the highest-taxed state in the country," Guadagno said. "We need to spend less, spend wisely and remove needless expenses, period."