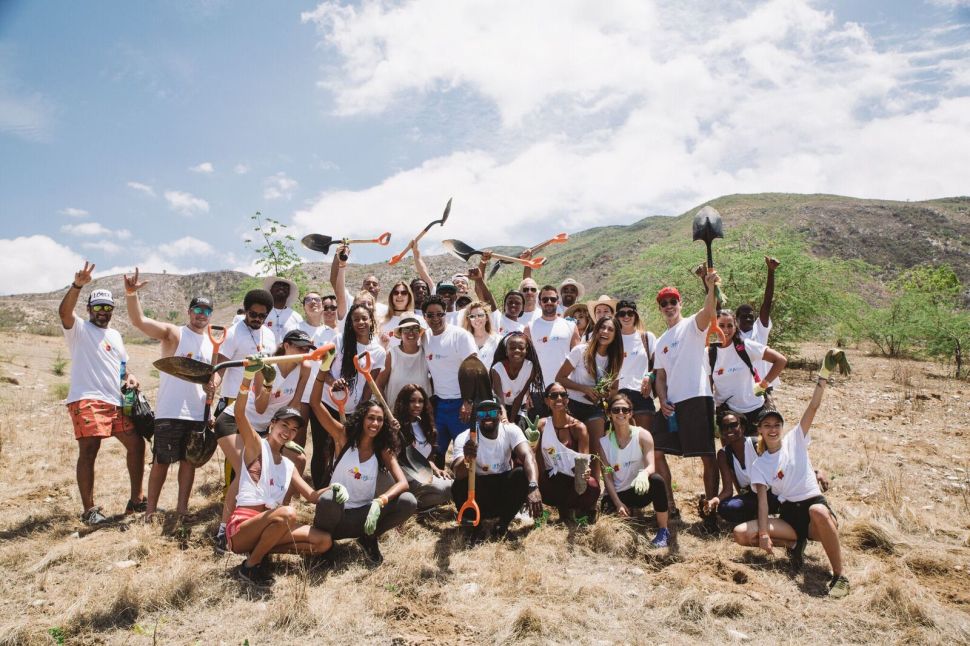 The Jack Brewer Foundation and a delegation of nearly 100 global ambassadors traveled to Haiti this week with the aim of bettering the lives of Haiti's citizens and educating others. Partnering with various philanthropic organizations and public figures, the foundation prioritized various humanitarian issues, including environmental concerns. Through the planting of over 100 trees, the global ambassadors hope to address Haiti's deforestation crisis.
The problems the Brewer Foundation are working to tackle are difficult—significant social and economic challenges need to be overcome. In the wake of political upheaval in 2004 and a devastating earthquake in 2010 that killed as many as 300,000 people, the problems in Haiti are vast. While deforestation clearly isn't the only problem, it has a far-reaching impact. 
Although about one-third of Haiti is covered in trees, and the deforestation problem in the country is significant. Deforestation on this scale has contributed considerably to a host of problems such as loss of soil from erosion, higher and more extreme incidences of flooding, degradation of water resources and habitat destruction. There have been subsequent declines in agricultural productivity and biodiversity. Haiti's depleted tree cover also exacerbates the consequences of storms and hurricanes.
While planting trees is important to reduce carbon in the atmosphere, trees do so much more that just that. Trees play a substantial role in protecting the health of the environment and, in turn, the health of people.
"Sustainability begins and ends with the environment," said H.E. Ambassador Jack Brewer, founder and executive director of JBF Worldwide. "Unfortunately, many of Haiti's crises have been multiplied as a result of deforestation and pollution. When families are forced to cut down trees to provide an energy source for their survival, the ripple [effect is] devastating. Our tree planting was just a small effort to bring awareness to this crisis in hopes that more organizations join us in highlighting the significance of bringing love and attention back to the environment."
The production of wood-based fuels is a primary driver of deforestation. Over 70 percent of Haiti's annual energy consumption comes from wood, which poses a threat to Haiti's fragile environment. It also further stresses precious resources and contributes to poor air quality. 
While the global ambassadors made a positive impact in Haiti, the the experience made an impact on them as well. 
"Being there and witnessing the level of poverty and suffering first hand made such a powerful impression," said Na'il Diggs, a former NFL Player. "Seeing what I needed to see at a certain point in my life was the ultimate gift from Haiti."
Thankfully, the situation in Haiti is improving. In 2016, Haitians finally saw the end of the extreme El Niño drought, the worst in 35 years. Additionally, on Thursday, the Security Council voted unanimously to end the U.N. peacekeeping mission in Haiti in mid-October. After 13 years, this decision sends a strong signal that the international community believes the nation is stabilizing. 
Now, we need to plant for the future we want. With Arbor Day and Earth Day coming up later this month, there is no better time to act than right now.
To get more information about how to help in Haiti, learn more about the JBF Global Ambassadors program. And to make a local difference in your own back yard, get involved with the New York State Department of Environmental Conservation who is working to reforest critical areas all over the Empire State. 
Heather Leibowitz, Esq. is an environmental advocate and lawyer.