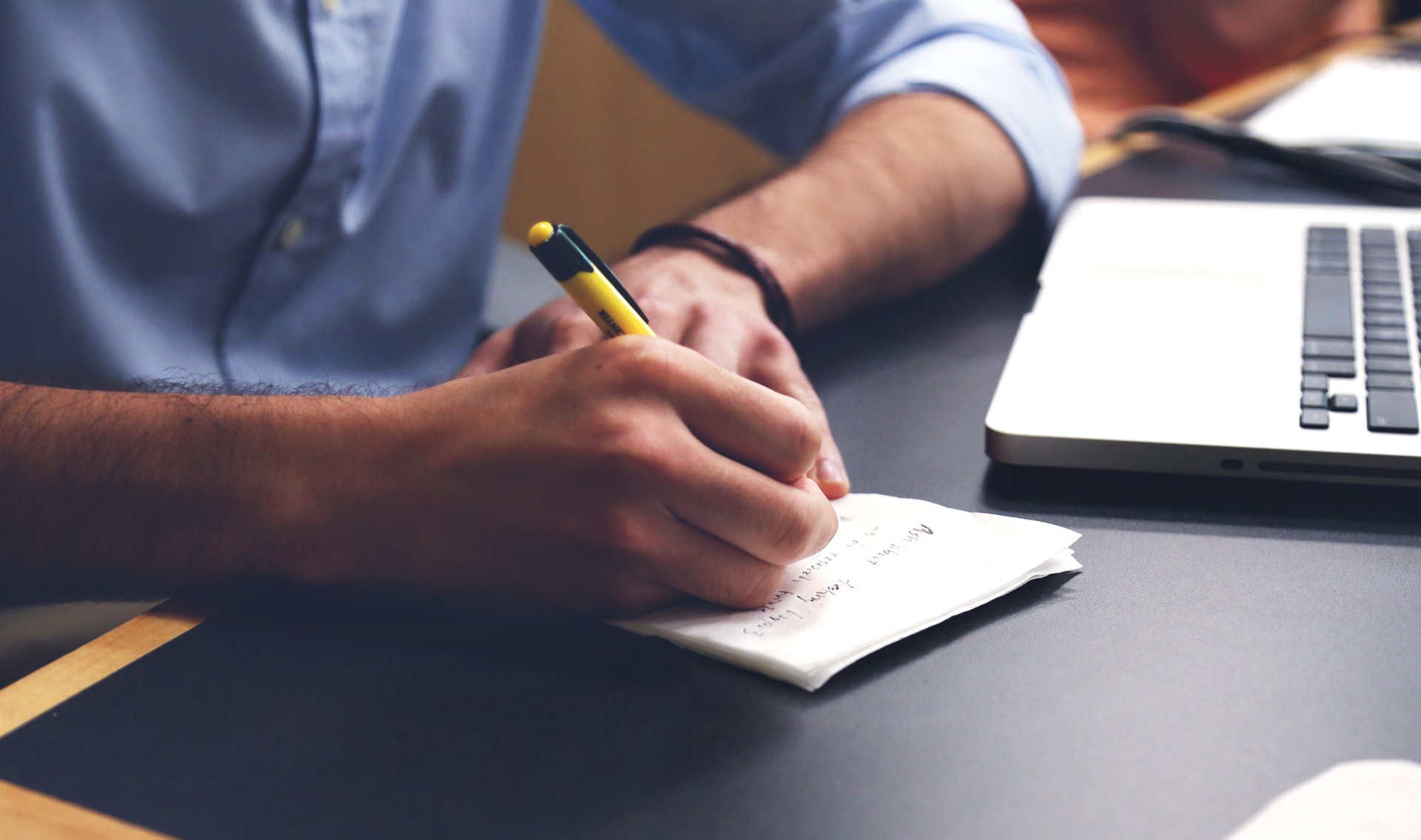 I'm a pretty straightforward, old-fashioned midwestern engineering professor—the kind of person who's happy to be asked out to lunch with friends at McDonald's. So it was kind of a shocker for me when I was invited to speak at Harvard about "Learning How to Learn," the massive open online course (MOOC) I created with Salk Institute neuro-ninja Terry Sejnowski. I was even more surprised to arrive in Cambridge and see the room packed with Harvard and MIT folks, all eager to learn the "secret sauce" behind the making of our MOOC.
Eventually, I understood—at least in part—the reason for their curiosity. "Learning How to Learn" was a labor of love made for less than $5,000. Yet it had on the order of the same number of students as all of Harvard's dozens of MOOCs put together (and those were produced for millions of dollars with hundreds of people).
But the story of how I created the world's largest MOOC—with a million students from more than two hundred countries in the first year alone—starts long before I found myself speaking at Harvard. It starts in the family room in my basement—the low-ceilinged video studio, where much of the MOOC "Learning How to Learn" was born.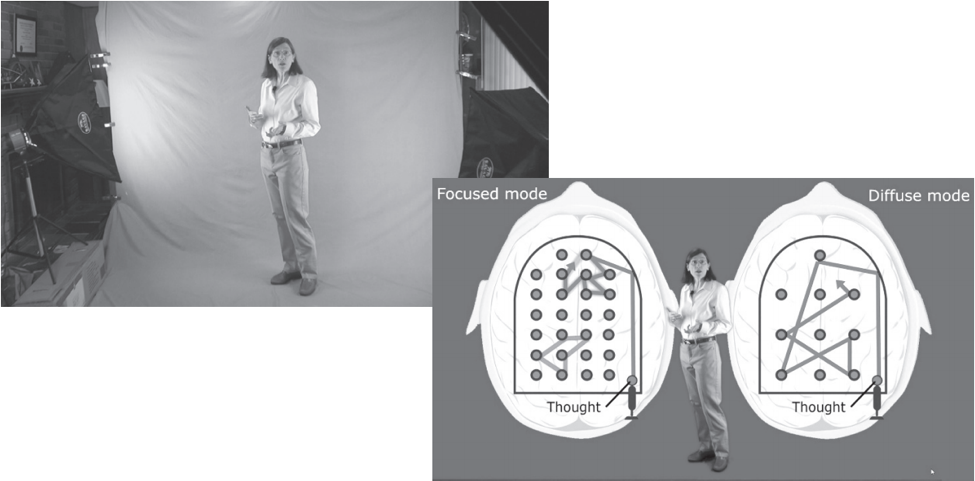 Online Learning: How the Sausages Are Made
Once my colleague Terry Sejnowski and I decided to do the MOOC "Learning How to Learn," we realized it wouldn't be easy. Unlike most MOOC-makers, we didn't have a big grant or some sort of solid institutional backing. But we did have one thing going for us: Terry was a professor at UC San Diego, which was plugged in to the online provider Coursera.
After I scoped out options for getting our course made, it was clear that the only real choice was to buy a camera, put together a little home studio, and do the bulk of the videotaping there. So that's what I did.
Of course, there was a problem with this approach. I had zero previous video-making or video-editing experience. I could just barely press the right button on a camera—that is, if somebody pointed it out to me.
To create the basement studio, I Googled "how to create a green screen studio" and "how to set up studio lighting." I watched YouTube videos and then tried things out for myself. In fact, being able to watch and then try things out myself is what formed the active part of online learning that made it all come together for me.
In the "green screen" approach, you videotape yourself in front of a green backdrop—even a simple green cloth will do. Computer wizardry during the later editing process can then replace that green backdrop with whatever you'd like. I chose a green screen approach because it would provide a lot of flexibility to allow my image to be moved around on the screen and to add cool effects—only later did I discover that green screen is considered a more advanced video technique.
Making professional-looking and -sounding educational videos—even with a "sophisticated" green screen—is not that tough for anyone nowadays. I won't lie to you—as with any new venture, there were moments of frustration. But whenever I'd really get stuck, I'd just ask some local high school kid for help.
Terry shot footage of his part of the MOOC in San Diego and sent it my way. I edited in his insights, which help provide the neuroscientific backbone of the course.
My heroic hubby, Philip Oakley, was the man behind the camera, also running the teleprompter and handling audio. In addition, he did some of the initial rough editing. Oh, and then there was the psychological support he provided. I'd flub a take for the fourth time and melodramatically announce, "I just can't do this!" He'd listen, then calmly tell me to get my act together and get back to work.
As I worked on the MOOC, pre-registrations began to add up—ten thousand, thirty thousand, eighty thousand. MOOCs don't usually see anything like this kind of interest so early on. This was scary, especially because we weren't doing anything unusual to promote the course. I didn't have time to promote the course.
Partway through production, I made the mistake of reaching out to a professor with a popular MOOC.
"Any tips you might be willing to share?" I asked.
"Why don't you talk to my producer?" he answered.
So I talked to the producer. She said, "Get ready to go with no sleep for six months, because trying to get the twenty people on the production team all synced together is crazy-making."
I didn't have a penny for staff, and I started to panic. I was working away, scripting, shooting, editing—fourteen, sixteen hours a day.
The Value of Fresh Perspectives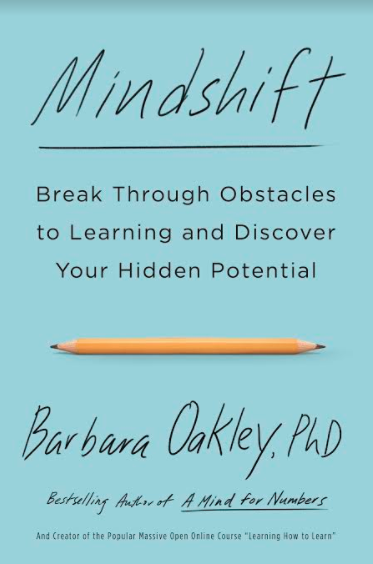 There's good evidence that our abilities to be successful in any given area aren't at all fixed. Stanford researcher Carol Dweck's "growth mind-set" centers around the idea that a positive attitude about our ability to change can help produce that change. As adults, though, it's hard to know how this attitude plays out in real life. What kinds of changes can people really make in their interests, skillsets, and careers? What are the latest practical suggestions from research? And what role do new means of learning play in these processes?
Different societal and personal situations place varying obstacles—some insurmountable—on learning new skillsets and on changing careers. But the good news is that worldwide, we're moving into a new era, in which training and perspectives that were once available only to the fortunate few are becoming available to many—with smaller personal and financial costs than ever before.
There can sometimes be great value in striking off on your own and not following traditional approaches. Although it may be intimidating, look for opportunities to bring your own unique insights and fresh ways of doing things into your work or your hobby.
Barbara Oakley, PhD, PE is the Ramón y Cajal Distinguished Scholar of Global Digital Learning at McMaster University, a Fellow at the American Institute of Medical and Biological Engineering, and Professor of Engineering at Oakland University. Her MOOC Learning How to Learn has nearly two million registered learners. Dr. Oakley's book, Mindshift, is available at booksellers everywhere.