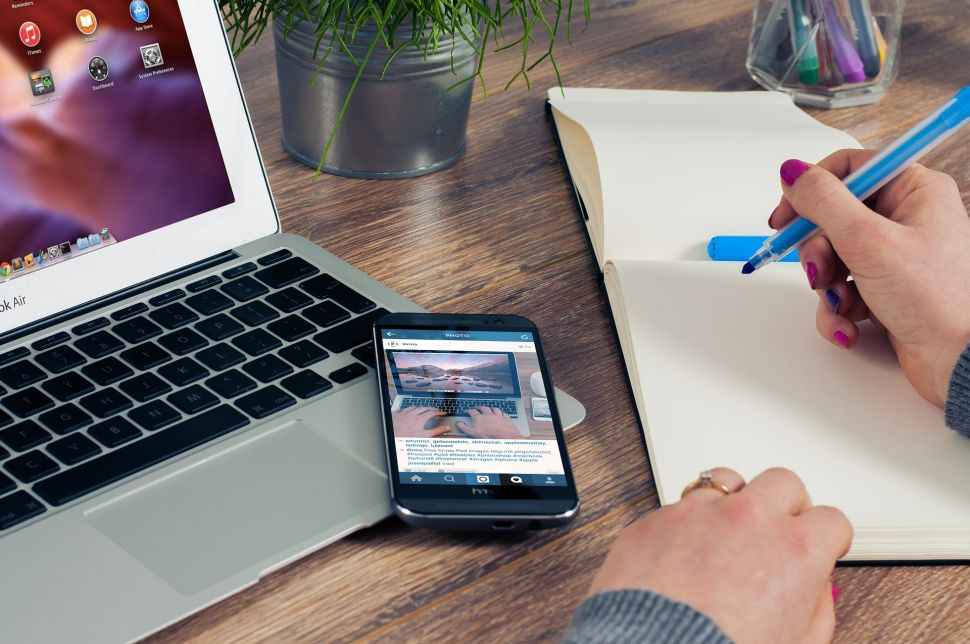 On March 9, Facebook rolled out a new feature merged into its Messenger chat application called "Day." Inspired by Snapchat, it allows you to post video or image content that lasts for 24 hours. Afterwards, your posted content disappears.
Facebook is not the first social network to copy Snapchat's innovative Stories feature. Instagram has done the same (also calling their feature "Stories"). The previous month, WhatsApp followed suit, adding an update to their "Status" feature.
As a business owner, you can use these features to capture a sense of spontaneity and engage with your customers. But which network should you choose? We explore the pros and cons of each platform.
Facebook Messenger Day
Facebook Monthly Active Users: 1.23 billion daily active users
Facebook Largest Demographic: 25-34, followed by 35-44, 18-24, and 45-54
Facebook Messenger Day Pros:
Because it's brand new, fewer people use Facebook Messenger Day, which means your posts may not get lost in the crowd. This is ample livestream "real estate" to broadcast your day to people who otherwise may not use livestreaming platforms. Additionally, Facebook is still the most popular social network with the largest overall reach. As Messenger Day matures, this may ultimately result in a broader reach than you will find elsewhere. Facebook's demographics are well distributed among middle-aged users. If your business is targeting a middle-aged demographic, this would be the perfect livestream feature to capture their attention.
Facebook Messenger Day Cons:
Because Facebook Messenger Day is still new, your reach may be limited. Functionality is lacking in a few areas as well. There is still no indication that Frames are available for use with Day posts, which restricts geographic discoverability. Day also does not work with Facebook pages right now; it's only available to individual users. That means you must use a personal account, which may be difficult if all of your business content is on your company fan page. Facebook Messenger Day is also still missing features that exist on Snapchat and Instagram, such as 3D stickers, swipeable filters and brush styles.
Instagram Stories
Instagram Monthly Active Users: 600 million
Instagram Largest Demographic: 25-34, followed by 18-24
Instagram Stories Pros:
Instagram is arguably the best overall choice for most businesses. This social network has more monthly active users than Snapchat. While it has fewer active users than Facebook or WhatsApp, Instagram Stories is far more established than Day or Status. For right now, it provides the best reach. Instagram is particularly popular with millennials, making it ideal to reach the younger generation. Like Snapchat, Instagram is well established and sports numerous features like brush styles and GIF capture. So, you can customize your posts—perfect for letting your employees showcase your corporate culture.
Instagram Stories Cons:
Instagram is a particularly popular network among marketers, so you may find yourself vying for attention. This is because Instagram is well established as a visual platform and provides a broader reach than Snapchat.
Snapchat
Snapchat Monthly Active Users: 301 million
Snapchats Largest Demographic: 18-24
Snapchat Pros:
Twenty-three percent of Snapchat users are between the ages of 13 and 17. So, if you're targeting gen Z, Snapchat will provide you with fine-tuned visibility. It has many advanced features like 3D stickers and the ability to export to other platforms, so you can customize your posts. Another advantage is that Snapchat is well established and was the leader in developing this feature. Because it was the original livestream, it still has the most "authentic" vibe.
Snapchat Cons:
Snapchat is not as useful for reaching baby boomers and Instagram stories may be a more ideal platform for reaching millennials who are already active users of the platform. For this reason, its utility within a B2B context is limited.
WhatsApp Status
WhatsApp Monthly Active Users (as of January 2017): 1 billion
WhatsApp Largest Demographic: 25-34, followed by 35-44
WhatsApp Pros:
As with Facebook Day, WhatsApp Status is relatively new in its current incarnation and not yet oversaturated. WhatsApp has a large user base and gives you access to a wide age distribution. Status updates are encrypted, perfect for reaching out privately to a single customer or associate. Another interesting feature about WhatsApp is that it was designed specifically for use on mobile devices, which may make Status the perfect choice for B2B posts in an industry, such as construction, where mobile technology is pervasive.
WhatsApp Cons:
Like Day, this version of Status is not well established, which will restrict reach in the immediate future. Because it's still in the early stages, it lacks the advanced features available on Snapchat and Instagram Stories.
Ruby Media Groups Picks:
Best for overall reach: Instagram stories
Best for targeting Millennials and gen Z: Snapchat, Instagram stories
Best for targeting baby boomers: Facebook Messenger Day
Best for privacy: WhatsApp
Best for mobile reach: WhatsApp
Best for customization: Snapchat, Instagram
Best for geographic discoverability: Instagram, Snapchat
Differences in demographics and reach make one platform more appropriate for your brand than the rest. Evaluate your target market and choose the platform that will best reach your customers.
The days of static social media are long gone. It's no longer enough to post a photo and hope for the best. Every social network is clamoring for your attention and encouraging users to livestream their day. Without taking advantage of these livestream features, you may be missing out on a core functionality of where social media is headed.
Kris Ruby is the CEO of Ruby Media Group, a public relations and social media agency. Ruby is a frequent on air TV contributor and speaks on social media, tech trends and crisis communications. For more information, visit rubymediagroup.com or krisruby.com