Grab your best hat and prepare to head to the Kentucky Derby like a billionaire, with a little help from television chef Bobby Flay.
Instead of flying to Louisville with regular folks who aren't there for the plentiful seersucker and gingham opportunities, consider taking Derby Air. The private jet shuttle service offered by Sentient Jet will even have Flay offering in-flight Bourbon cocktails as the Sentient ambassador. That's far more generous than the usual peanuts and Ginger Ale. And hey, it's much more luxe than United. Or Spirit.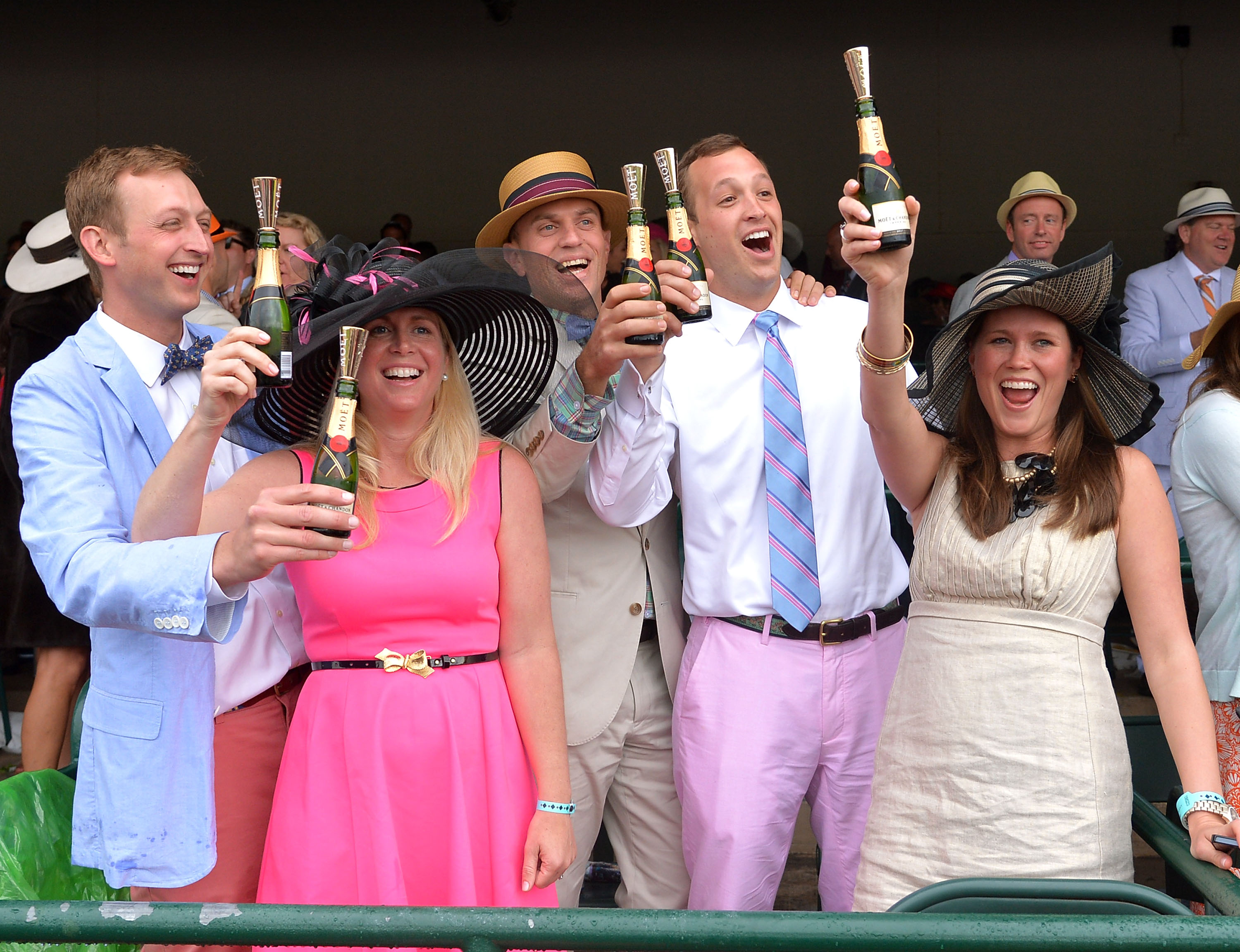 The jet can be booked by app, just like an Uber, only you end up in Kentucky instead of at happy hour on the Lower East Side.
Throughout the weekend, Flay will be providing plenty of activities for the V.I.P flyers. Flying private also calls for a Derby breakfast, with recipes provided by Bobby Flay. Expect Southern fare, including Kentucky Ham Benedict. It's far from New York's favorite avocado toast, but while in Kentucky…right?