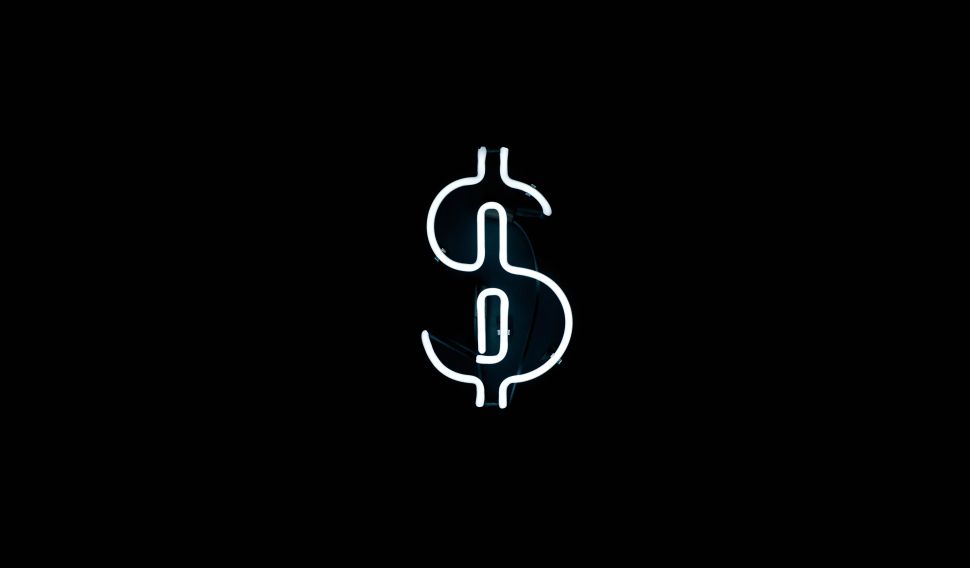 By definition, status symbols are expensive and rare.
It makes little financial sense to spend $300,000 on a depreciating asset like a Bentley convertible, but rich people do because it's a not-so-subtle way to show off.
The most exclusive credit card in the world is no different. You've probably heard about the American Express (AXP) Black Card—officially known as Centurion Card—which costs $7,500 at initiation and $2,500 annually.
If you have what it takes to be invited by American Express to carry a Black Card, you're not sweating over $10,000 in fees. And what does it take?
American Express won't tell you, but I've helped many of my clients get the card and have a well-placed insider friend who has shared some details about what AmEx is looking for.
You'll read elsewhere about how AmEx monitors how much you spend on your other AmEx cards before considering you, and this is partially true. They want you to reach the minimum spend of $250,000 per year, but it's much more important to be famous and/or influential than it is to be a great customer. You don't necessarily have to be recognizable by your first name, like Beyonce, but a Google search about you should turn up stories in national media.
One of my basketball player clients carried a regular platinum American Express for only four months before he was upgraded to the Centurion Card. His credit score was only so-so, but he has a huge and controversial profile in the media, and he had just signed a guaranteed eight-figure contract. American Express has a marketing team that monitors potential card holders' Q ratings. The company wants to get the cards in the hands of people who will cause a stir when they use it.
If you aren't a world-famous professional athletes or musician, the other benchmarks to get the card matter more. In general, you need to have a strong FICO score of at least 760 to be considered, which is similar to what would be required for a platinum AmEx. To compare, the average American's score is about 700, and it takes a score of about 740 to qualify for a top-tier mortgage. Further, you need to have the earnings and assets to be spending $250,000 on a credit card, which means you need an annual income in the millions and an eight-figure net worth—minimum.
If you own a business, you can get a corporate version of the Black Card, but it requires an entirely separate qualification process. One of my professional football clients already had a personal Centurion Card and wanted one for his business. He wasn't automatically extended one, even though he was already a client. It took more than a year of documented increases in spending on his platinum business card and an annotation on his account before he was considered and invited to carry the second card. Another client went through the process three separate times for personal and business cards in three different countries.
Once you have the card, how does it compare to a Chase Palladium Card, which Chase only gives to high net worth private banking clients?
Let's just say you aren't getting a Black Card for the points program.
Honestly, the perks are just so-so—especially if you already have a lot of money. Delta gives you automatic Platinum status when you carry a Centurion Card, which is nice if you fly a lot commercially. You'll get extensive upgrades and free companion tickets when you pay full fare for the first one and free access to Delta's airport lounges. However, a lot of people in the Black Card crowd fly privately.
The hotel and rental car perks are comparable to those for flying—upgraded rooms, early check-ins and upgraded cars—but they don't matter to travelers who use private cars and stay at ultra-luxury hotels that cater to VIPs anyway.
For regular civilians, the idea of having your own super well-connected personal assistant is awesome, and that's what you get when you carry a Centurion Card. You have a dedicated concierge you can contact directly 24 hours a day and who can get you sold out theater and sports tickets and impossible dinner reservations—for a price, of course. One of my clients got invited to a last-minute business meeting on a golf course, and he called his contact for help with getting clubs. The concierge found him a set of high-end clubs and had them delivered to the first tee a few minutes before he was scheduled to go off. Cardholders are also regularly invited to Centurion-only events, like a private Bruno Mars concert.
Of course, the best perk is the main reason those little pieces of anodized titanium are a most-wanted status symbol. Money by itself can't get you one, and you can't just apply. You have to be invited, which means if you have one, AmEx thinks you're cool. And so will the people around you when you whip it out to pay.
Knowing the ins and outs of the credit industry is not only Anthony Davenport's job; it's his passion. His firm helps manage and protect the credit and identities of some of the highest profile entertainers, professional athletes and ultra wealthy individuals in America. All that he has learned will be compiled in Your Score, which will be published by Houghton Mifflin Harcourt.