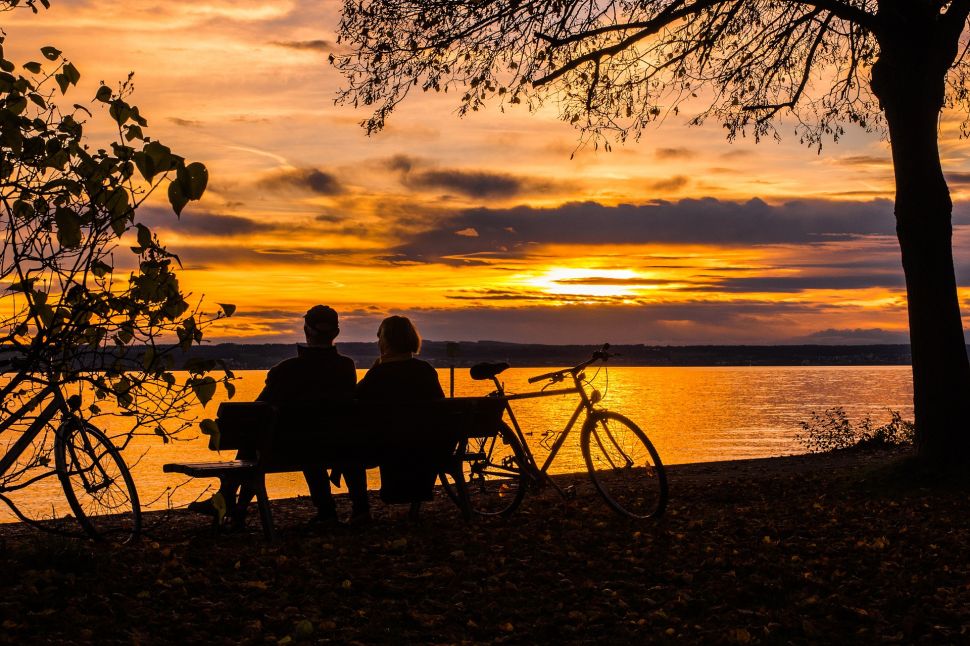 "He works all the time and on the weekend he's either on the computer or too tired to do anything. I feel like a ghost. We barely connect, he never asks how I am, and he doesn't respond to my texts. When he goes out with friends, I never get invited. I don't understand. I do everything and get nothing in return. What am I doing wrong?" my client asks.
"That's exactly what you're doing wrong," I answer.
You'll never get what you want by accepting what you don't want.
Happiness doesn't work that way, and subsequently, neither does life. If you want one thing but accept another, you are sending mixed signals. By accepting unacceptable behavior, you're telling the universe—and your partner—that this behavior works for you and that you don't need a change. Then, of course, nothing changes.
My client insists, "I want to be fair to him. He has an extremely stressful position at a start-up. He needs support. He doesn't need my nagging."
"And what about you? What do you need?" I say.
"I need a true partner—someone who shares their life with me, is my equal and gives as much as I do."
You don't get the love you want by giving it to someone else; you get it by giving it to yourself.
This truth bomb buried me years ago when I first realized it. I asked my client, "Do you love yourself? Because if you truly loved yourself, you would never let yourself be treated this way. If you want someone to respect you, you have to show them that you are worthy of respect."
If you don't want to be stepped on, take the doormat off the front step.
Most of the time, we don't realize that we have our doormat out on our front step. We all want to be good people and do the right thing by others, but think about it: if you put a doormat out on the front step, people are going to step on it, not because they are being mean or cruel, but because you put it there. It doesn't matter that you put it there to be welcoming. You must realize that you can't blame others for walking across your doormat because you offered it. And if it's offered, people will take advantage of it. So, if you don't want to be a doormat, take the doormat off the front step.
Good people who want good love know that it comes by setting hard boundaries.
As we discussed, you do not get love by giving love to others. You get it by loving yourself enough to define boundaries about what you will and won't accept. Once you set those boundaries, the rules of the game are set in motion.
Meet me at the line or you cannot dance with me.
This is the mantra: "Here's the line, these are my boundaries." This is what it takes for me to be in a relationship with you. If you want to dance with me, you have to meet me at the line. I will not reach over the line to pull you up, and I will not back away from the line. These are my boundaries. Are you ready to dance?
Once those boundaries are established, the rules of the game are much more clear.
Now that both partners know the boundaries, they will know when they are about to cross one. Boundaries make the game compelling and interesting. They make each partner more appreciative and respectful of the relationship because they have to work harder to achieve balance.
No one wants to win a game that was forfeited; everyone wants to work for their win.
It's human nature. If you make the game too easy, no one wants the trophy. If you want someone to love you, love yourself first and set boundaries. If you don't declare boundaries, you make it easy for your partner because he/she doesn't have to work to earn your love. You set yourself up to lose because you guarantee that you won't get your needs met, since you never expressed them.
If you do all the work in the relationship, there's nothing left for them to do.
When you make the game easy, you cater to your partner's needs and brush your own aside. Then, not only do they win a game that they didn't have to work at, but now you are exhausted, depleted and resentful. If you do all the work, there's nothing left for your partner to do, and you can't blame them for that.
You don't get what you don't ask for.
No one is responsible for meeting your needs if you haven't adequately expressed their importance. By stating your boundaries, you're asking for your needs to be met. Don't expect that your partner knows your needs—say nothing and you'll get nothing.
Here are three tips to getting your needs met in a relationship: 
Recognize that you will never get what you want by accepting the unacceptable. Be very clear about what you'll accept and what you won't. Know that it doesn't make you a bad person to stand up for yourself and define your boundaries. It means that you love yourself enough to put your foot down and ask for a better, more loving situation.
Express your needs in a way that someone else can hear you. Don't set boundaries in an angry, aggressive manner. Say what you need kindly, constructively and compassionately. No one can fault you for having needs, but they can fault you for the way you communicate them.
Be willing to walk away if you cannot get your needs met. It's not productive to push against someone who won't or can't give you what you need. You need to step back from the situation and give it some space. By loving yourself and stepping out of the equation temporarily, you will eventually get your needs met—whether it be by that person or by someone else. Space and time heals all.
Based in New York City, Donnalynn is the Author of "Life Lessons, Everything You Ever Wished You Had Learned in Kindergarten." She is also a Certified Intuitive Life Coach, Inspirational Blogger (etherealwellness.wordpress.com), Writer and Speaker. Her work has been featured in Glamour, the iHeart Radio Network and Princeton Television. Her website is ethereal-wellness.com. You can follower her on Twitter, Instagram, LinkedIn,  Facebook and Google+.