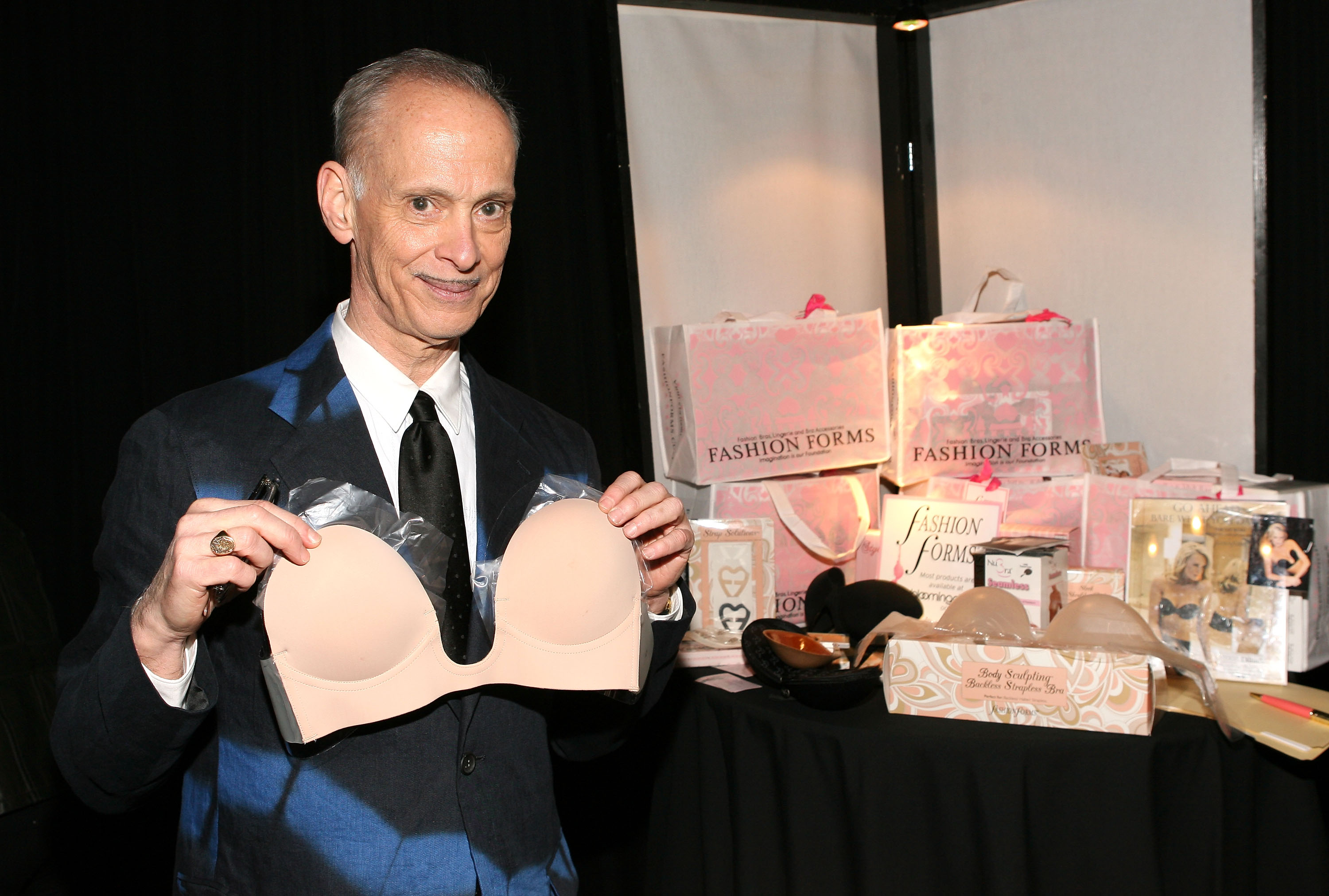 I went to sleepaway camp for six years, so trust me when I say that campers and counselors alike absolutely do all the sex things behind the arts and crafts shed that American Pie's Michelle implied whenever she said "This one time, at band camp…." On especially lovely summer afternoons, I like to think back on my camp days with fondness and wonder, "Are my best days really behind me? Will I ever feel the same pure unbridled joy I did as that one time…." No, no, I won't go into detail, but just know it was a formative experience. Oh, to be young again!
So imagine my excitement upon learning that filmmaker John Waters is planning a sleepaway camp experience just for adults this September at Club Getaway in Kent, Connecticut, aptly titled "Camp John Waters." The notorious filmmaker behind Pink Flamingos, Cry-Baby and Hairspray is promising "a once in a lifetime Sleepaway-Camp experience for fans" where you can expect to "Relive your filthy childhood while participating alongside other trashy campers in these fun activities…." (See! Camp is a place for dirty, dirty fun.) A few of Waters' proposed activities include:
— A John Waters costume contest (judged by Waters himself)
— A John Waters dance party
— Hairspray karaoke
— Bloody Mary bingo
— Scotch and cigars
So, that all sounds great, but considering that this specifically a John Waters-themed camp, I sort of expected the list to be a little…filthier, if you know what I'm getting at…
Let's just indulge my camp fantasies for a moment while I rattle off some of the things I believe campers will probably be getting up to on the sly up in the woods of Connecticut this fall.
Open Egg Bar: Divine's mother Edie in Pink Flamingos really loved eggs, so why not have an all-egg buffet in her honor. Clean protein for all!

Teardrop Tattoo Party: We're not talking about those trendy temporary tattoos here, plus this is a camp for adults, so stick and poke only.
Chicken Canoe Race: Campers will recreate Cry-Baby's climactic car race lakeside with a canoe race to the metaphorical death. Loser gets exiled to the shitty side of the lake for the rest of the weekend.

Filthiest Person Alive Contest: It would be exceptionally hard to top the Marbles for this title considering all the horrible things they get up to in Waters' cult classic film, but perhaps this could be an honorary title for the person who manages to do the best Connie and Raymond impression on stage. Or the person who goes the longest without showering—another thing that unfortunately happens at real camps every summer.

Chicken-themed Dance (cough: orgy): No real chickens will be harmed at this event, and this isn't a beastiality thing, but if you've seen Pink Flamingos then you know that chickens really get some people in the mood. Campers will bop along to innocent songs like Do the Funky Chicken and Ain't Nobody Here But Us Chickens, but dancing has been known to lead to other activities.
Poop, anything involving poop: For the sake of everyone attending Camp John Waters, I sincerely wish you a poop-free weekend.
A website for the weekend retreat says that the event is currently sold out, but A.V. Club reports that tickets cost around $499. Reliving your teenage sexual awakening/reenacting scenes from your favorite Waters flick doesn't come cheap.