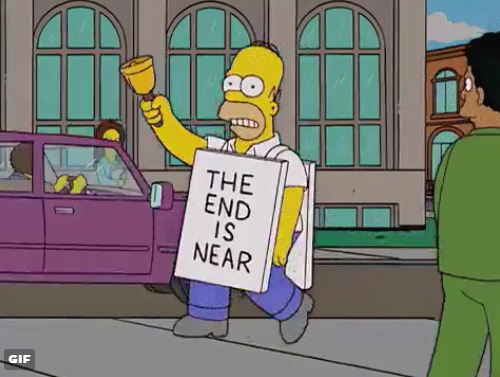 It wasn't just you. Instagram wasn't working this afternoon, and everyone lost their minds.
#InstagramDown only lasted about an hour, but that was enough time for panic to ensue. With no memes to look at, Instagram users channeled their emptiness to, well, make some memes about their lack of memes, of course. It was the Instagram apocalypse, and it sent users to Twitter (which many admitted was a last resort) to share content and find support.
There was a lot of talk about rationing food and water.
And gifs of our fiery doom.
Yup, it's the rapture.
Homer came out to alert everyone about the Instagram apocalypse.
And Pinterest was briefly down too!
The end of time.
We're so glad it's back.