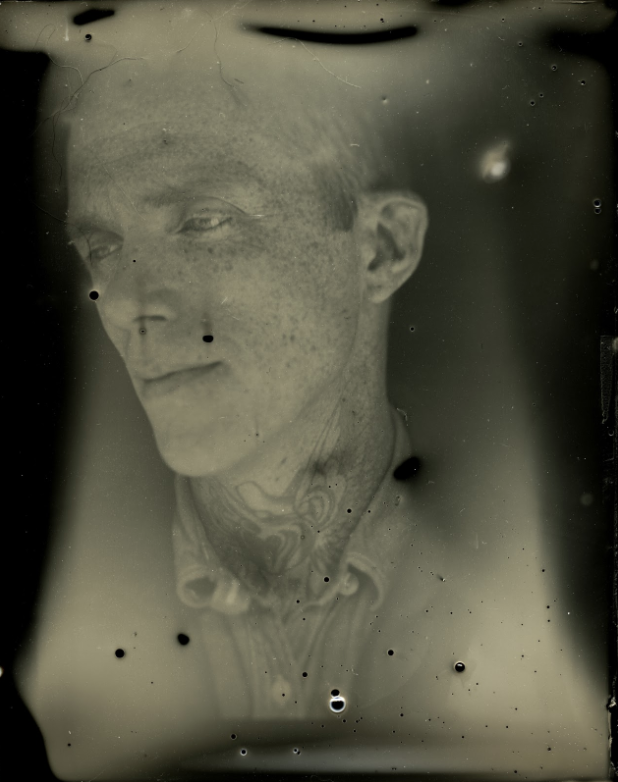 Jacob Bannon has his hands full. "Just be forewarned, I'm holding a 2-year-old as I talk to you," he says with a laugh.
Child-wrangling during an interview is a modest example of the singer's ability to multitask. As co-owner of Deathwish records, lead singer of Massachusetts metalcore legends Converge, and an in-demand graphic designer, it's hard to imagine where Bannon finds time to sculpt the gloomy, immersive soundscapes of Wear Your Wounds. But find the time he does.
The lanky vocalist with the iconic throat tattoo and banshee scream has been playing cathartic music and creating art for over 25 years. Bannon started as a bass player and ended up fronting one of extreme music's longest-lasting bands. Known for his unhinged vocals and kinetic onstage energy, the singer insists he's actually pretty mellow in real life.
"Most people who know me personally don't see that aspect of me," he explains. "I leave all that in music and art."
Bannon's solo debut, the self-titled collection Wear Your Wounds, boasts a bold, impressionistic sound with hints of drone and psychedelia. His delay-treated vocals drift in and out of the mix and guitars emote heroically in post-rock Pink Floyd fashion. The singer performed all the album's prominent piano parts and made contributions on a host of other instruments as well, but he remains modest about his chops. "At this point, I can kind of hack my way through anything. I think most people can if they've been doing it for several decades."
Bannon's self-effacing manner is surprising considering the persona he's honed as one of the most intense vocalists in heavy music today; anyone with even a cursory knowledge of the work he's done with Converge may be equally surprised by the subdued singing on the record. "Some people just think I'm a loud abrasive vocalist," he says. The new album avoids such pigeonholing, even as a bludgeoning track like "Best Cry of Your Life" breaks up the hypnotic mood. "I don't want to make heavy music for the sake of being heavy. I don't want to make quiet music for the sake of being quiet. I want to see things in new different ways."
Lyrically, his solo debut finds Bannon at his most vulnerable and raw. That's by design. "A lot it's meant to be personal and not necessarily poetic. Sometimes the most straightforward way of communicating is the best."
"Goodbye Old Friend," written about a friend who passed away during the recording of the album, exemplifies the album's unflinching honesty. "It was dealing with that loss, working through that with art and music in a healthy way."
Despite the album's personal focus, Bannon isn't immune to commenting on the state of the world, describing the eight-minute slow-burner "Iron Rose" as "a social observation about what people and cultures do to each other."
He's had ample time to mine that subject while touring the world. Last year, Bannon played Roadburn Festival in the Netherlands with Blood Moon, a supergroup of sorts featuring Converge and a host of others. In 2017, he will make a stop at the same festival on the first Wear Your Wounds tour.
[youtube https://www.youtube.com/watch?v=Qhmn03MYFH4&w=560&h=315]
When comparing his work as Wear Your Wounds to his other band, Bannon is quick to point out Converge's democratic approach. "With Converge, I wouldn't call it a compromise, but it's more of a group effort. You're hearing a collective versus a singular voice. You're a quarter of the equation. Lately, I've been playing with friends like Mike McKenzie [of The Red Chord, Stomach Earth, Unraveller], Chris Maggio [of Sleigh Bells, Trap Them, Coliseum], and Sean Martin [of Hatebreed, Cage, Kid Cudi, Twitching Tongues]. Those guys are adding musical input now, but it's still me."
As head of a thriving independent label Deathwish, Bannon knows the power of team effort. With a discography that includes releases by Oathbreaker, Wovenhand, and Cold Cave, Deathwish boasts one of the most eclectic rosters in heavy music.
"I've been a fan of [singer] David [Eugene Edwards] and 16 Horsepower for years, so it was awesome to get a chance to release some music for him. But the yin to that yang is a band like the Young and in the Way, who, artistically, are really abrasive. They're coming from different places, but there are probably some similarities. No one single person listens to one style of music—"
Bannon interrupts himself to speak to his son. "No, I'll dry your hand," he offers before returning to the conversation, explaining, "I've got a kid painting with gouache, making an awesome mess." His son's abandon mirrors Bannon's artistic process. He doesn't like to overthink, preferring to push forward. "It's all experimentation," he says. "I try not to analyze it too much. I try just to make stuff."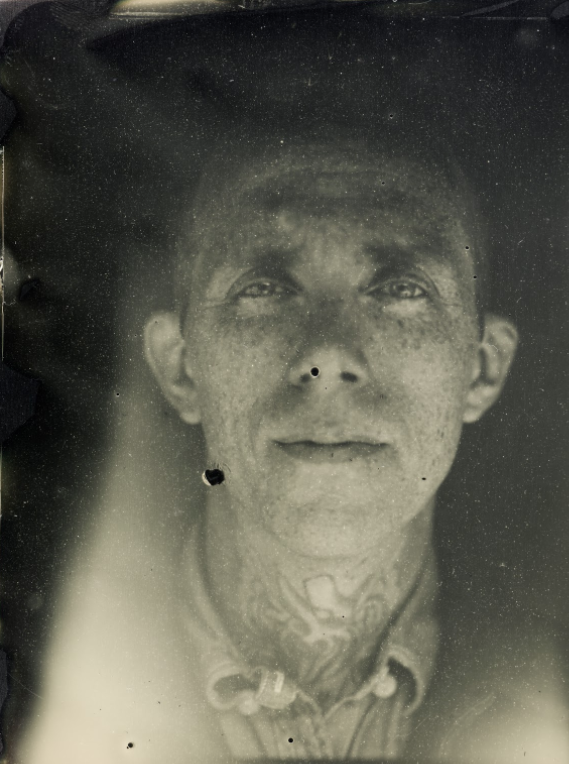 How that stuff comes to be can fluctuate, however. "It depends what I'm working on. Usually, it starts our like cut-and-paste visual work, collage I guess you could call it. When I started off, I went to art school. I wanted to be a painter, so I was an acrylic and oil guy. There's some illustration in there, too."
After years of freelance work for everyone from Shadows Fall to P.O.S., Bannon has developed an identifiable, oft-imitated style. "It's nice to have that design background because I can work with other people and hopefully pull it all into one cohesive vision." The Wear Your Wounds logo is an example of Bannon's hyper-specific aesthetic and taste. "I found a great Turkish calligrapher. You see that sort of style emulated in places, but I thought, go to the source."
While eager to release Wear Your Wounds and present it live, Bannon isn't too concerned with pleasing a hypothetical audience. "I don't pay attention. There's gonna be a thousand opinions of what you're trying to accomplish. It's always way more simple than outsiders think. You want things to succeed and be well-received, but once it's out there, it's just out there."
By nurturing his stable of uncompromising artists, Bannon is giving back in a tangible way to the scene that supported Converge's ascent to its status as one of the most important heavy bands of the last 20 years. "I can't speak to how the world sees it, but music been such an integral part of our lives. The career path, the monetization, that's not the endgame. The endgame is to be part of the chain."
Wear Your Wounds' self-titled debut album is out Friday, April 7 on Deathwish