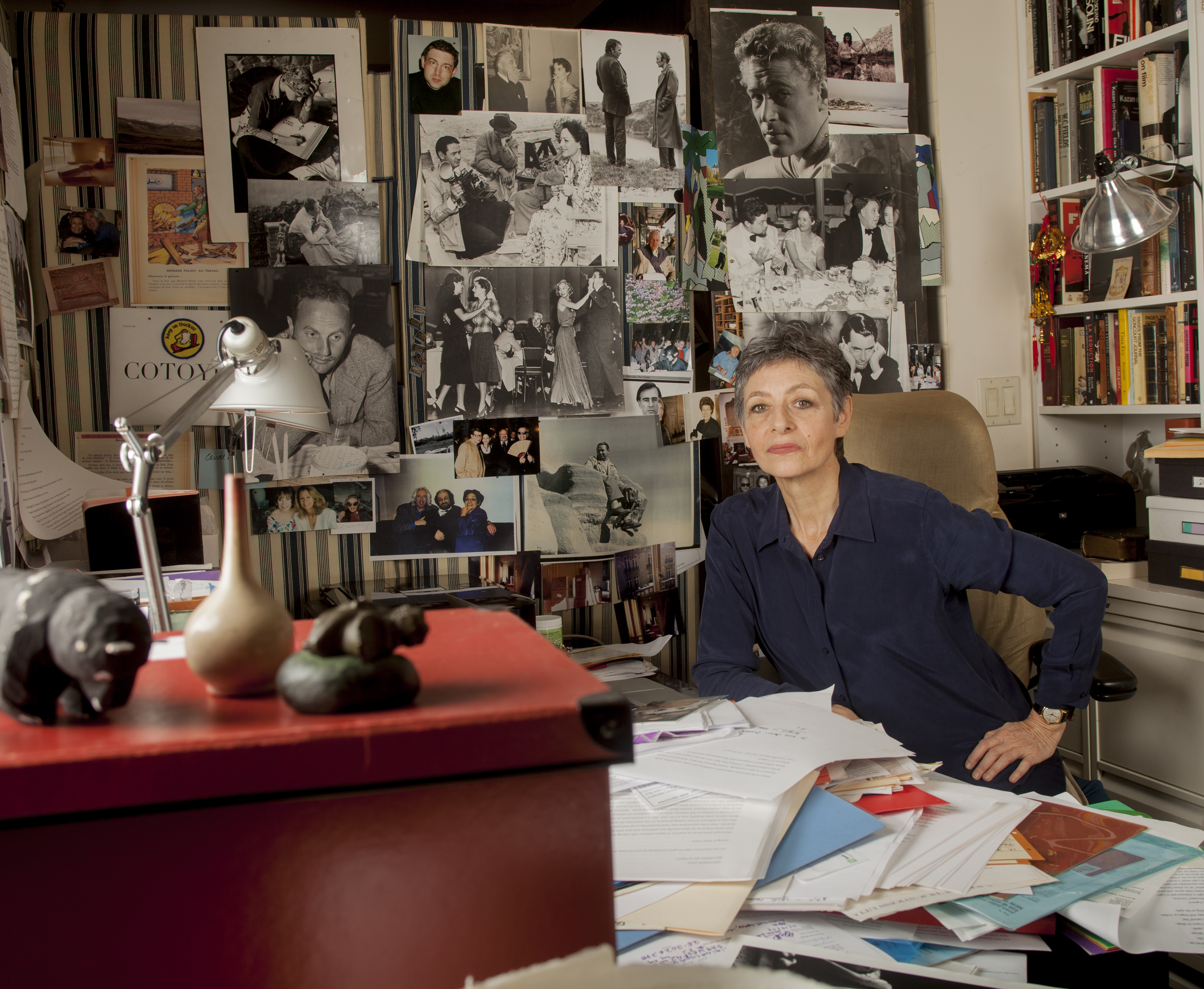 Every so often, a book emerges as an "it" item for the fashion media. It becomes a status symbol of sorts, one that's worthy of purchasing in hardback as opposed to on an iPad, just so others on the subway (or Instagram) are aware you're reading it. Such is the case with Joan Juliet Buck's latest tome, The Price of Illusion. This is the ecrivain's third book, but her first memoir, which chronicles her starry eyed childhood as the daughter of the notorious film producer Jules Buck, who created Keep Films alongside Peter O'Toole.
For those who are unacquainted with the writer, she was the only American who has ever been the editor-in-chief at Vogue Paris, from 1994 to 2001. She spent much of her career writing for various Condé Nast titles, including Vanity Fair, Vogue, New Yorker, Glamour and so on. But under that picture perfect surface, her life is far more intriguing, like the fact that she was unceremoniously sent to rehab by her boss Jonathan Newhouse, despite not being addicted to anything. Or her very public fallout with Vogue in the wake of a controversial profile on Alma al-Assad, the wife of the contentious and inhumane Syrian president, but more on that later.
Born in California, Buck spent a portion of her childhood flitting about a pink palace outside of Paris and vacationing at John Huston's idyllic home in the countryside of Ireland. Her teen years were spent in London and she briefly resided in Bronxville, attending Sarah Lawrence College. She went on to complete a short stint in the hills of Hollywood, but she also lived on New York's Upper East Side, in a terraced flat in Milan and returned back to Paris again and again.
Despite the constantly shifting setting, the rotating cast of characters in The Price of Illusion all have familiar names. There were love affairs, dalliances and flirtations with Tom Wolfe, Leonard Cohen, Donald Sutherland, Eric Rothschild and Governor Jerry Brown; close friendships with Anjelica Huston, Inès de la Fressange, Charlotte Rampling, Tina Chow and Tina Brown; brief acquaintances with Anna Wintour, Andy Warhol, Jacqueline Onassis and so on. The speed of which these names are dropped is almost dizzying.
"I felt there were too many famous names in my story…And the original draft was over 1,000 pages, because I was much more comfortable talking [about] all the people around me than I was about just me. So I had to take a lot of people out, to make room for me," admitted Buck. She was calling in from upstate New York, where she spends most of her time these years, coming into Manhattan only a day or two each week.
Despite the glossy veneer of her life, Buck was prone to frequent bouts of bad luck and just plain misfortune. When Buck turned 20, she lost three people close to her, became hooked on diet pills and was downright depressed. At her 21st birthday, held at Annabel's, she lifted a glass of champagne and toasted: "To my best friends, in urns." Later in life, Buck had to flee from her first husband, when he became abusive. Then there's the tale about the fantastically haunted apartment she purchased on Rue Jacob in Paris; she and her mother also closely escaped what appeared to be a bombing, in one of the book's most chilling moments.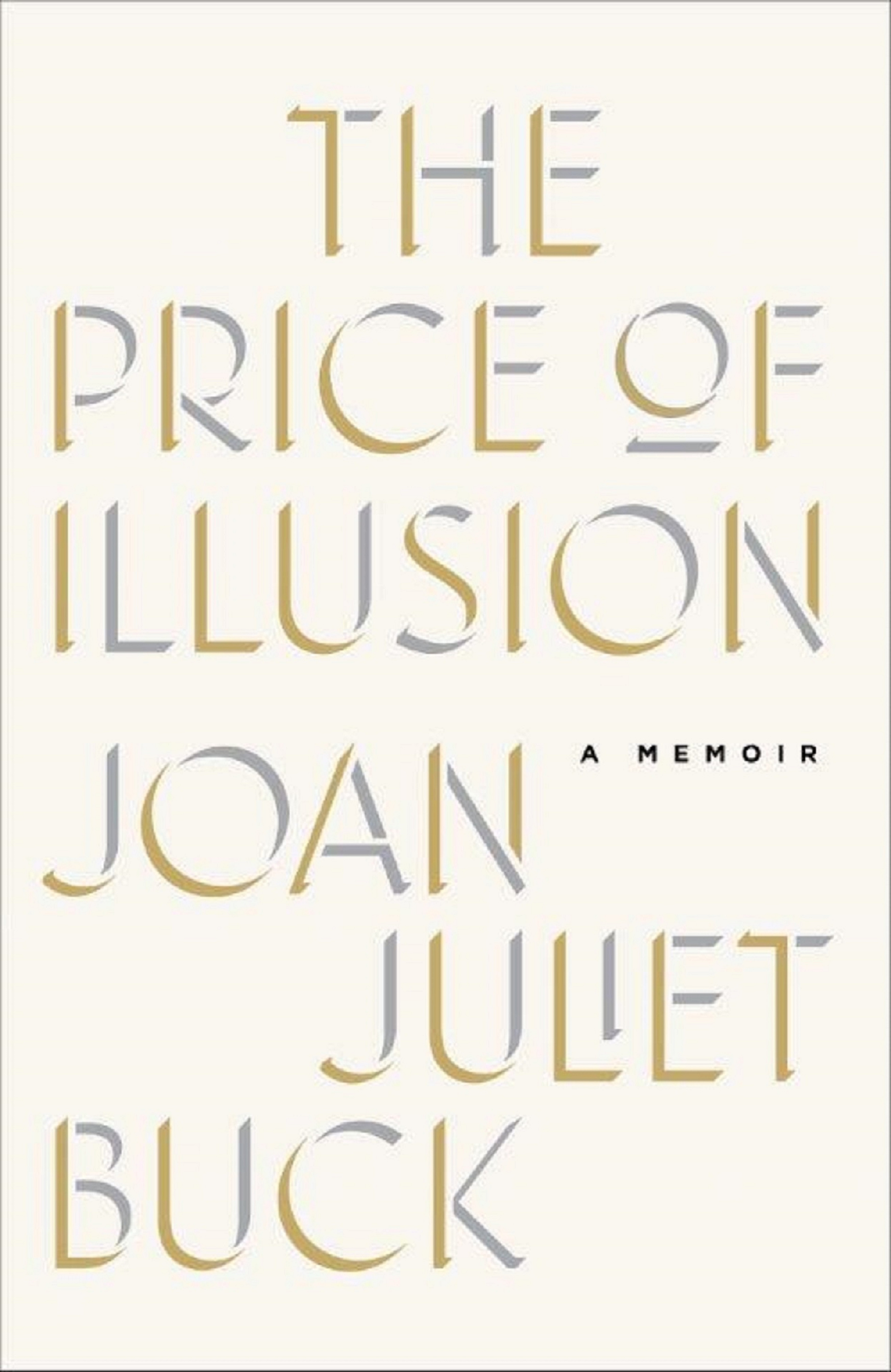 In fact, Buck came up with the idea to write this book during one of these moments of misery. It was February 2011 and Vogue had just published that aforementioned profile on Assad on their website.
"Asma al-Assad is glamorous, young, and very chic—the freshest and most magnetic of first ladies," the story began. "Her style is not the couture-and-bling dazzle of Middle Eastern power but a deliberate lack of adornment. She's a rare combination: a thin, long-limbed beauty with a trained analytic mind who dresses with cunning understatement." For the record, the story was titled "A Rose in the Desert" and it was published only two months after the Arab Spring began to violently rip across the Middle East.
The response to the article was swift and harsh. It was called "the worst-timed, and most tin-eared, magazine article in decades," "tone deaf," "embarrassing," and so on. Vogue scrubbed the site of her post (though it can still be read on Gawker's site) and they did not renew Buck's contract, despite her 40 years of contributions to Condé Nast. That was that. But of course Buck wasn't going to let this very public nightmare stop her from writing.
"I was being hounded on the Internet and all I wanted to do was spend time with the people I loved in the places I had been happy," she explained. "The people I loved were mainly dead and the places where I'd been happy were mainly gone, so the book was a way of recreating my family, the people I loved, the places I've lived for myself." It took her years to finish the tome and in that time, it seems that she's been yet again embraced by the media set, with her book being reviewed on countless websites and in various publications.
However, there's one person who has yet to congratulate her: Anna Wintour. The two first met in the '70s and Wintour makes frequent cameos in The Price of Illusion; however, the mentions drop off following the whole "Rose in the Desert" situation. Did Wintour ever get in touch with Buck, following the backlash?
"No, I have had no contact with her," Buck icily replied. In fact, Buck hasn't picked up a copy of Vogue Paris since her unceremonious axing (with the exception of the few issues her friends have guest edited), nor has she flipped through CR Fashion Book, a publication created by the French editor who succeeded her at Vogue, Carine Roitfeld.
So what is she reading these days? My Love, an Anton Chekhov short story.
"These days I'm interested in reading great writing and watching great acting. I don't want to read things and look at things that people have done, without paying too much attention," she explained. Buck is a loyal reader of New York Magazine, because "you've got to know what's going on." And she will occasionally flip through a previous issue of W (and not just due to her book review being in it), because she was transfixed by the Moncler "disappearing" ad by Chinese artist Liu Bolin. Sometimes she examines the pages, in an attempt to figure out what's going on in fashion.
But Buck was never truly a die-hard fashion person. Sure, she counted Yves Saint Laurent, Karl Lagerfeld and Manolo Blahnik as her friends and she was capable of selecting the perfect Prada outfit for a fashion show during her editor-in-chief days, but she didn't eat, breathe, sleep and die by la mode. During her Vogue Paris period, Buck made it clear that she was physically drained by being enveloped in this world, as if it was a laborious space for her to occupy, not one that came naturally to Buck. Fashion was just a vehicle for her love of writing, a vessel that allowed her to be surrounded by beautiful aesthetics and an easy path to a life basked in a golden shadow of glamour.
"Now I'm much more interesting in budding theater and opera directors," she explained. She's no longer obsessed with discovering the next up-and-coming photographer or figuring out an inventive way to display this season's handbags. This past year, she acted in two plays, including Pierre Gouthière: Virtuoso Gilder at The Frick Collection, where Buck narrated and voiced the part of all 17 characters for three fourths of the play.
"Not many people saw it, but I love doing that work," she said of the play. "I love doing that work much more than I loved doing anything to do with magazines."