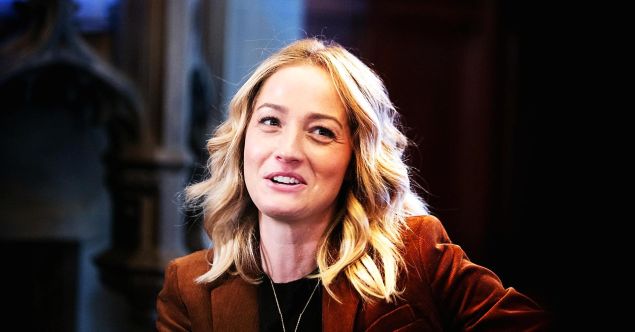 Marcus Lemonis is the chairman and CEO of Camping World and Good Sam Enterprises, but most people know him as the star of The Profit, a reality show about saving small businesses. Recently, Lemonis decided that he just couldn't do it all by himself anymore so he set out to find the perfect co-worker to assist him. Thus was born The Partner.
To determine who would be the ideal hire, Lemonis sifted through thousands of hopefuls applicants, narrowing the field to just 10 people. Then, he put those candidates through a series of tasks to ascertain the individual who deserved the final offer. That offer, not too shabby by any means, included a half-million dollar contract, an equity stake in Lemonis' holdings, and the opportunity to help manage his extensive portfolio.
The final contender left standing, Julianna Reed, is not someone that Lemonis says he would have hired if he'd employed traditional interview techniques. He admitted she "was reasonably well-educated but didn't have a ton of experience. But [she] possessed a human skill that allowed [her] to interact with people. It's something that would never have been apparent in a standard type interview."
Prior to signing on as Lemonis' new business partner, Reed was the program manager for I Am That Girl, a non-profit organization helping young girls turn their "self-doubt into self-love."
Asked her feelings about Lemonis' quote, Reed responded, "I agree with that. When I first submitted my application, I thought, 'well, this probably isn't going anywhere.' I feel like my resume would stand out. I value Marcus' honesty and his assessment seems right."
She laughs a little as she adds, "Let's remember, I was almost cut the first day!"
Reed says that Lemonis' method in the hiring process says a lot about the way he conducts business. "The unconventional way that he did this shows that he's willing to use a unique process to get a desirable outcome. Giving people this chance to prove themselves, I think that speaks to Marcus' forward thinking and ability to really see people."
The challenges that Lemonis laid out for the candidates created a rollercoaster of emotion for her, says Reed. "One day I'd be feeling really proud and confident, and then the next day I'd be thinking, 'I can't do this. What am I doing here?' It was very intense."
While she was convinced she wasn't the strongest candidate on paper, Reed feels that it was her fervent conviction to be herself that helped her capture the title. "Going into this I told myself that if I could go through everything asked of me and stay true to myself that no matter what the outcome, it would be worth it. I never faulted in doing that and I think that's what helped me get to the end and eventually win."
Reed believes that the process taught her a lot about how to handle conflict and overcome obstacles. "This was like business school….on steroids!"
Offering a few words of wisdom for others, Reed says, "I know it sounds cheesy, but believe in yourself. I learned that I was my own roadblock with fears and anxiety. Telling myself that I wasn't good at math is bullshit. I was blocking myself from growing. You can get better at anything at any age if you put your heart and mind into it."
She quickly added, "There's something that you're not doing in your life, that you've put on the back burner. Something that you've told yourself that you're not good enough for. I would challenge you to look at that and realize that it's bullshit. The things that are the most rewarding are the hardest to get, but that's what makes them so worth it."
Right now, Reed is just happy to be out of the shadows. "I was actually hired a few months ago so I had to work in secret for a while, until the final episode aired. I even had an alias email during that time so it's nice to get to use my real name now."
Lemonis' next season of The Profit will begin airing in June. Reed says that she won't be seen on the next set of episodes, but believes she'll pop up on the following season of the series.
"The Partner may just have ended but I've already been thrown into the thick of the work and I'm swimming as fast as I can," explains Reed.
About the overall experience, she says "This has been the hardest and best thing I've ever done. I'm excited to dig in and do as much work as I can. I really hope to make everyone, and most importantly, myself, proud. If I can do that, then I'm good."
All episodes of 'The Partner' are available on CNBC.