Kate Middleton is a longtime fan of the chic skiing resorts in France.
Facebook
While Prince William was dancing in Swiss nightclubs, Kate and Pippa Middleton were enjoying a more low key affair.
Facebook
The Duchess of Cambridge went to Meribel for Pippa's bachelorette weekend.
Clive Brunskill/Getty Images
The group reportedly stayed in a lavish chalet at the ski resort.
Facebook
Which ski chalet did they stay in?
Meribel/Instagram
It was just a few weeks ago that Prince William set the Internet on fire with his dad-esque dance moves and alleged partying with Australian models, while on a boys' ski trip in Switzerland. He missed out on Commonwealth Day services, and Kate Middleton was reportedly "less than pleased" with her husband's not exactly regal behavior.
But where exactly was the Duchess of Cambridge while the future King of England was frolicking around Verbier and showing off his awkward dancing in a Swiss nightclub? Some speculated she was home with Prince George and Princess Charlotte, perhaps helping the Queen choose a curtain maker or changing some details on the upcoming Kensington Palace renovations.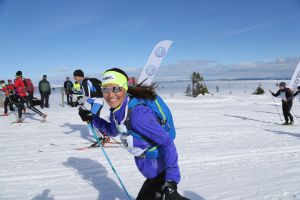 We now know the Duchess was actually on a getaway of her own. Middleton was reportedly on a secret trip to Méribel, France celebrating her sister Pippa's bachelorette party, according to The Sun. Or, as they say in the United Kingdom, Pippa's "hen do."
Pippa "loves skiing so it was her first choice for a hen weekend," and the Duke and Duchess of Cambridge actually flew together, via private jet, with their friends to their respective destinations—the Middletons reportedly paid for the luxe transportation.
It's not the first time Middleton has hit the slopes of Méribel, a ski resort in the Tarentaise Valley in the French Alps; she's actually been there with Prince William at least twice.
This trip, however, was strictly girls only. The lavish getaway continued upon landing in the ski town: they "stayed in a really exclusive catered chalet with maids and chef, who ensured that they were totally spoilt," and were gifted with "Swatch watches, Ugg slippers, leather-bound notebooks and bespoke fragrances," said The Sun.
We wonder which chic chalet the Middleton sisters selected for the vaca. A quick peek online shows quite a few luxe private residences listed—there's one with six bedrooms, a home cinema, multiple terraces, a sauna, cozy fireplaces and even an indoor swimming pool that looks worthy of royalty.
Hopefully, the trip was a relaxing one for the bride to be, who is reportedly marrying her fiancé, James Matthews, in May. Who knows, maybe now Pippa will even consider letting Meghan Markle come as Prince Harry's date.