Katy Perry just bought a very secluded Beverly Hills estate...
VALERIE MACON/AFP/Getty Images
The pop star reportedly paid nearly $19 million for the two-story home.
Zillow
The extremely private home is found at the end of a quarter mile driveway.
Zillow
The infinity pool is surrounded by eucalyptus.
Zillow
One of the terraces, overlooking the aforementioned infinity pool.
Zillow
She can now count Cameron Diaz and Adele as neighbors.
Zillow
Along with her recently chopped blonde pixie cut, Katy Perry also has a brand new Beverly Hills manse.
The pop star reportedly purchased an extremely secluded and private home, located in a gated community in Coldwater Canyon, in an off-market deal.
Though the 5,427-square-foot house wasn't publicly listed on the market this time around, we do have the old listing from the last time it traded hands in 2007, when Cody Leibel doled out a tad under $9 million for the place. He's making a nice profit, since Perry is reportedly paying a touch under $19 million.
The two-story abode is protected by a massive gate, with a quarter mile long driveway leading up to the actual house. The home was last on the open market in 2009, per Variety, when it was asking $16.5 million.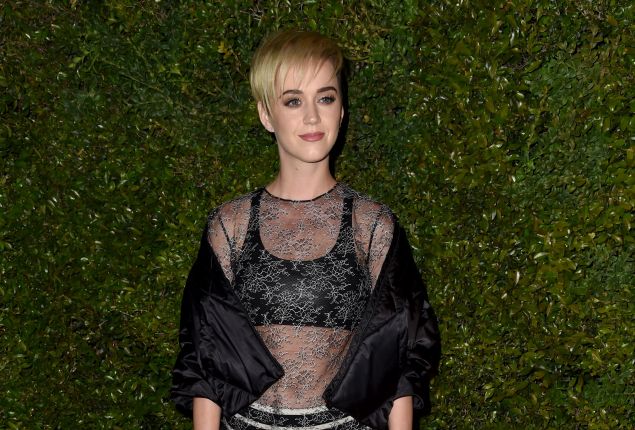 The five-bedroom, 5.5-bath home includes three fireplaces and walls of glass, and the 1.16-acre property includes a double-edged infinity pool looks like it's "suspended from a forest eucalyptus," according to the old listing.
The property has parking for over twenty cars, so perhaps Perry should begin shopping around for a new ride or three. Aside from the vehicle amenities, there are also lots of terraces, patios and a whole lot of green landscaping, plus an impressive roster of famous neighbors like Adele, Jennifer Lawrence and Cameron Diaz.
We bet Ryan Phillippe, for one, is thrilled the news of Perry's new purchase is out there. Now that we know Perry is not trapped in Phillippe's basement, maybe those helicopters will stop flying over his house.