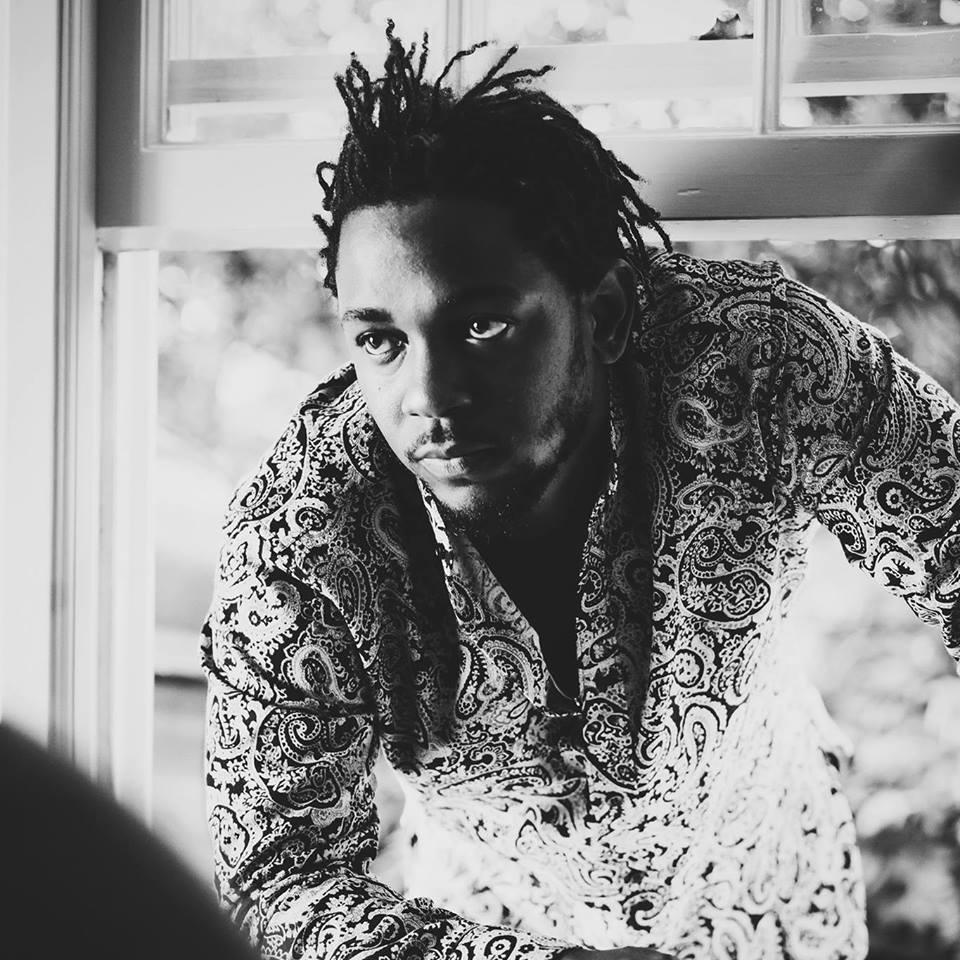 While critics and literature majors scoured every nook and cranny of Kendrick Lamar's To Pimp a Butterfly, the same meta-textual depth that rendered Lamar's 2015 jazz-dusted LP a masterwork also gave even the album's most commercially viable moments a heft too dense for many rap fans.
Moments of space in the chorus of "Alright" were but brief chances to catch your breath before lyrics about police brutality and the failed Reconstruction-era promise of "40 acres and a mule" came back to the fore.
If good kid, m.A.A.d. city saw Lamar tell intimately personal stories to reflect larger concerns outside of Compton, then Pimp embraced a wide-angled lens to sift through everything—genre-hopping through black history and institutional exclusion from paths of American exceptionalism—probing the depths of Lamar's heaviest cultural concerns.
But where would he go from there? If Pimp was everything, as has been suggested, how could he say anything new?
Rather than overwhelm us with heady ambitiousness, Lamar finds a fresh vessel for his genius by making the most commercial album of his career thus far with DAMN.
Released last week on Good Friday, with likely non-coincidental timing, DAMN. had fans pulling on their vape pens and prophesying that the album's cyclical themes of mortality and death meant a follow-up would arrive yesterday, on Easter Sunday. Lamar does die on opening track "BLOOD.," after all, and he's straight up taken Jesus' place at The Last Supper in that "HUMBLE." video. (Lamar celebrated the release with a victory lap closing Sunday night Coachella set, debuting several of the DAMN. tracks live, and structuring the show around a new short film, The Legend of Kung Fu Kenny, which suggests he may or may not be out to join The Wu-Tang Clan.)
But DAMN. doesn't succeed on feeding the Reddit theories—it's first and foremost a body album. The bass is thick, the grooves are frequent, and the space to breathe is ample.
The deliberate nature of DAMN.'s stylistic approach is even suggested by the album's cover—bold-faced and loud, with an oversized "Parental Advisory" warning.
Songs like "LOVE.," the Rihanna-featuring "LOYALTY." and "ELEMENT." relish this aesthetic, while "ELEMENT." even goes so far as to consciously borrow Drake's wave-riding, auto-tuned, faux-flow singing style in the interest of reminding other mainstream rappers that, though Lamar can do what they do with ease, they still can't touch his flow:
"If I gotta slap a pussy-ass nigga, I'ma make it look sexy/ If I gotta go hard on a bitch, I'ma make it look sexy/I pull up, hop out, air out, made it look sexy/They won't take me out my element."
"LOVE.," for what it's worth, is the most tender song Lamar's ever written, presumably to his fiancee Whitney Alford, whom he's been dating since high school and has stayed with ever since. It's one of the many moments on the record where allowing each track to focus on a single emotion or intention per track allows for a much more intimate look at Lamar's life: On "LOVE." he's borrowing a camera from the Top Dawg Entertainment offices to film them making love, on "YAH." he's letting us know that his niece saw Geraldo talk about her uncle Kendrick on Fox, and he uses the latter moment as an opportune time to remind us that he's not political.
[youtube https://www.youtube.com/watch?v=tvTRZJ-4EyI&w=560&h=315]
While Lamar often experiences a litany of emotions and moods in one single track, the track titles on DAMN. suggest specific subject matters that add up to a mood board of specific mental states, rendering all such free-associations in their appropriate place. Even on "FEEL.," when Lamar runs through an exhausting list of all the directions of distrust and depression that add up to his feeling no one is praying for him, he also crystalizes and captures the sensation of feeling all over the place and overwhelmed.
"I don't contemplate, I meditate," he spits on "DNA.," and it's hard to not hear DAMN.'s clarity of vision as the fruits of such practice. Lamar's also referenced his meditation on past tracks "untitled 03," "Black Friday," and later on DAMN. during "LOYALTY."
"I have to have at least 30 minutes to myself," he once told Rick Rubin in GQ. "If it's not on the daily, every other day, to just sit back, close my eyes, and absorb what's going on. You know, the space that I'm in."
Maybe this meditation gives Lamar the wavy breathiness to address Fox with such calm on "YAH.," which finds him channeling Yahweh, the Hebrew name for God he invokes in "DNA." In reminding Geraldo that he's got ambition, the track names become 14 documents to Lamar's range of emotional complexity, as both a black man and an artist working to express his inner-profundities from within a commercial rap infrastructure.
[youtube https://www.youtube.com/watch?v=sa-5rGGrorw&w=560&h=315]
The second half of the album pulls back a bit more, with the Bono-featuring "XXX." featuring soon-to-be classic lines like, "Hail Mary, Jesus and Joseph/The great American flag/Is wrapped and dragged with explosives" and "Look what you taught us!/It's murder on my street, your street, back streets/Wall Street, corporate offices/Banks, employees, and bosses with/Homicidal thoughts;Donald Trump's in office/We lost Barack and promised to never doubt him again/But is America honest, or do we bask in sin?"
References to secret societies and suggestions that he'll fake his own death and move to Cuba aside, Lamar's tongue makes him a scapegoat of political policy because of his tremendous talent at treating the quiet enablers of racist domestic policy and corporate greed with the same level of vitriol he reserves for shitty rappers—they're all part of the same problem.
On "FEAR.," meanwhile, he pinpoints three distinct times in his life—at 7, 17, and 27—to discuss moments when fear consumed him with astonishingly fluid self-awareness. In the first verse, he's a kid being beaten at home; in the second, he fears dying anonymously at the hands of either gang bangers or cops, both amounting to similarly perverse presences in his hood; in the third, he's recalling moments of self-doubt during the Pimp A Butterfly roll-out, fearful that his success is not sustainable.
Most New Yorkers have to pay a therapist for this level of self-awareness and clarity, but Lamar's put it all out there, baring himself before us. By wearing a commercial outfit and positioning DAMN. as a product for mass-consumption, he's not only stuck some of his most memorably vulnerable, personal verses into a package that will be cherished by the masses—he's also shown us it works.